Pallet planters are found in different designs like boxes, vertical, semi-urban gardener, dysfunctional designs. The vertical planter can be made along the wall as it is erected and divided into different portions. You can place such type of pallet planters in the living room, drawing room in anywhere else. Pallet planter can be found in the vertical shape from ground to upward in different parts and you can grow different plants. It can also be in small shape and hang against the wall. When the branches of plants hang from the planter then it will give an appealing and decent look which fresh the looking of your room.
Pallet planter can be erected in the lawn or garden of your home against the wall. When it will be full with little plants then it will show its grace. Plants absorb carbon dioxide and ooze out oxygen, which keeps fresh the indoor environment of your home. The pallet planter having much space on their planks, can be placed the plants pots or hang with the iron bars look pretty. In the garden or in the interior side of your home, you can add the water fountain in the pallet planter enjoy with nice spray of water keep indoor cool.
Plants give the home beautiful look always. People grow their plants in the ground or in the pots and make the home attractive and fresh. You can paint the pallet planter in bright and lively colors which give attractive back ground when you grow plants in the planters. The planter box with pallet planks helps to grow different plants in the same planter. Pallet planter is also found in the shape of chair, as you can put flower vases on its back portion and on the sitting portion, place some plants pots.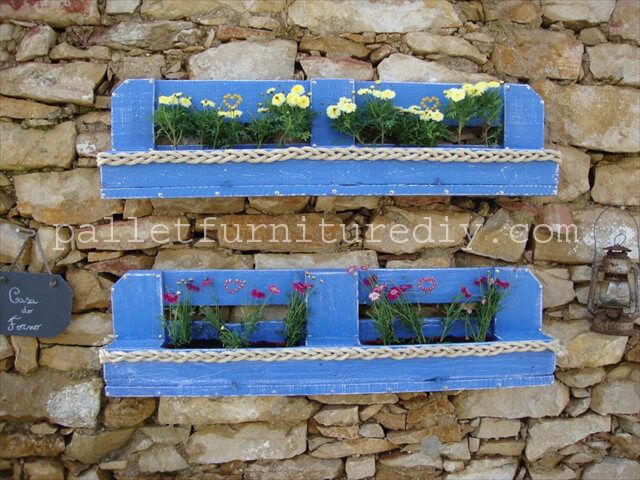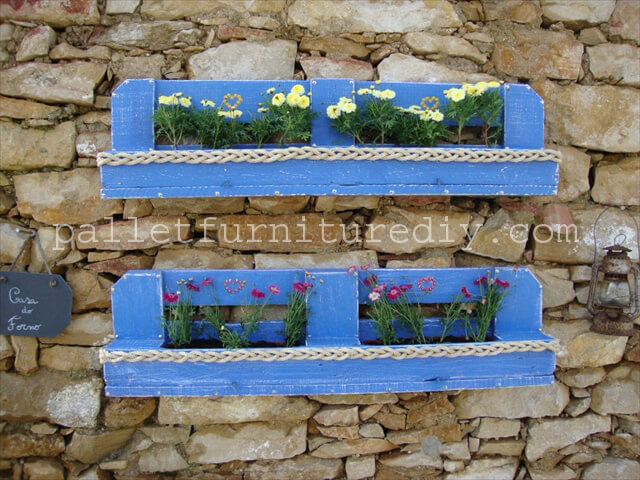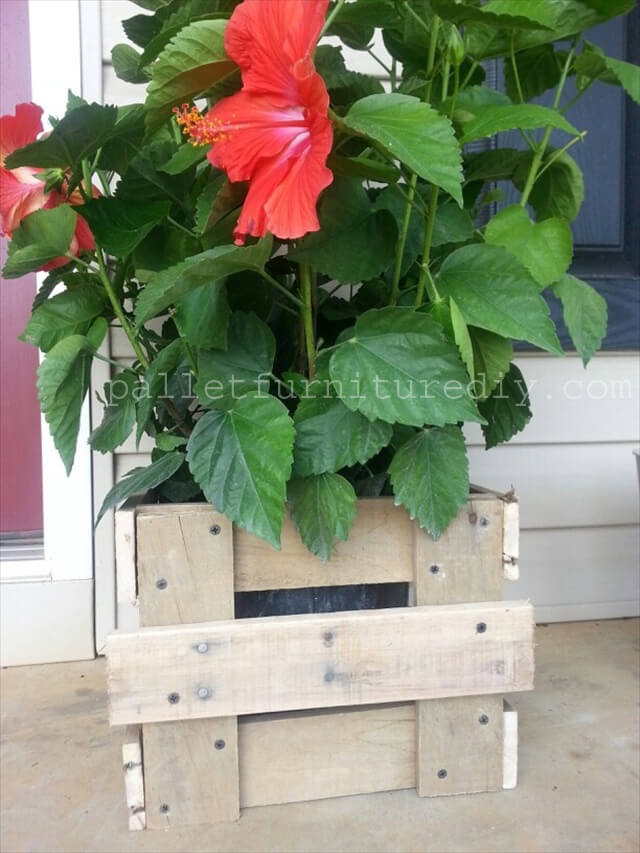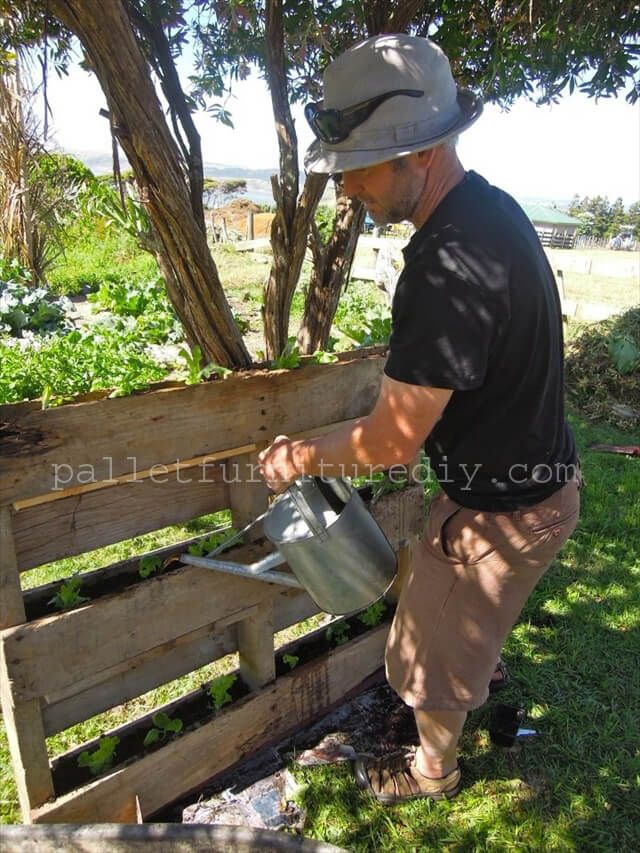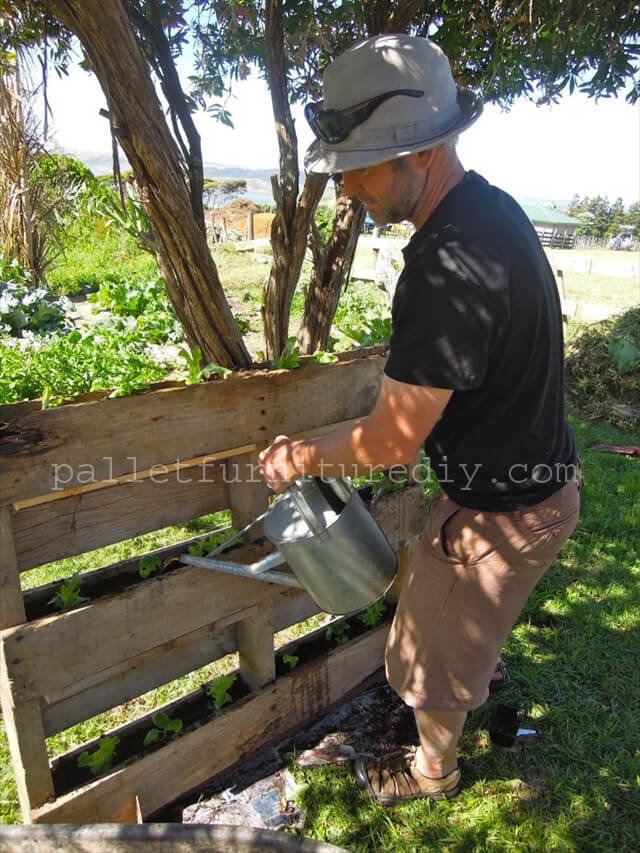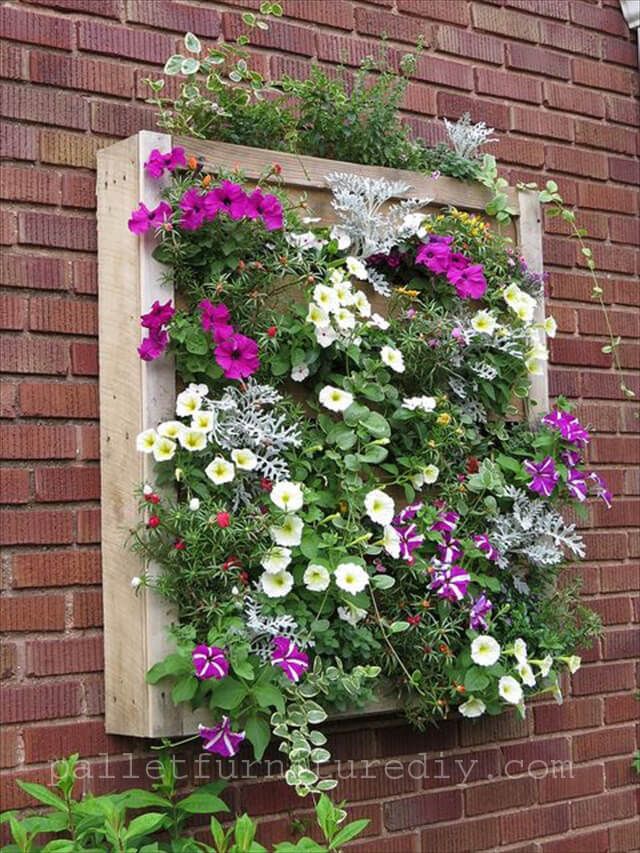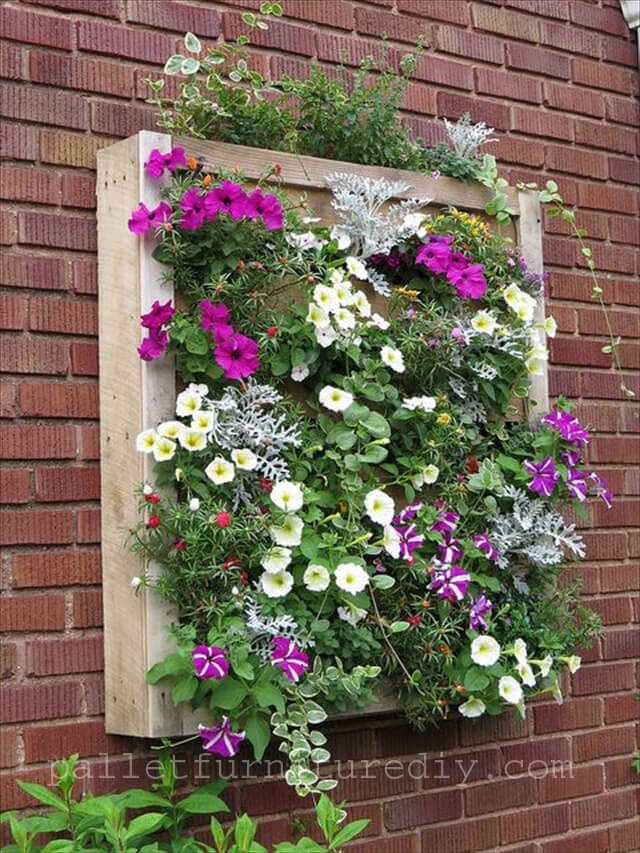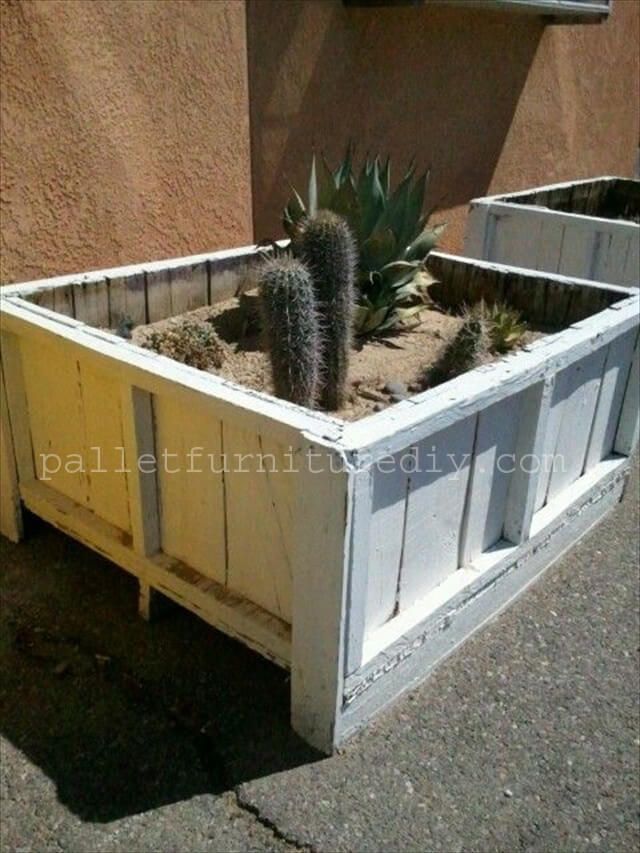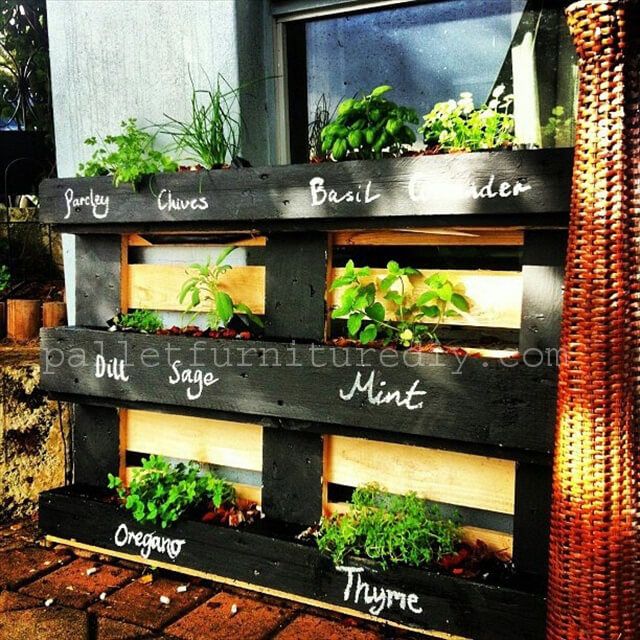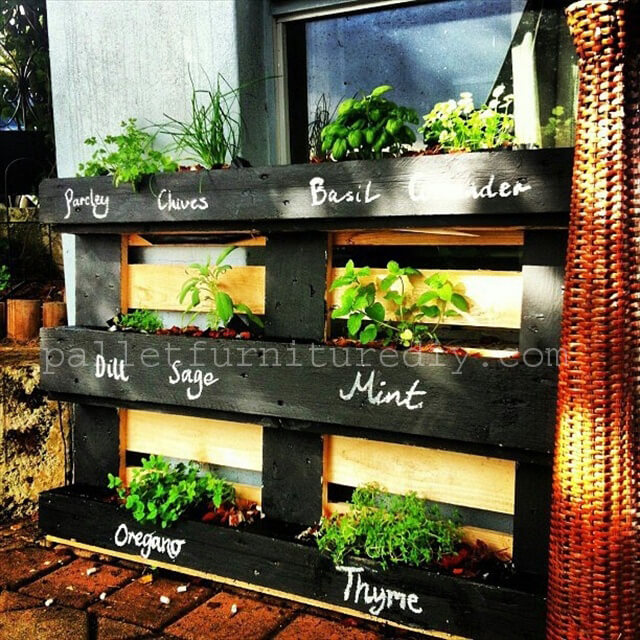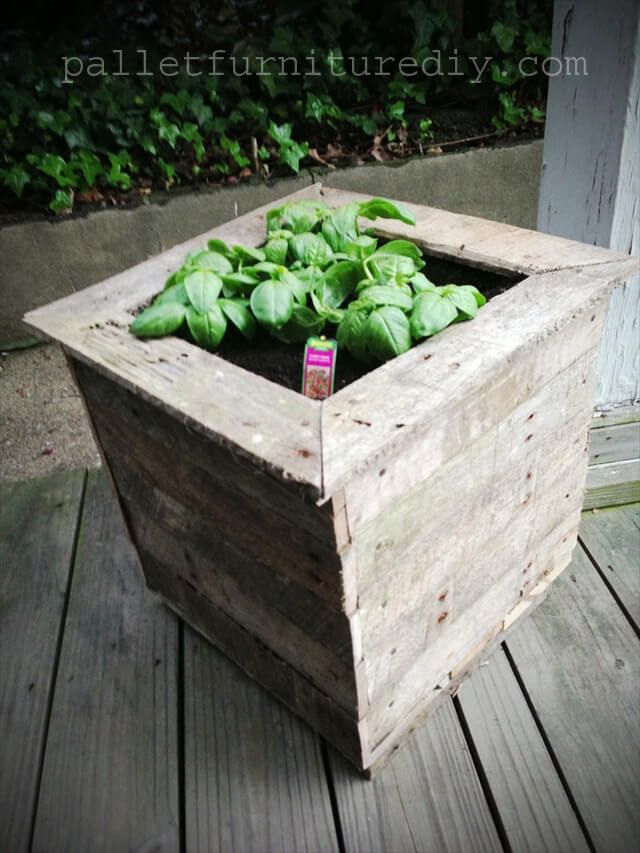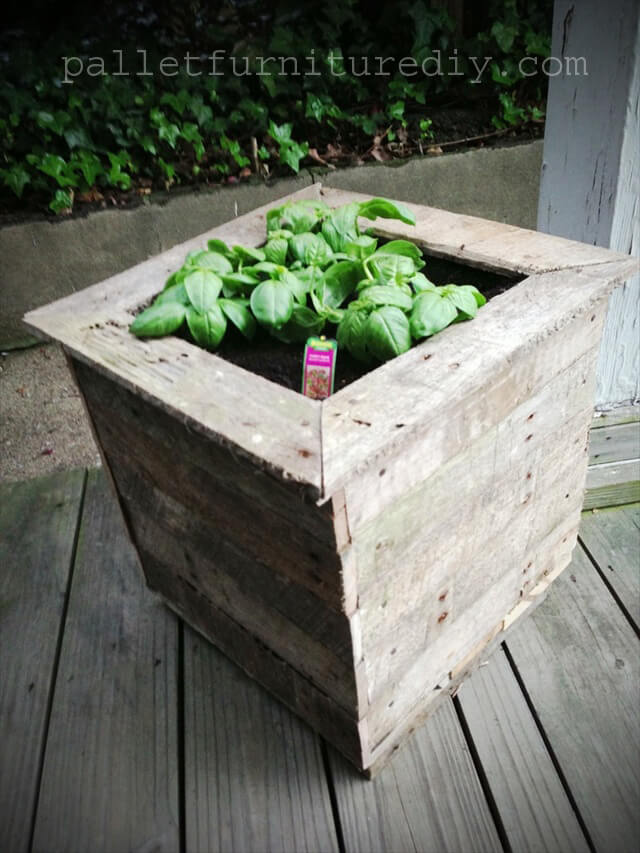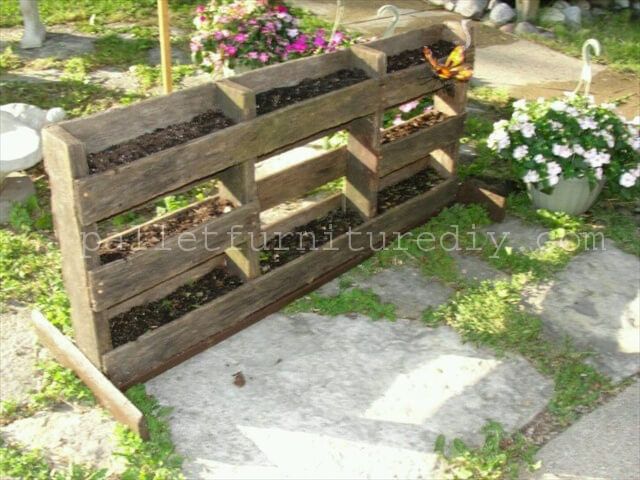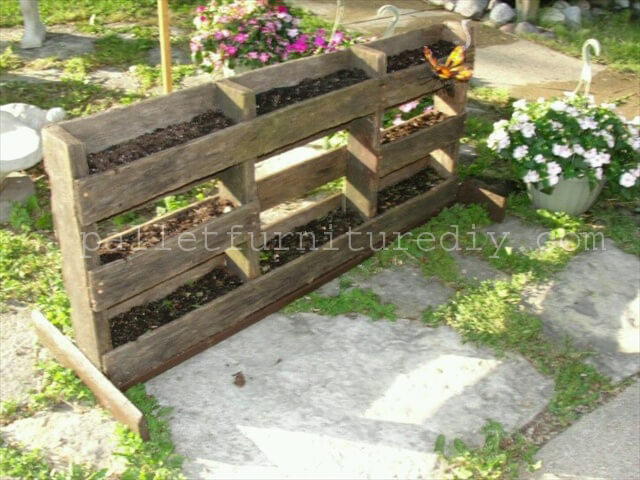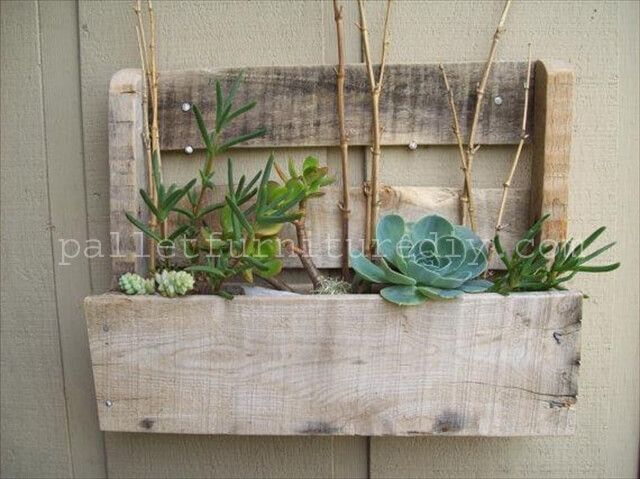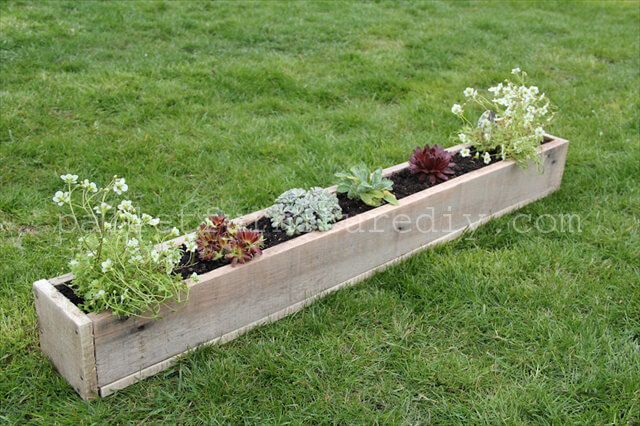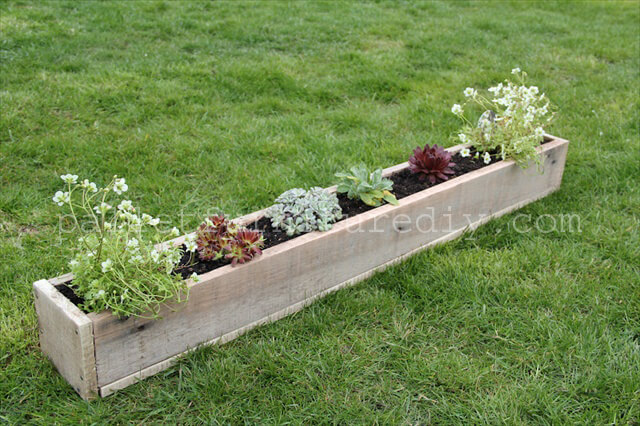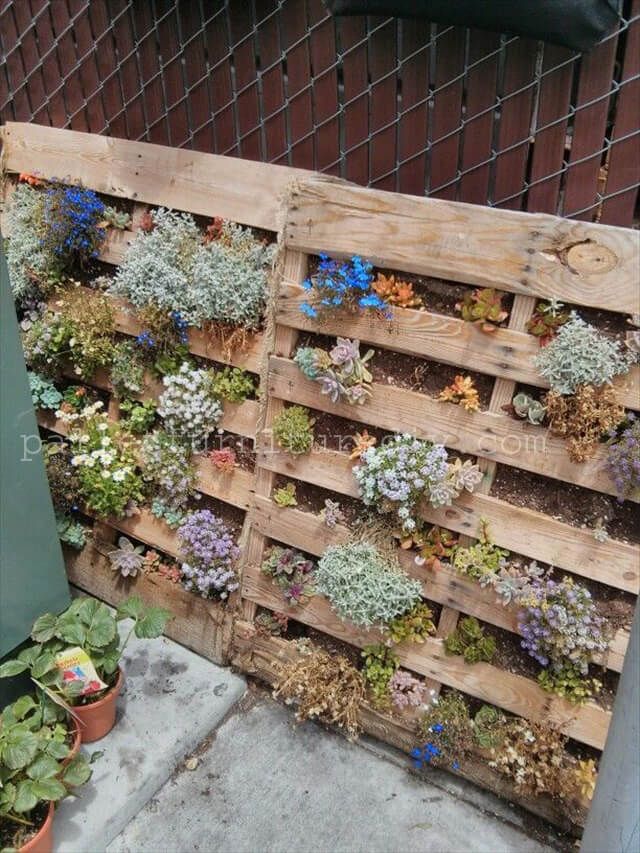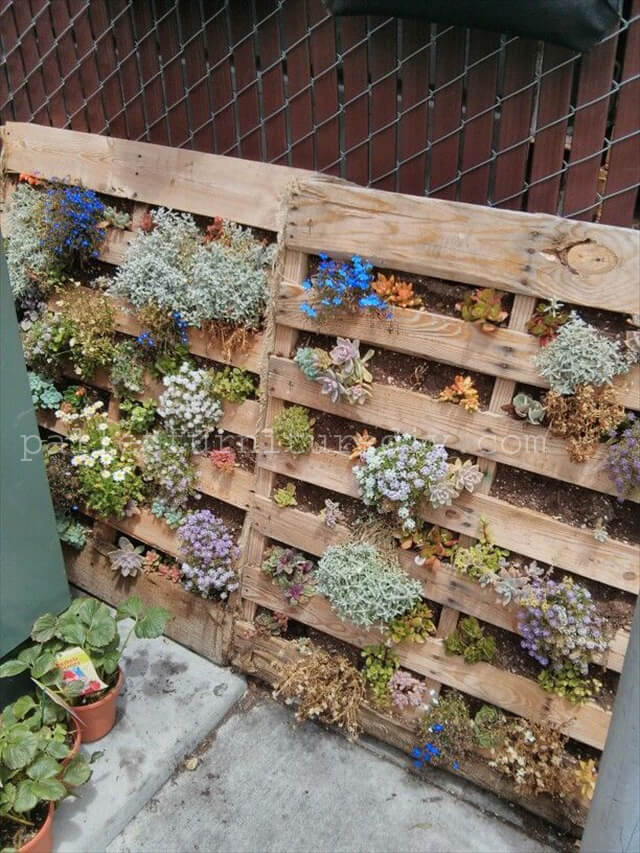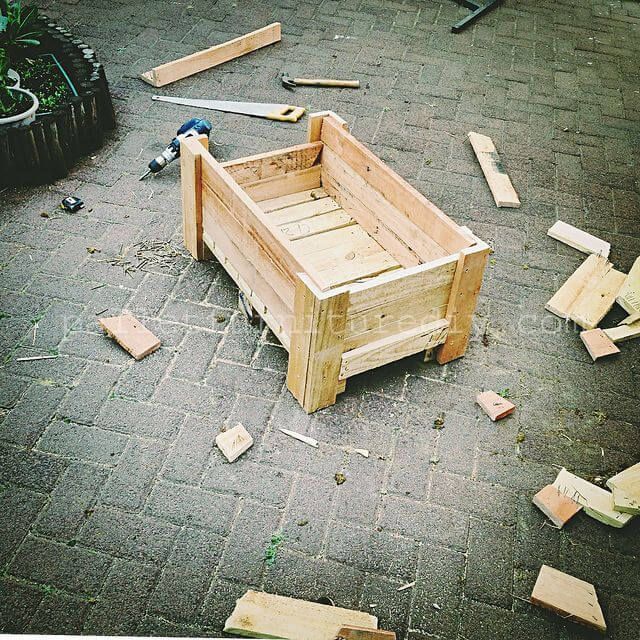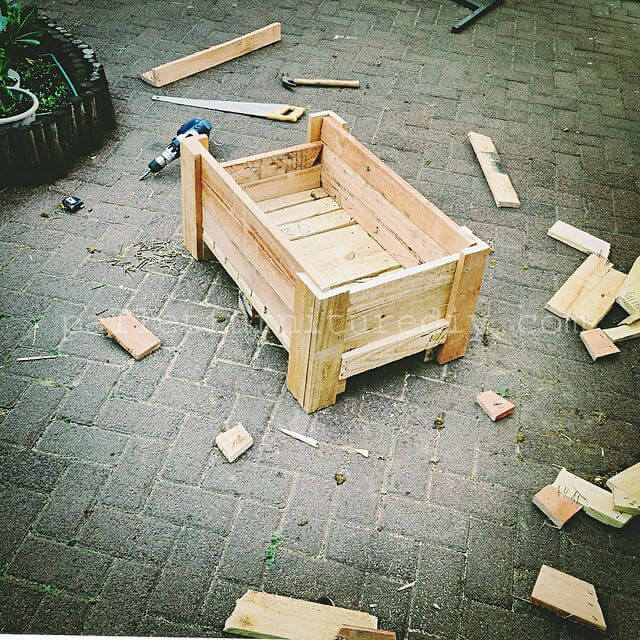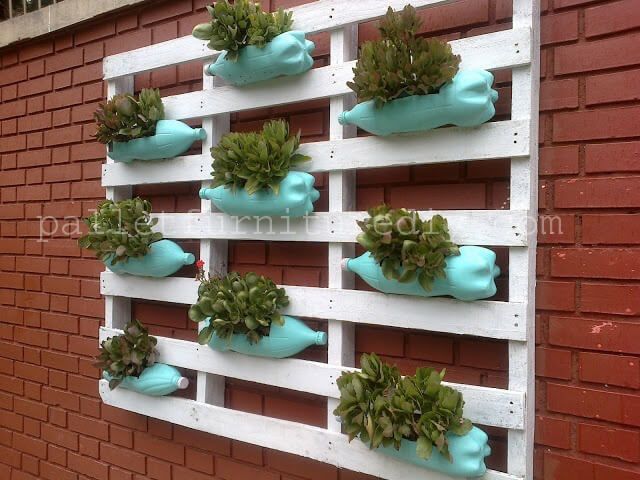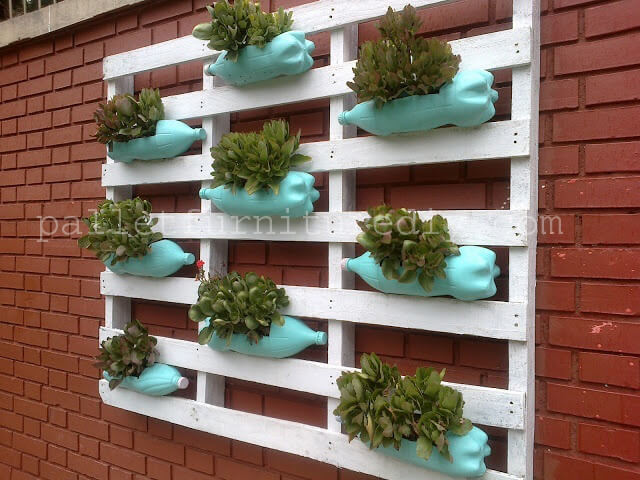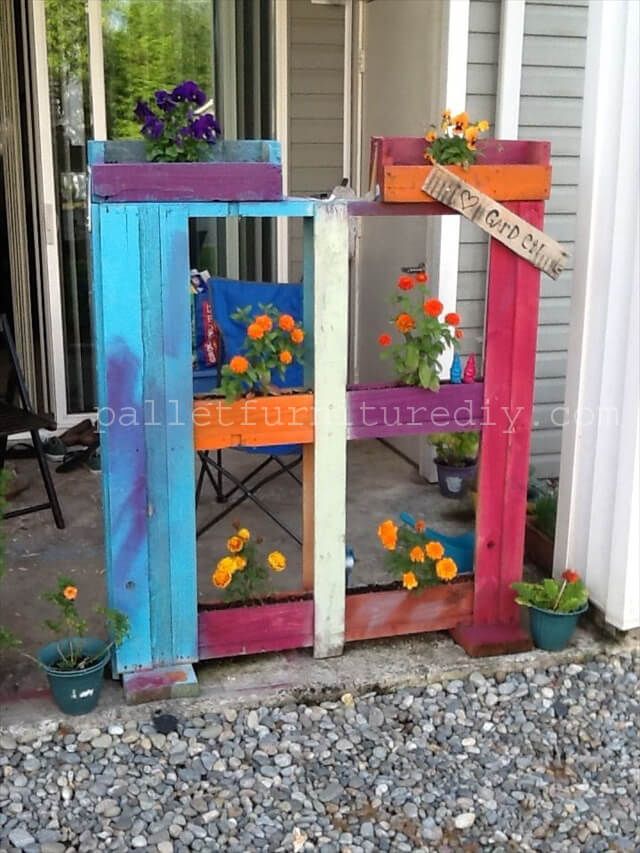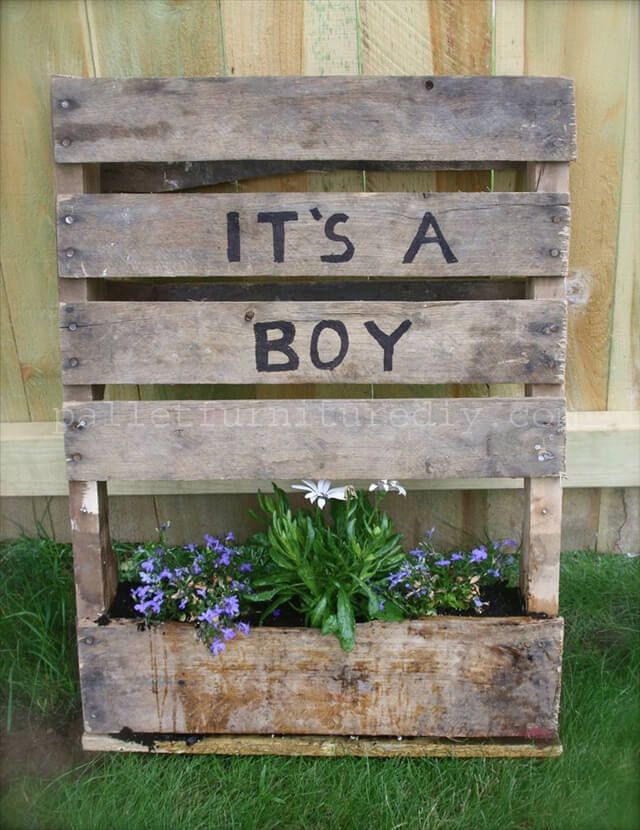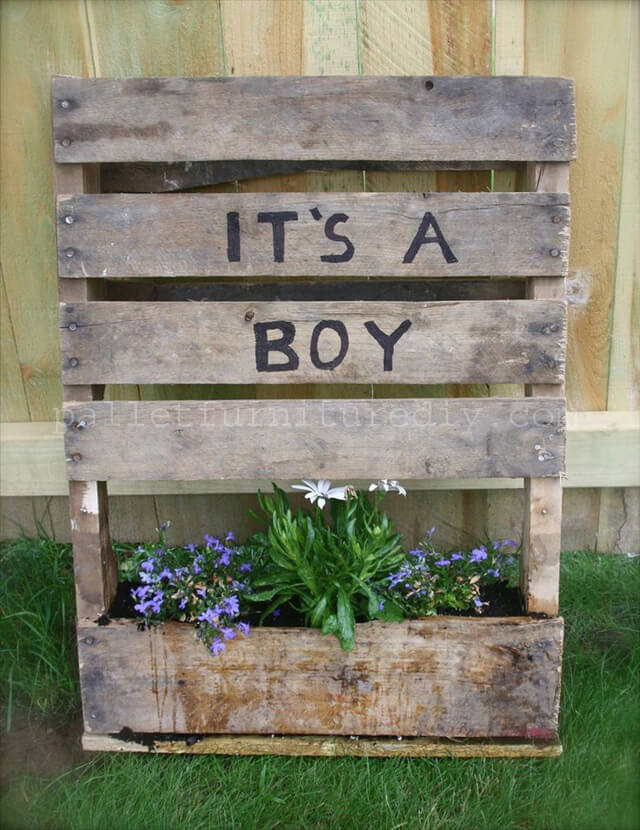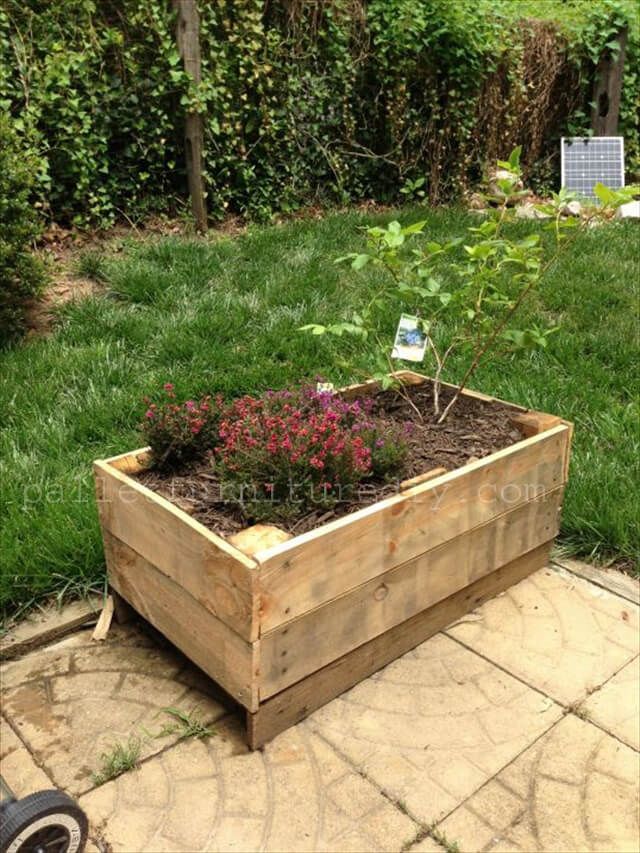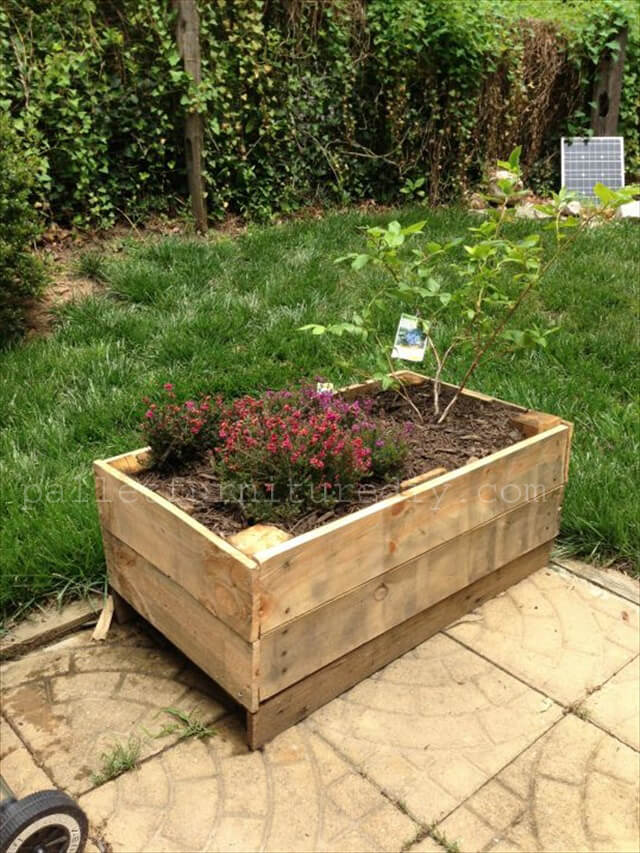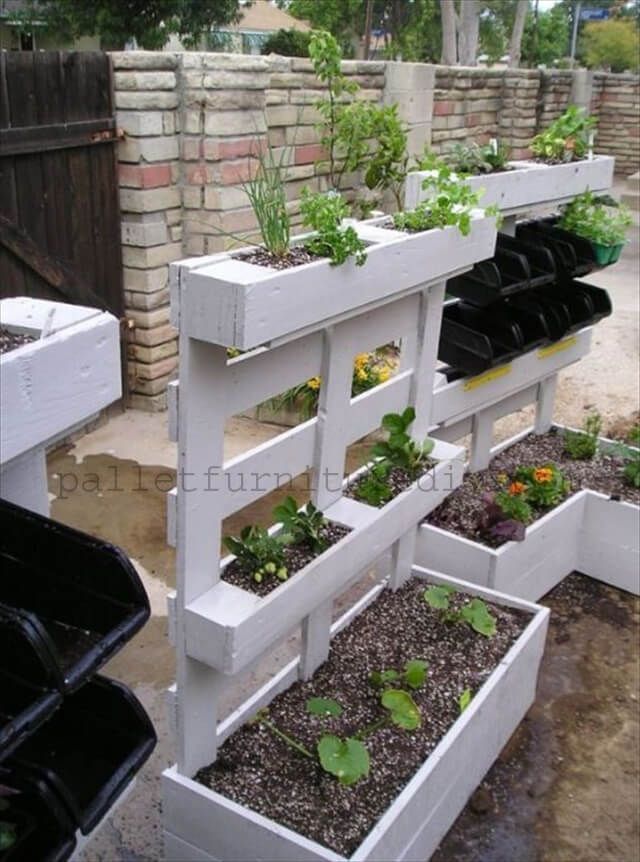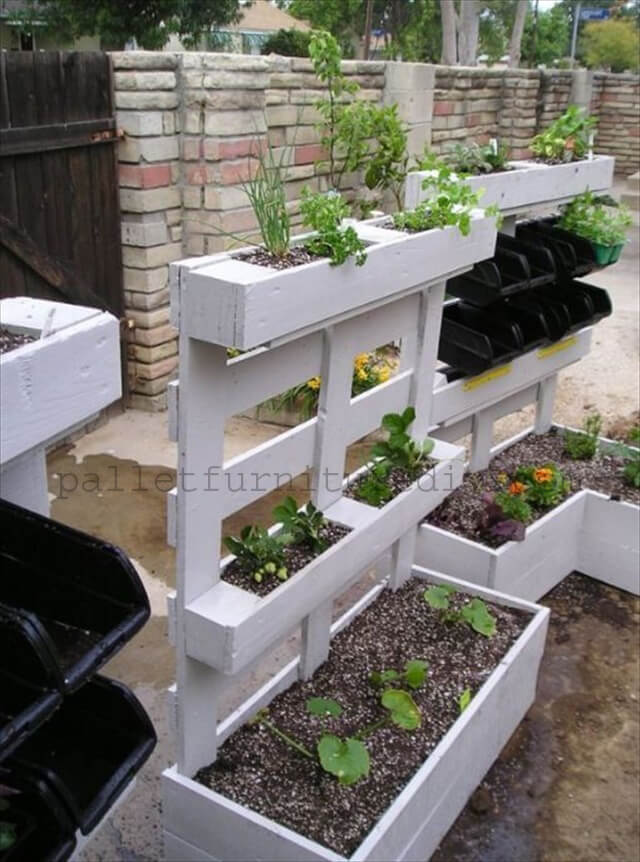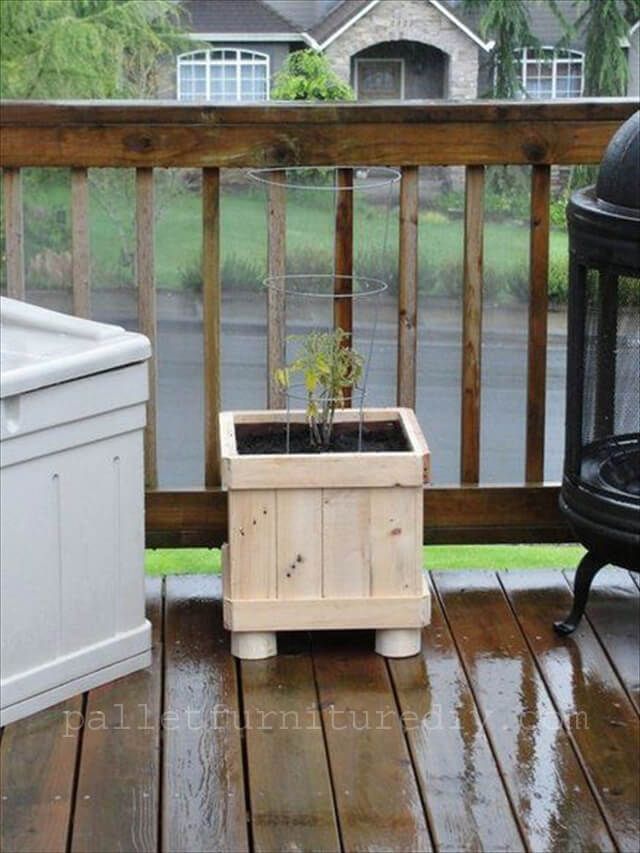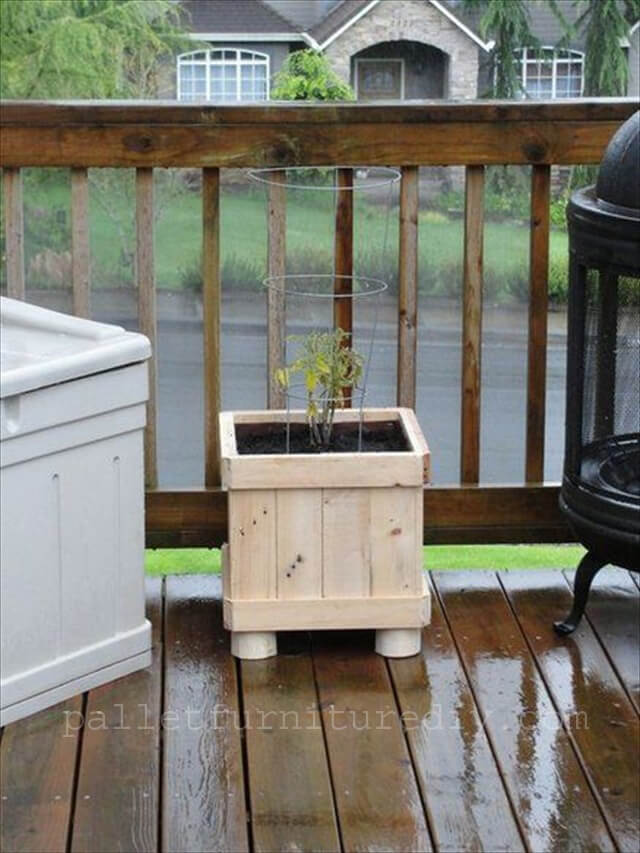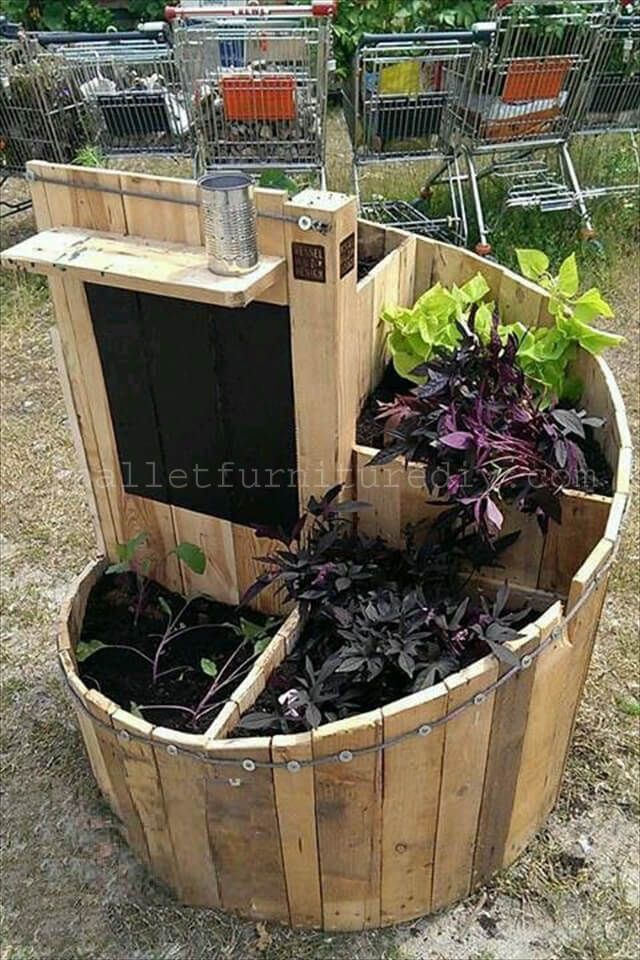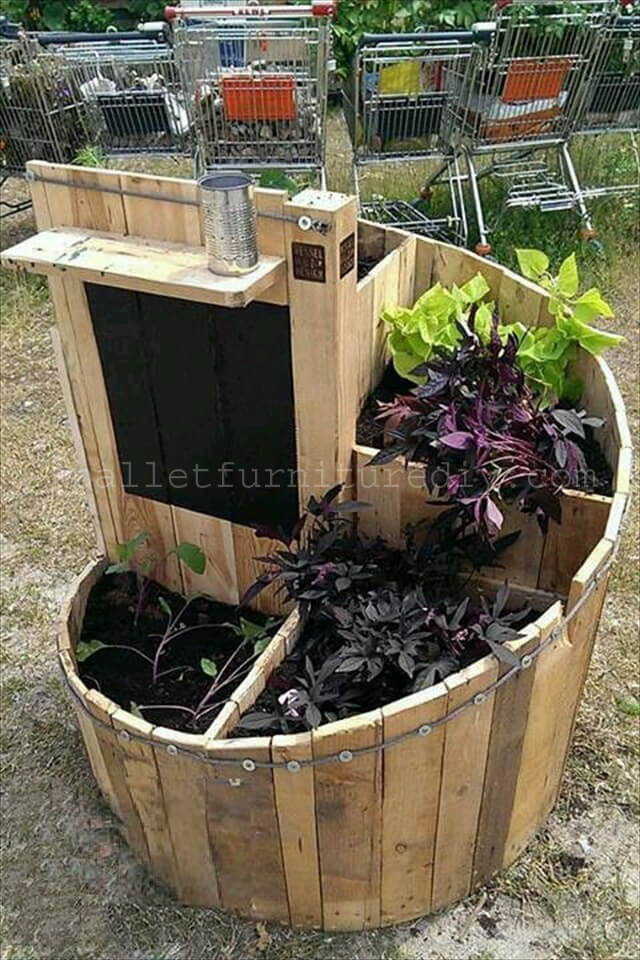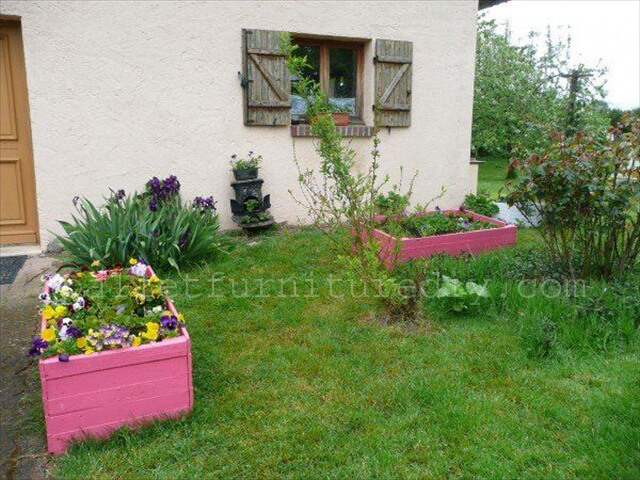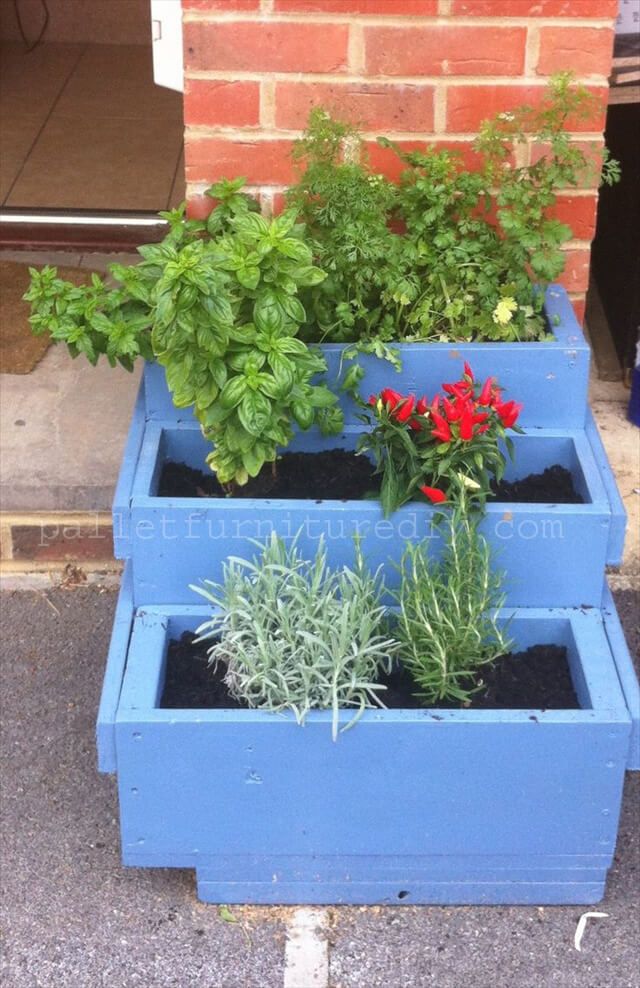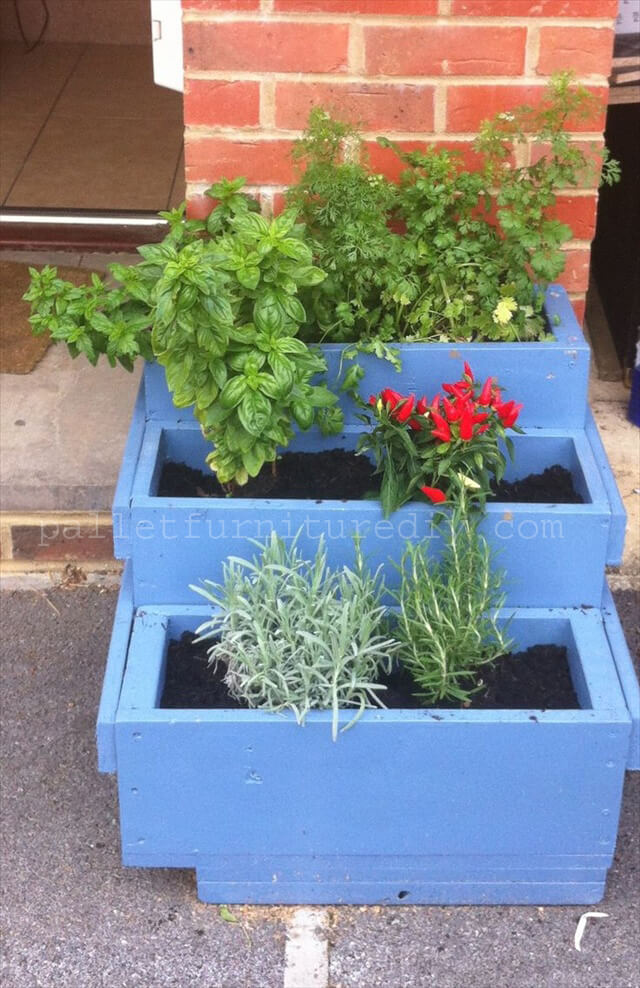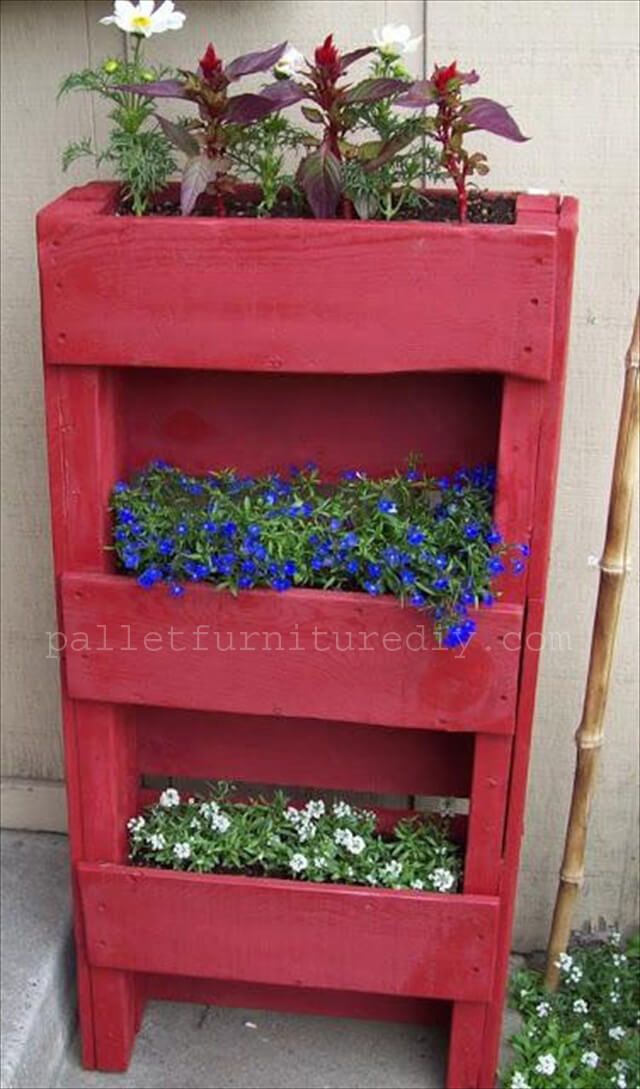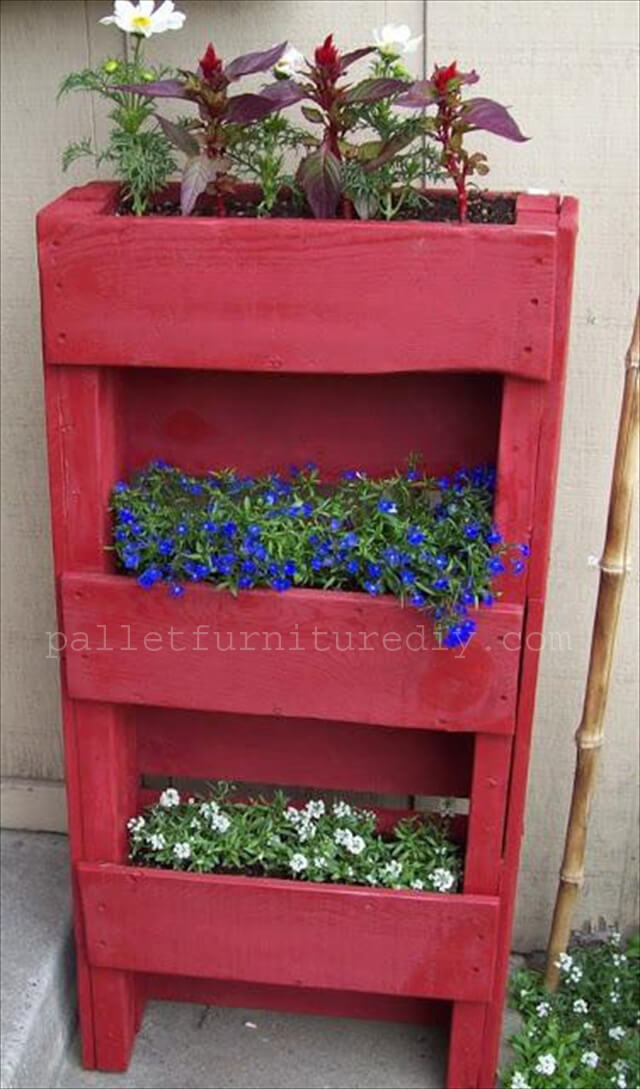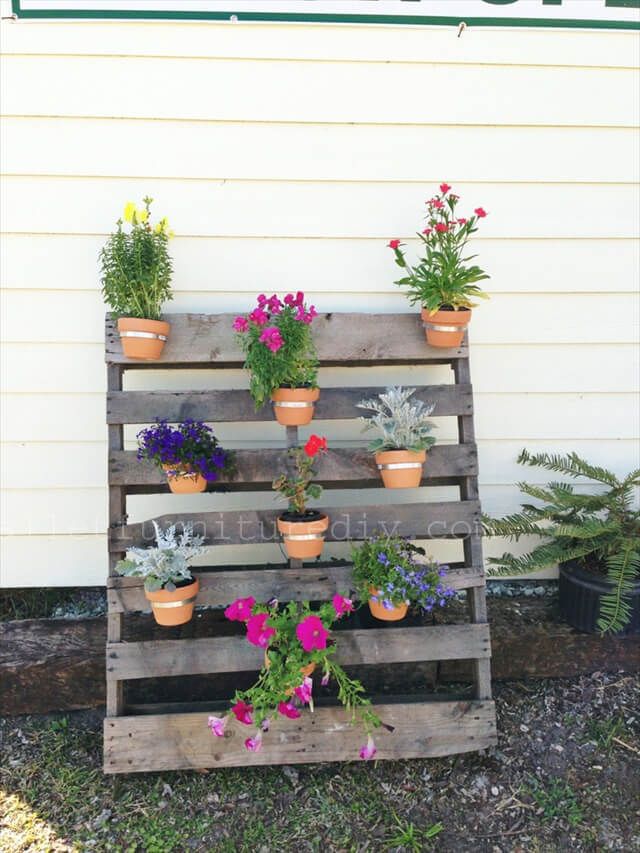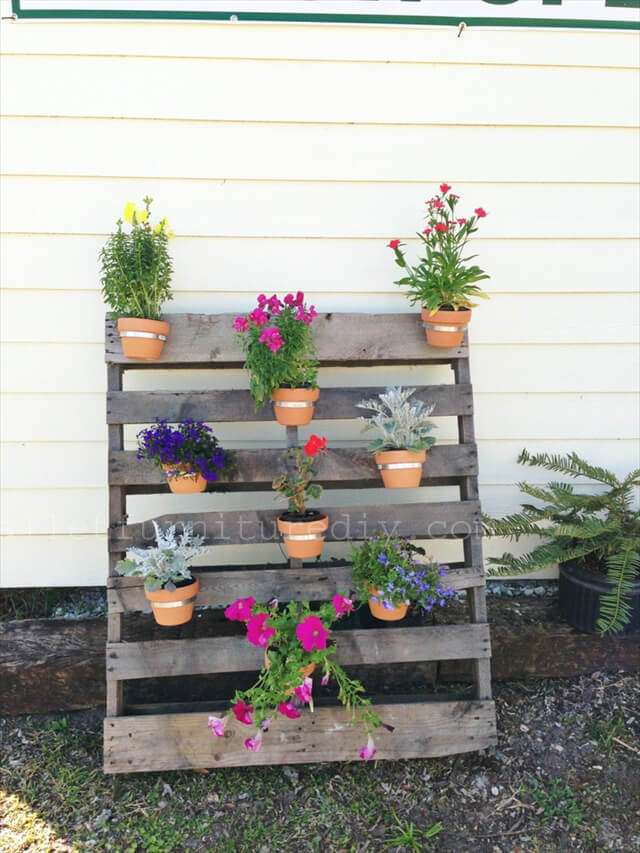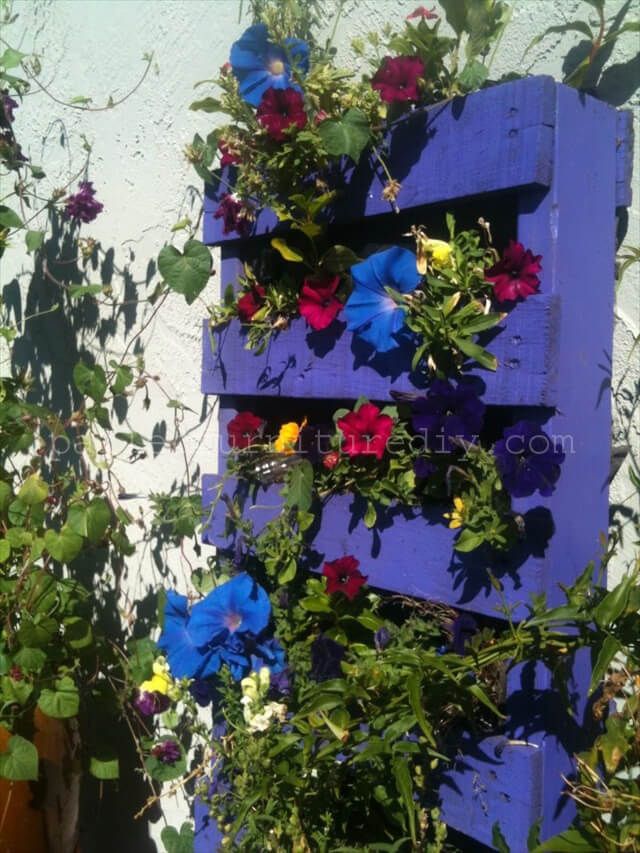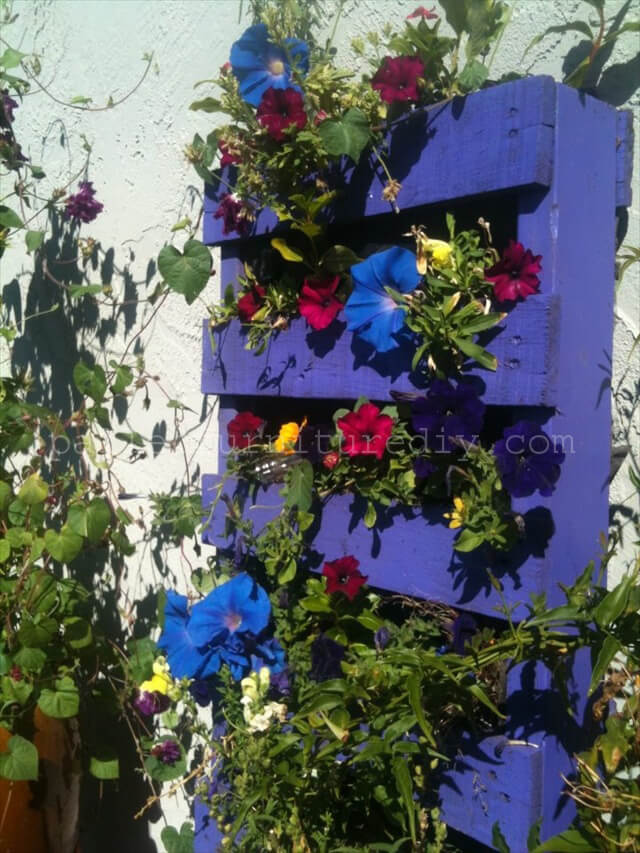 images source: pinterest