Outdoor family gatherings are always enjoyable and these are only the comfy sitting plans that help you to sit in a style at outdoor and hence raise the fun! For all patio lovers here is a special and pleasing pallet offer which is this DIY wooden pallet patio furniture set, is having all custom built wooden seats and a central coffee table! Here are the slatted arrangements of pallets that is basic trick here to install each and every single component of this robust wooden sitting plan!
First of all you need to plan the thicker pallet lengths for building sturdy frames for the benches, chairs and coffee tables then can follow the slatted arrangements of pallet planks to fill the entire sitting plan solid! There 2 wide chairs, a robust double chair bench, a sturdy 2 seater and a central coffee table this hand-built pallet furniture set is having in possession! Select the custom cushions, foam mattresses and pillows to comfy up the seats for reliable sitting comfort!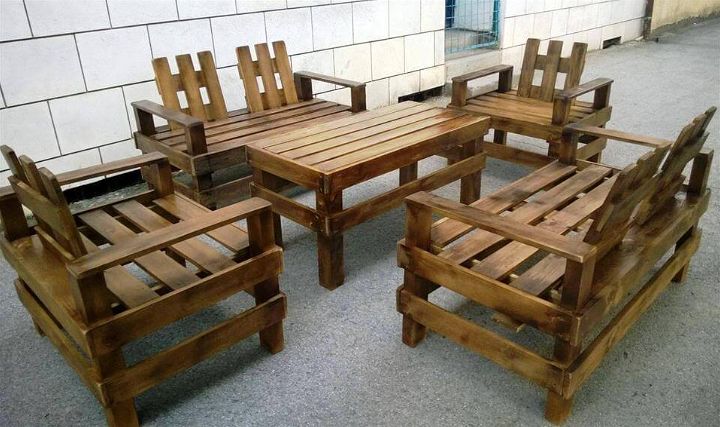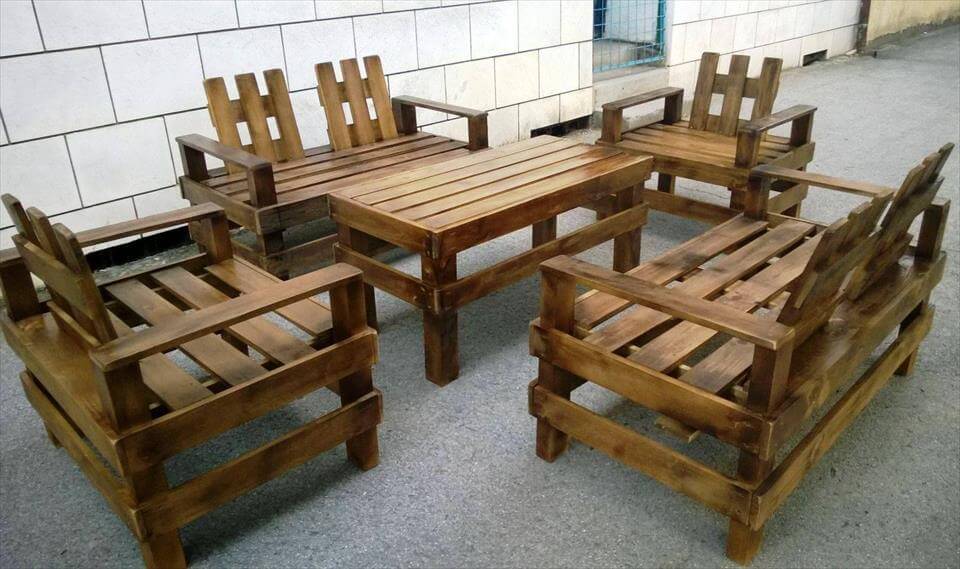 Fantastic pallet patio furniture set, can be grabbed to jazz up any particular outdoor area you like for spare time sitting!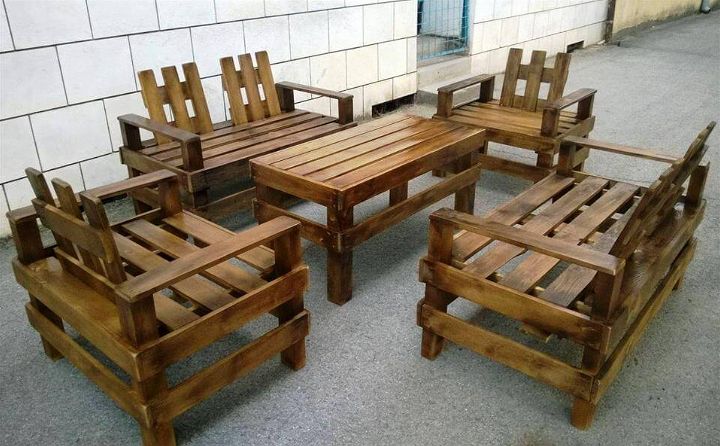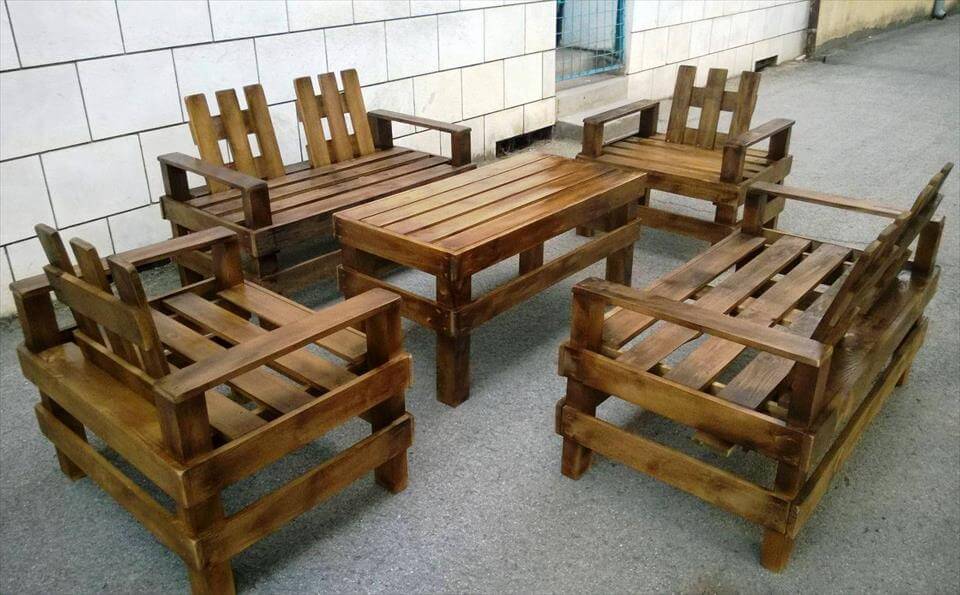 2 single robust chairs, a double chair bench, a simple 2 seater bench and central coffee table are the total assets of this hand-built pallet furniture set!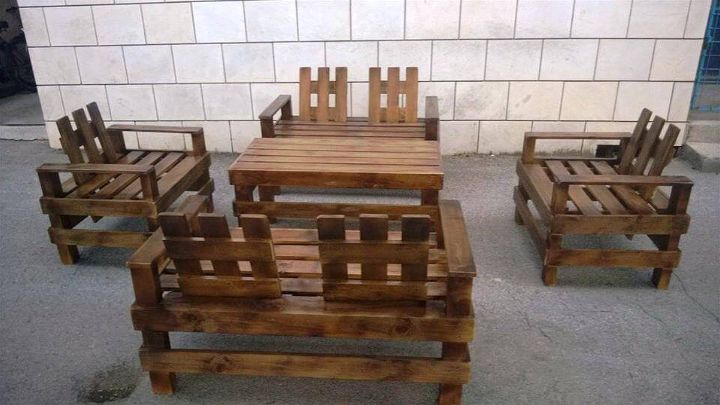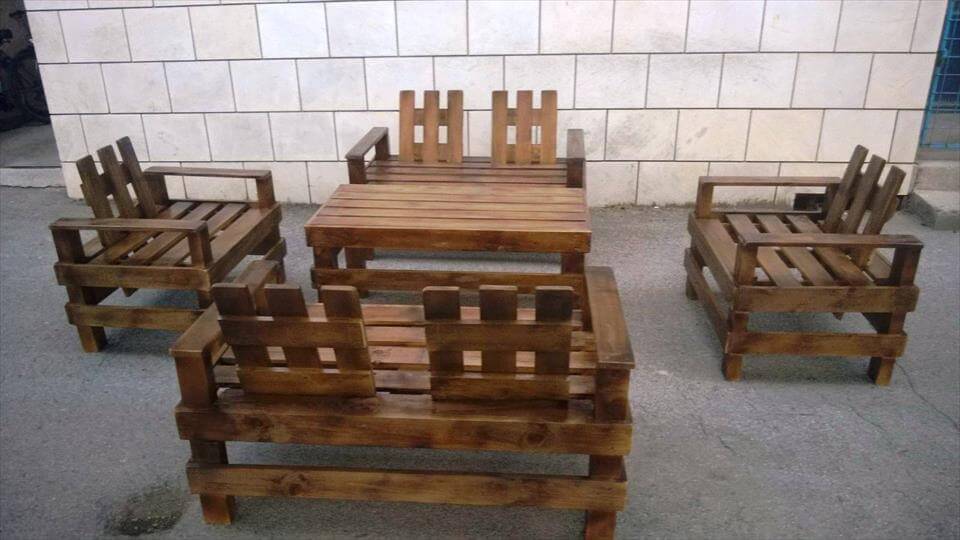 For backrest positions to seat, custom wooden panels have been prepared using 5 single and straight slats of pallets which has been fixed then in the spacing of berth position on an angle!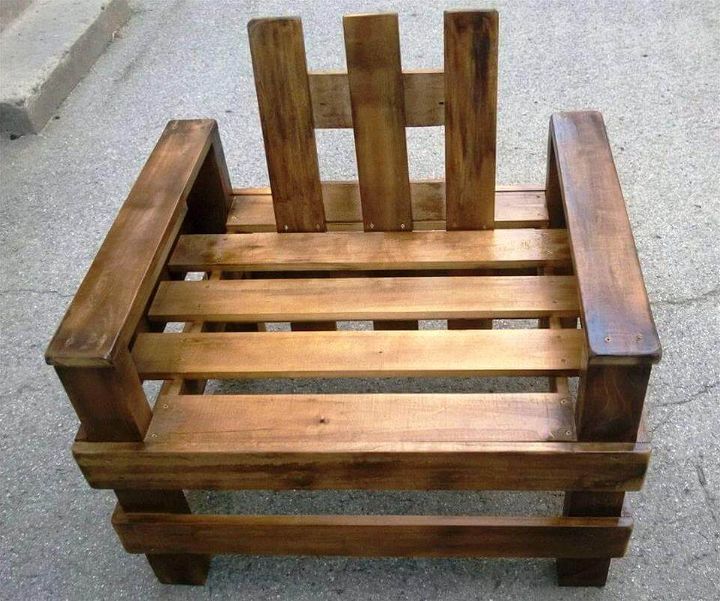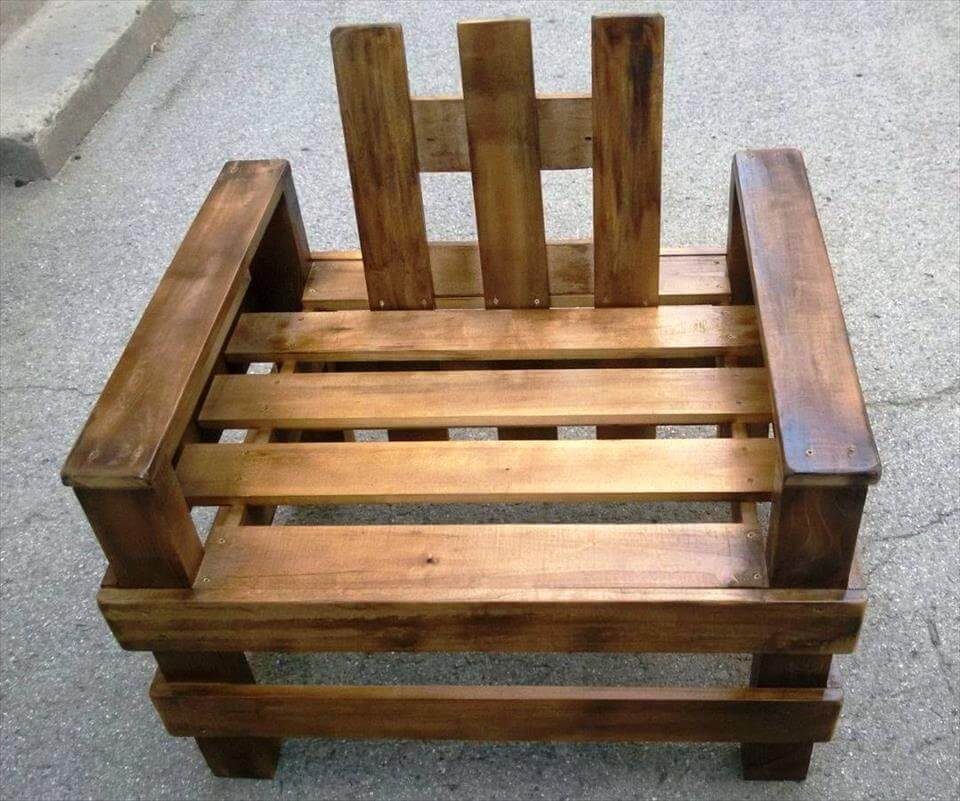 Here legs have been raised to armrest position and holds berth position in a lasting way! Screws have been used to secure the wooden joints!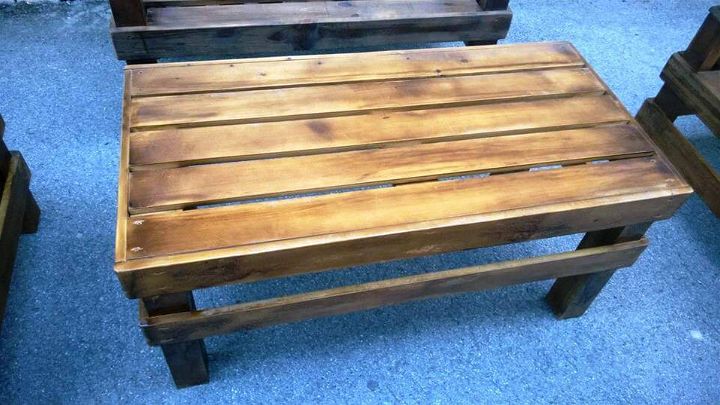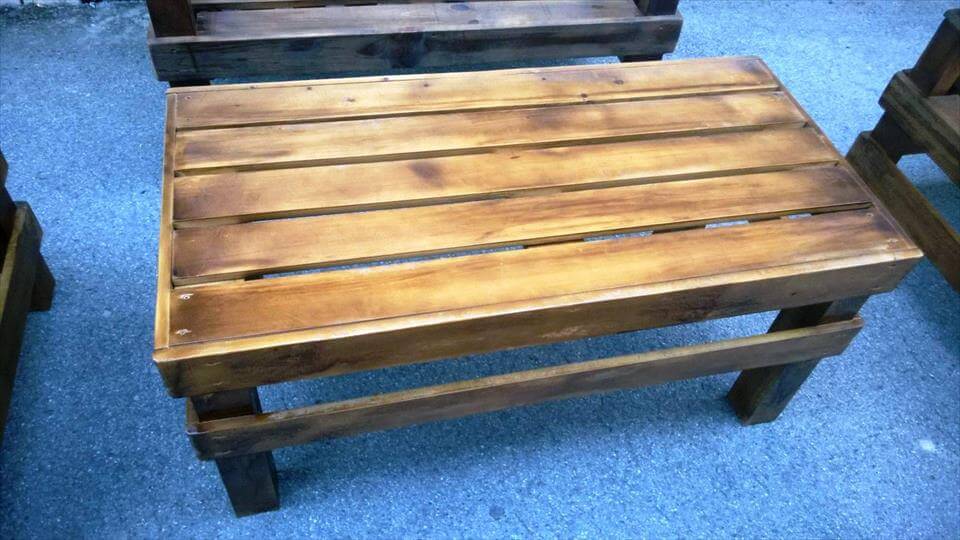 Coffee got for this sitting set, has also been recovered from pallets! Cross supports have been added to support the pallet coffee table legs more!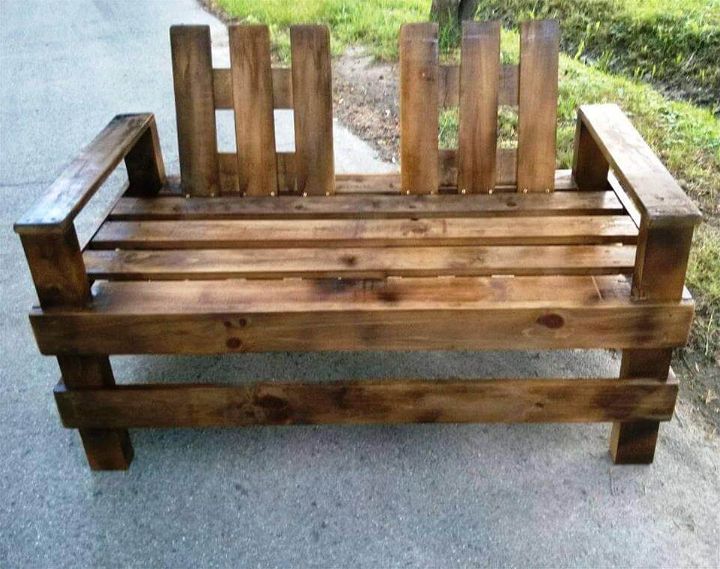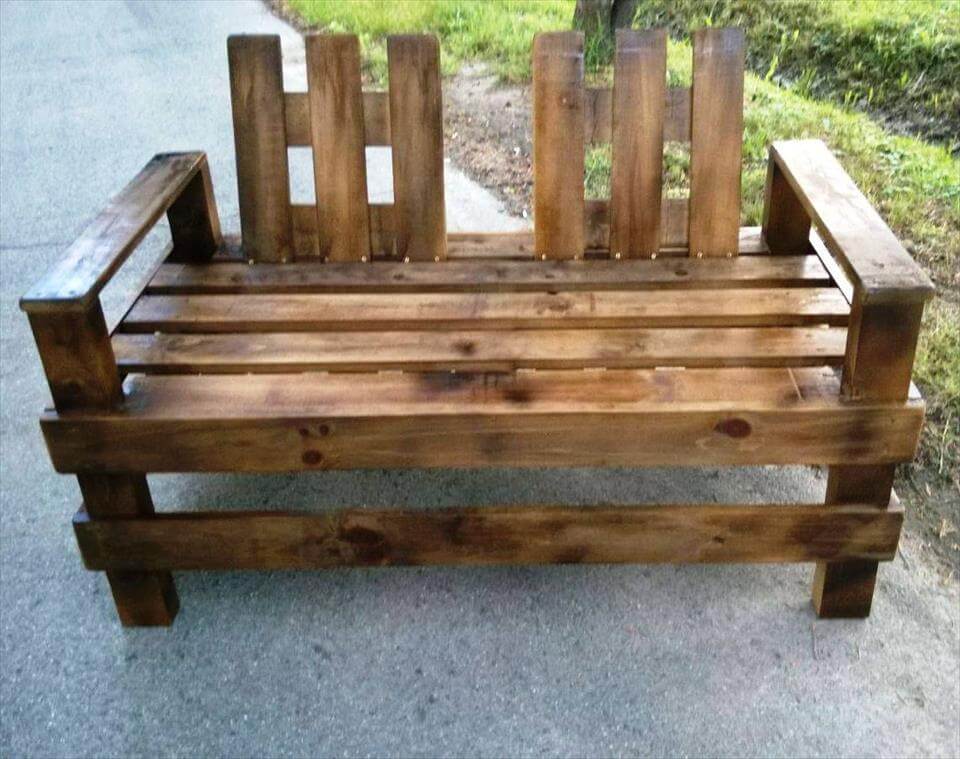 Bench has been done just like the given above chair but in large dimensions!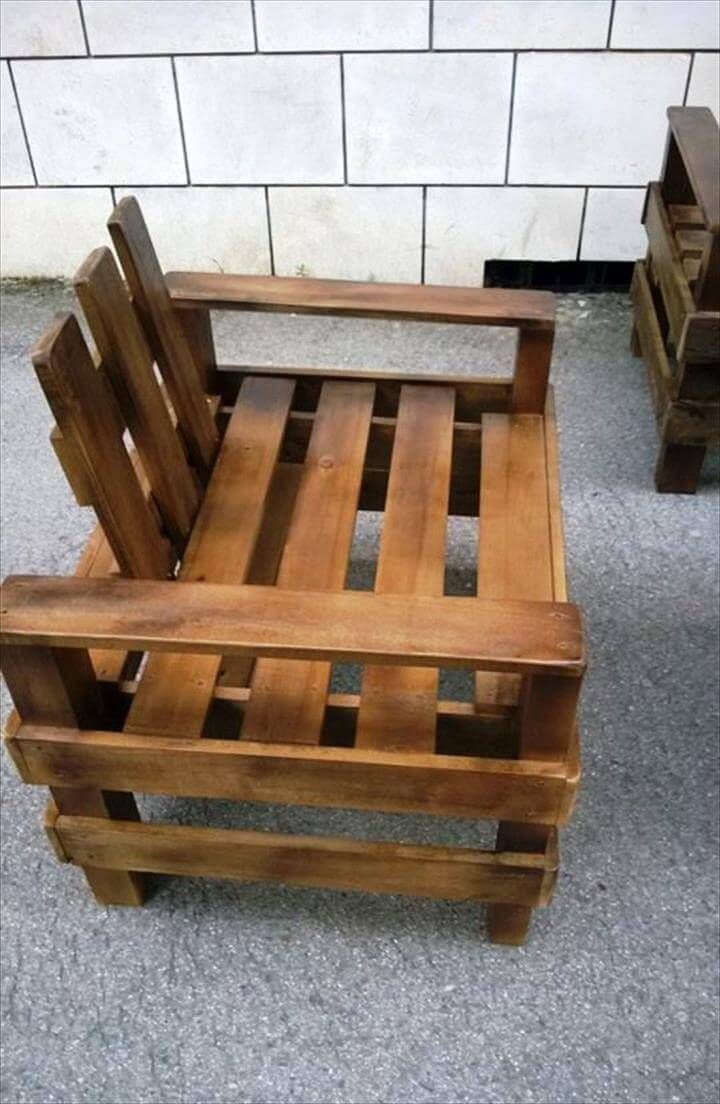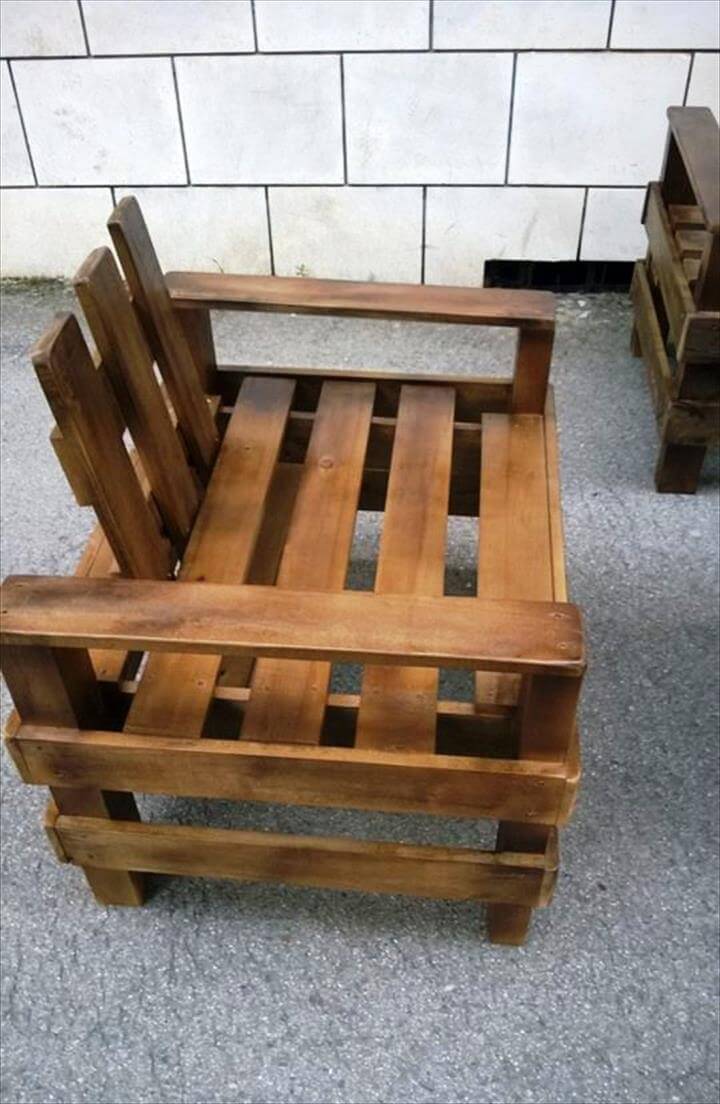 Finally you can combine the wooden elegance to highly value comfort by just adding the cushions to seats of the chair and benches for a serene and comfy sitting plan!
Made by: Studio 4 home decor namestaj od paleta