Pallets are a great handy material to be used for the decor modification and furniture construction of any kind to make your house look more improved in its interior designing. So whenever you find some wasted pallet skids in your surrounding don't let them go wasted and bring them home to make the any desired and longed for furniture piece that has been on your wish list for a long time.
As seating is the most focused thing in a house when it comes to furnishing so we the pallet ideas has brought to you this DIY pallet furniture construction project which would lead you to build a luxurious and comfortable seating set for any section of the house be it lobby, yard, patio, garden, lounge or your favorite living.
Pallet sofa with multi seating ability and coffee tables in the center would make a perfect seating set for your spaces and getting them stained in your favorite hues you can make them inseparable part of your home dwelling.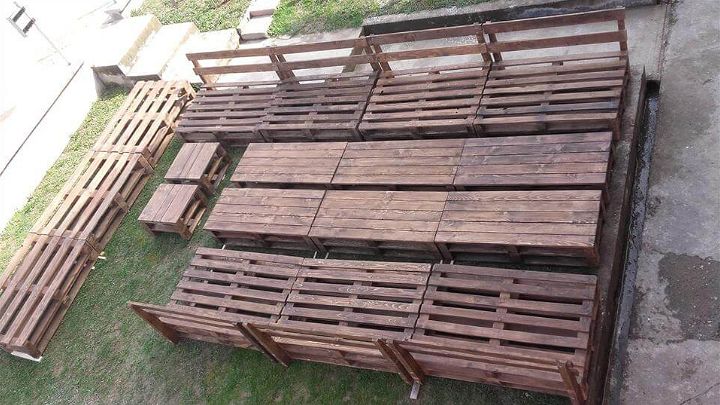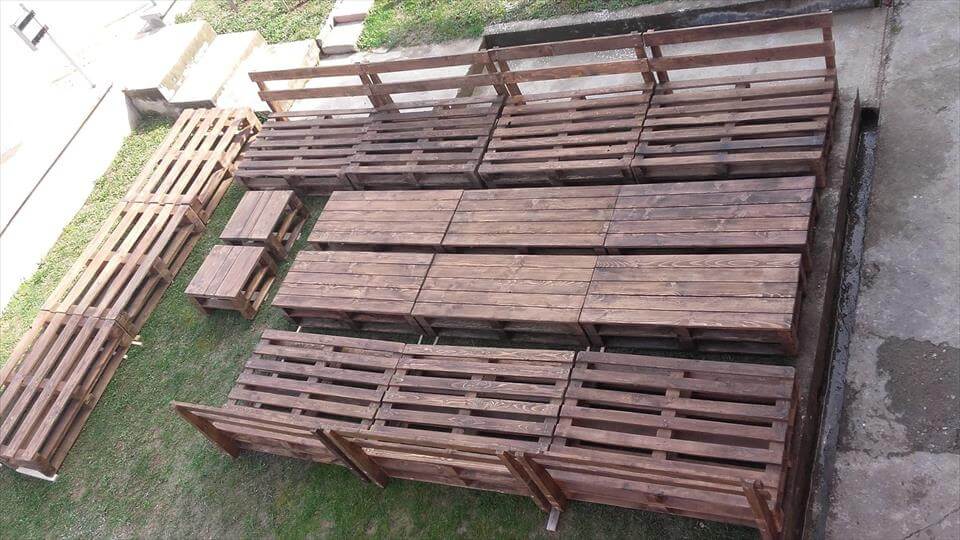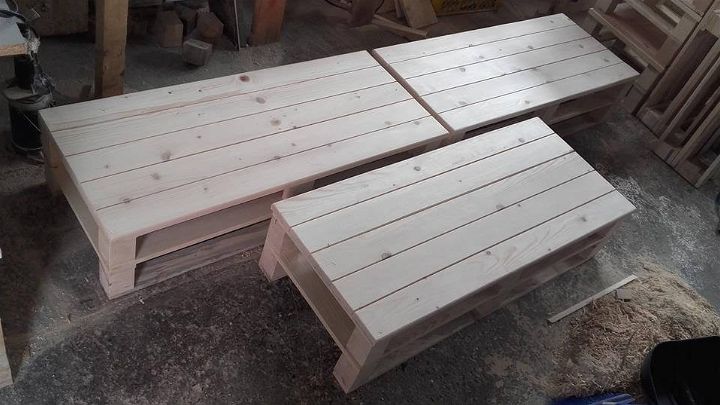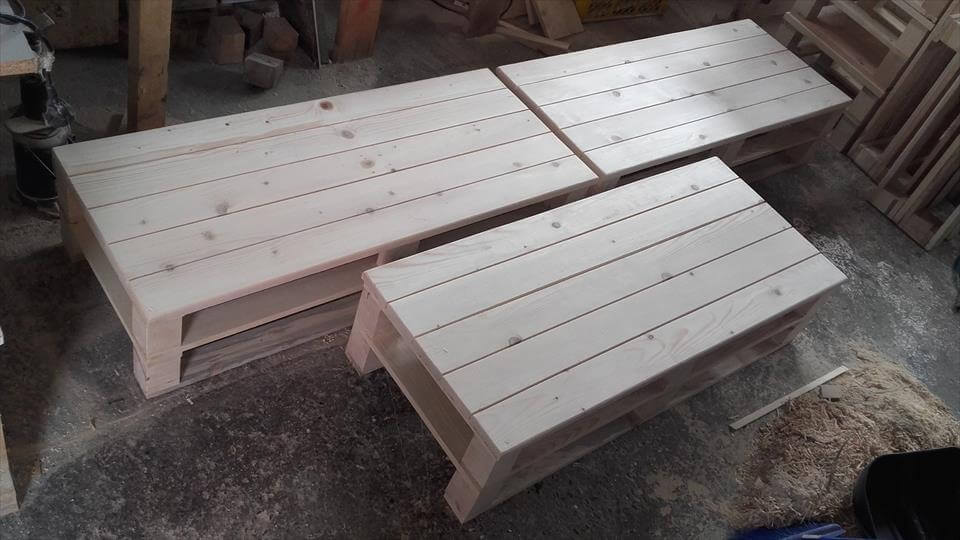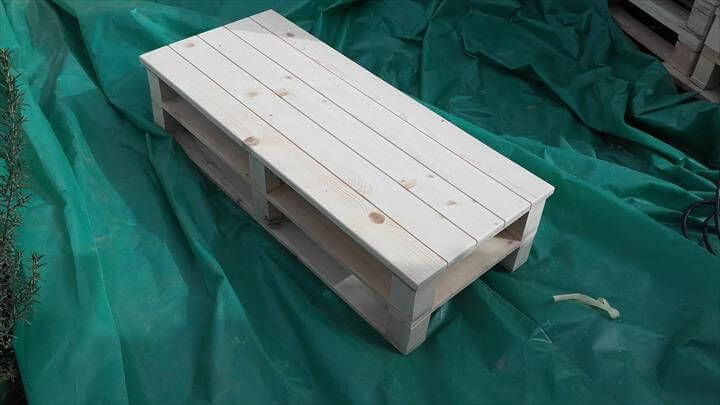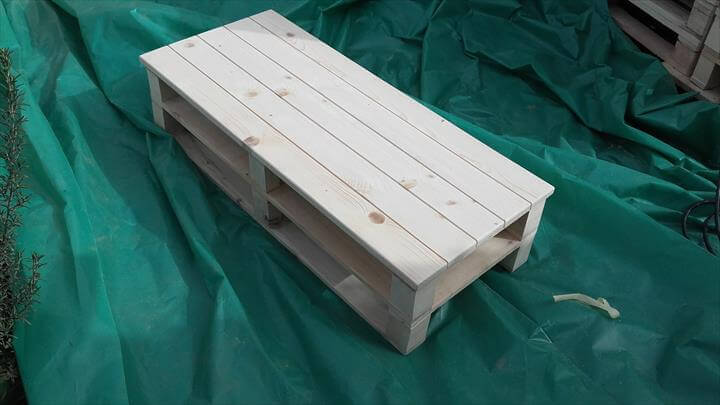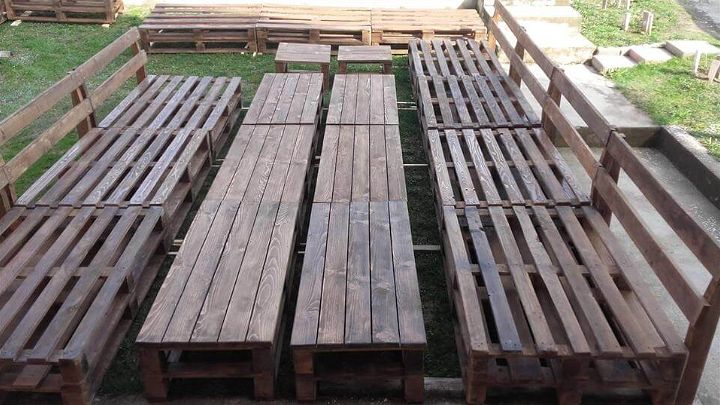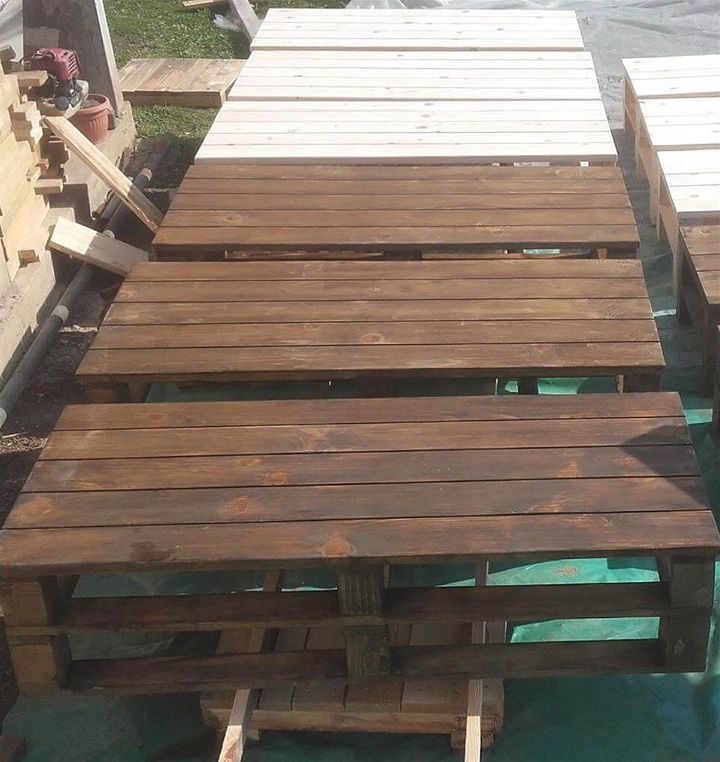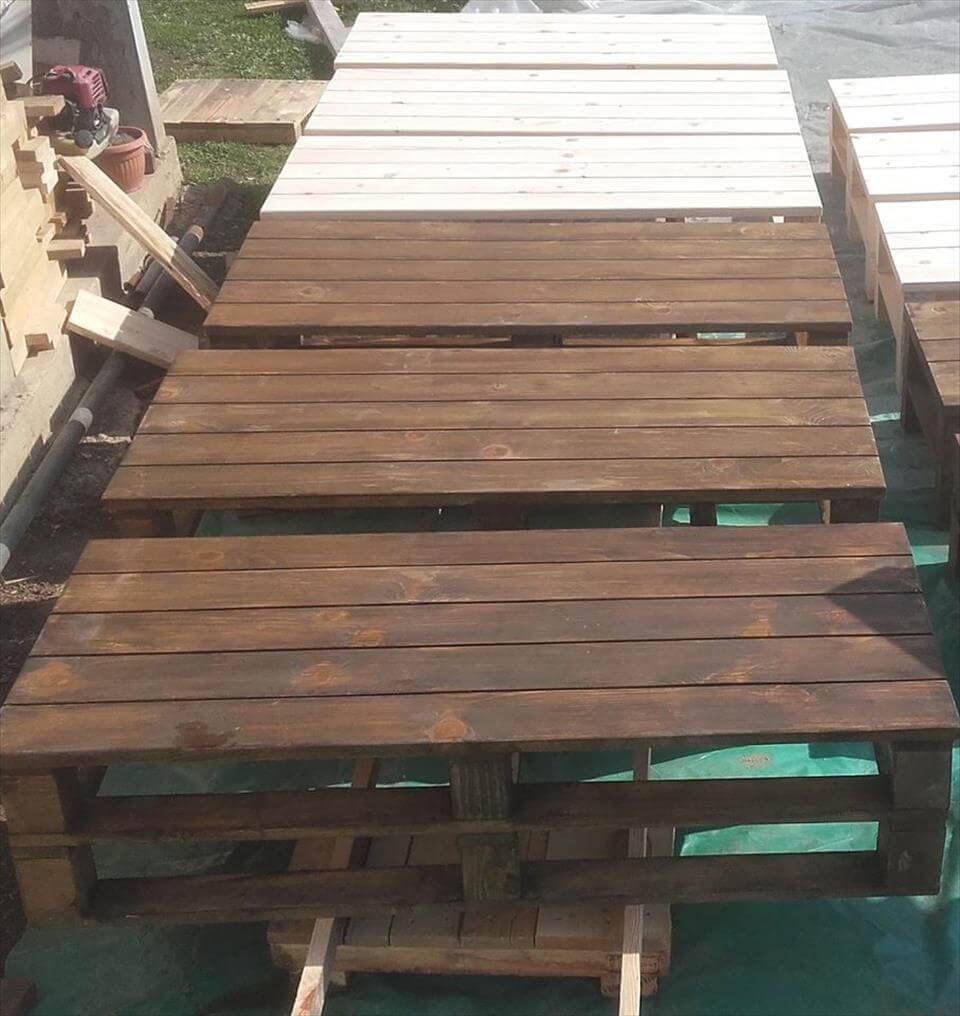 Made by: Svet od Paleta i Drveta