I feel so satisfied and pleased after having such inexpensive Pallet bathroom furniture, but in true sense the entire look of the bathroom was changed. I and my wife have always loved to try new thing and keep on changing the entire look of the house including the bathrooms.
Our creativity and unique work in the bathroom with pallets can be seen in the pictures. The mirror in the bathroom was being covered by a protected thin pallet. Cabinets are very essential for the bathroom so we constructed these cabinets again using recycled pallets. It does not at all give an old look. We made the surface to shine by using some oil paints. It can also be seen that there are proper drawers being made so that things can safely be put on. Now you can see how beautiful the bathroom looks.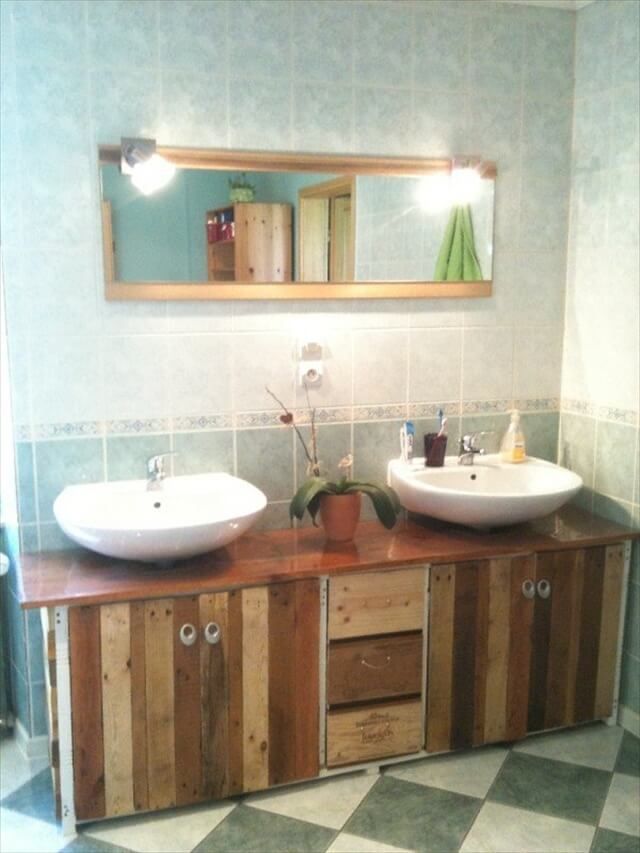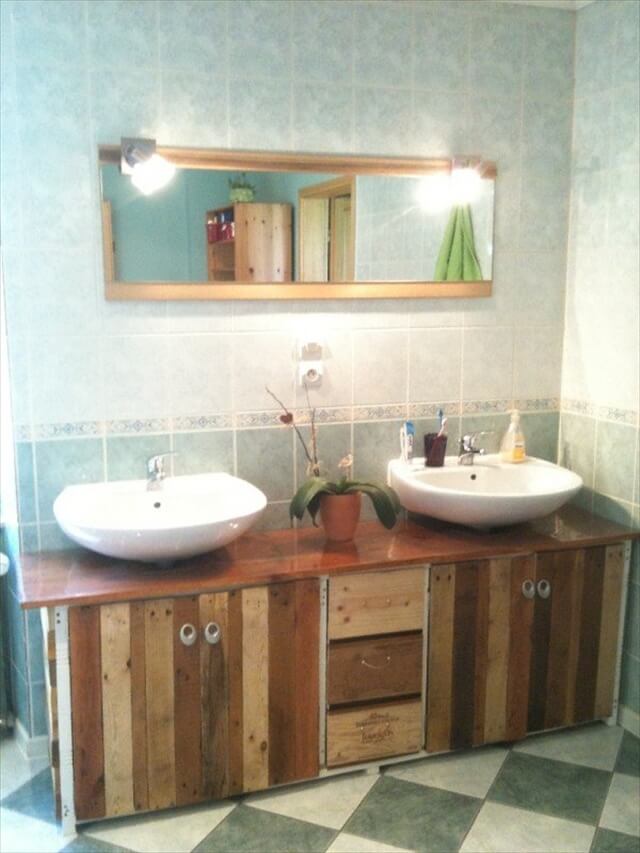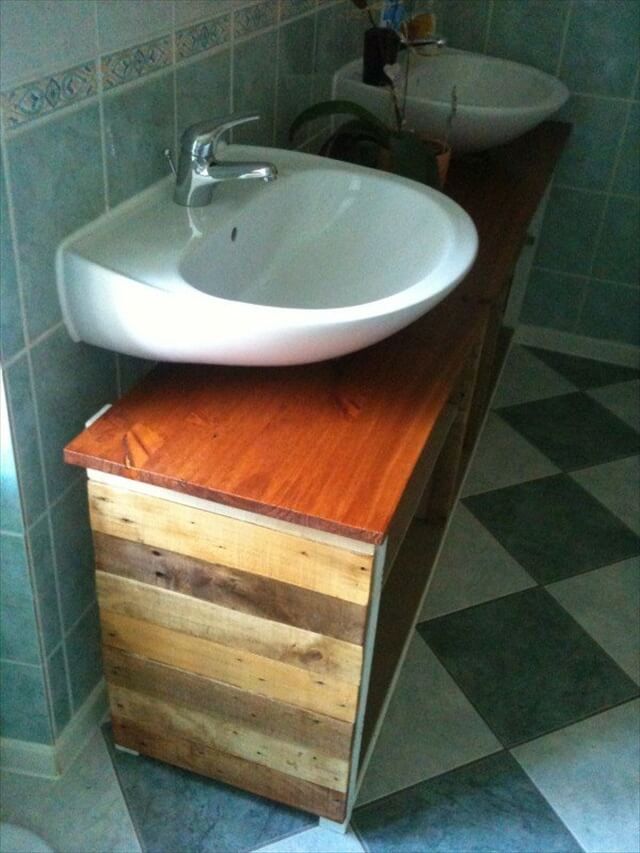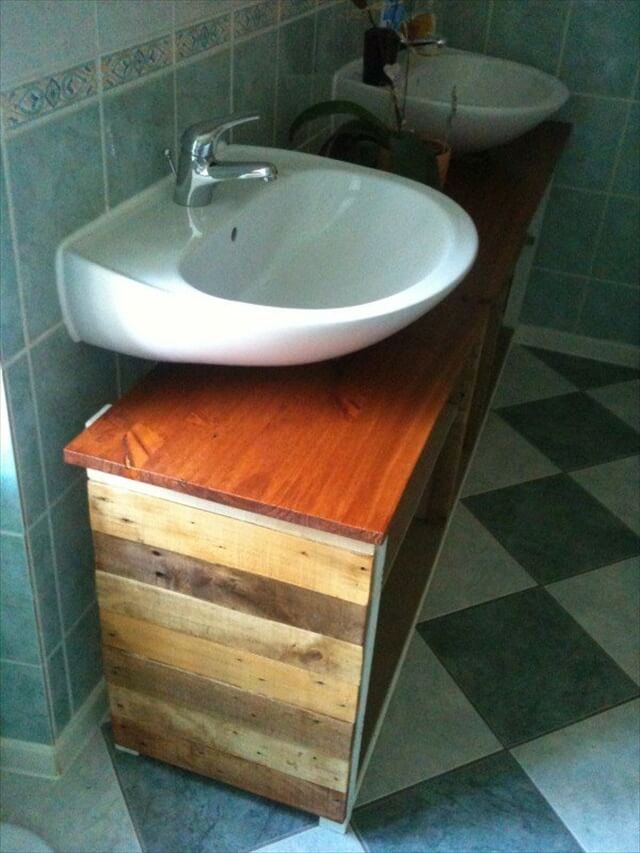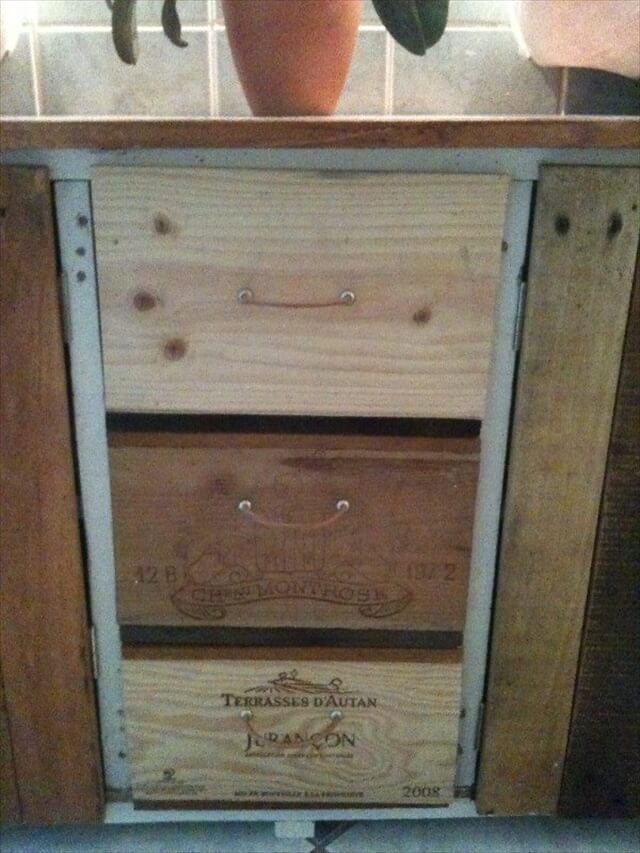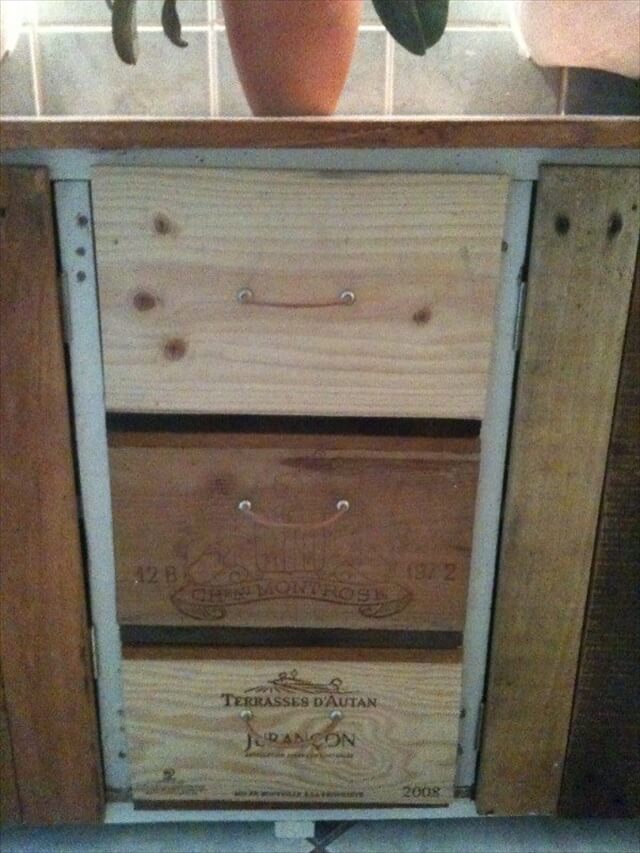 Picture Idea sent by Geoffrey….!!!