The picture below speaks of my very own work done with recycled pallets. I am always interested to work with recycled materials because I want to save the cost plus want to bring in my own creativity and innovation that appears to be more appealing and admiring.
I have constructed these two chairs and table with the recycled pallet which I fortunately got without any cost from an auction of recycled materials. I wanted to have two chairs and table to be placed outside my apartment to sit, have a cup of coffee and enjoy the outside pleasant fresh air. My dream was accomplished after getting a pallet table and two chairs that I have constructed by myself with the recycled pallets, I have acquired from auction.
The pallet planks were having shades of peach and pink so these are visible in the picture as well.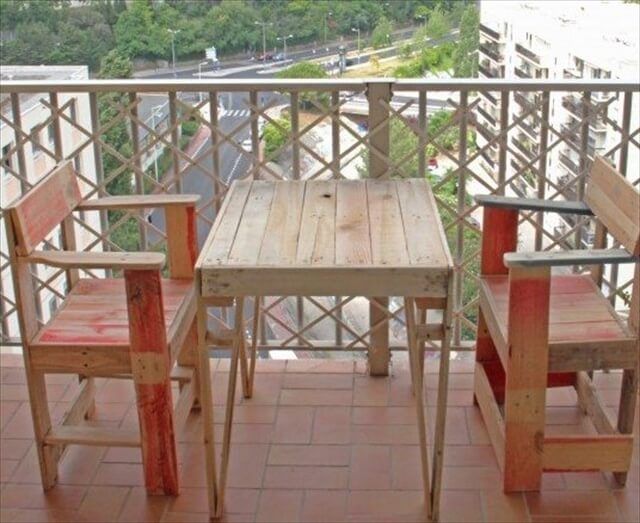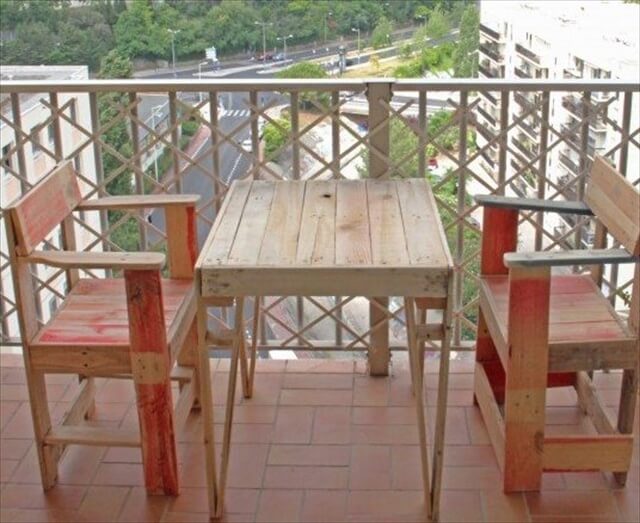 Picture Idea sent by Anthony LECOMTE…!!!