The DIY pallet cowboy Adirondack chair is a take on the Adirondack chair with its slanted seat and backrest. The whole style of the chair lies in the wide and boxed armrests. The chair rests on these crate-like armrests and gives a robust and masculine touch to the chair.
The pallet chair features a smooth sheen because of the whetting. The chair is polished and oiled, as it is an outdoor furniture piece. It features a stylish headrest which gives character to the chair overall. This cross between modern and rustic makes it a unique addition to your outdoor look.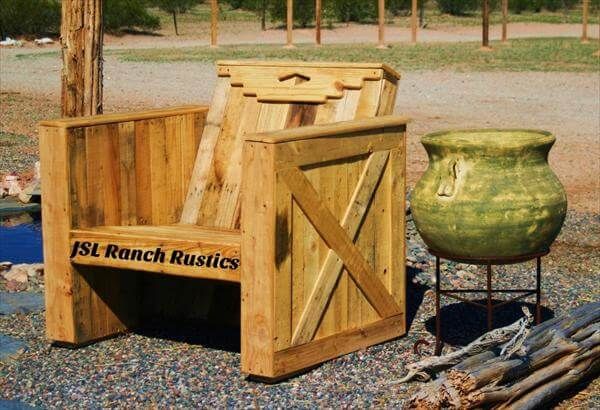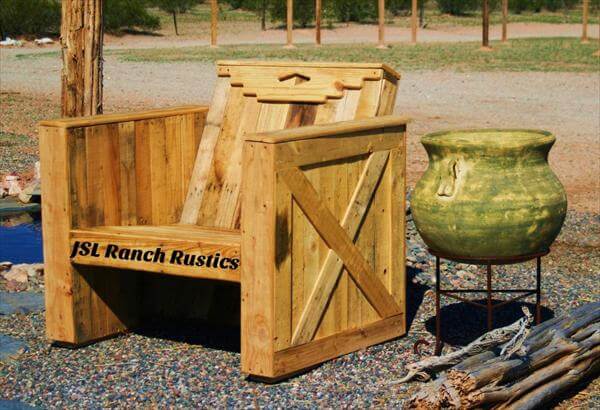 Submitted by: Brian Frecska!