Just knowing well about your bodies, everybody has its own ways to get his body and mind relaxed after going through a great disturbance, but the to be on a garden swing and also to sit in a rocking chair is something what that is liked by everyone who to get calm down! If you are really willing to sooth your nerves then this DIY pallet bird art rocking chair can help you to do instantly and this is here also a better gift to all who are just addicted to book reading and daydreaming as well!
Construction is all going to be super fast if get ready with lots of separated pallet lengths in hand! The backrest of pallet chair has been cut out for a fanciful bird art, a bird sitting on a tree branch, brings a natural vibe to entire chair design! Berth section has been installed by integrating slim pallet slats flat and front has just been made round to go smoothly with your thighs! There is an additional frame made of pallet slats having one side round, that allow the chair to move to and fro just like a swing!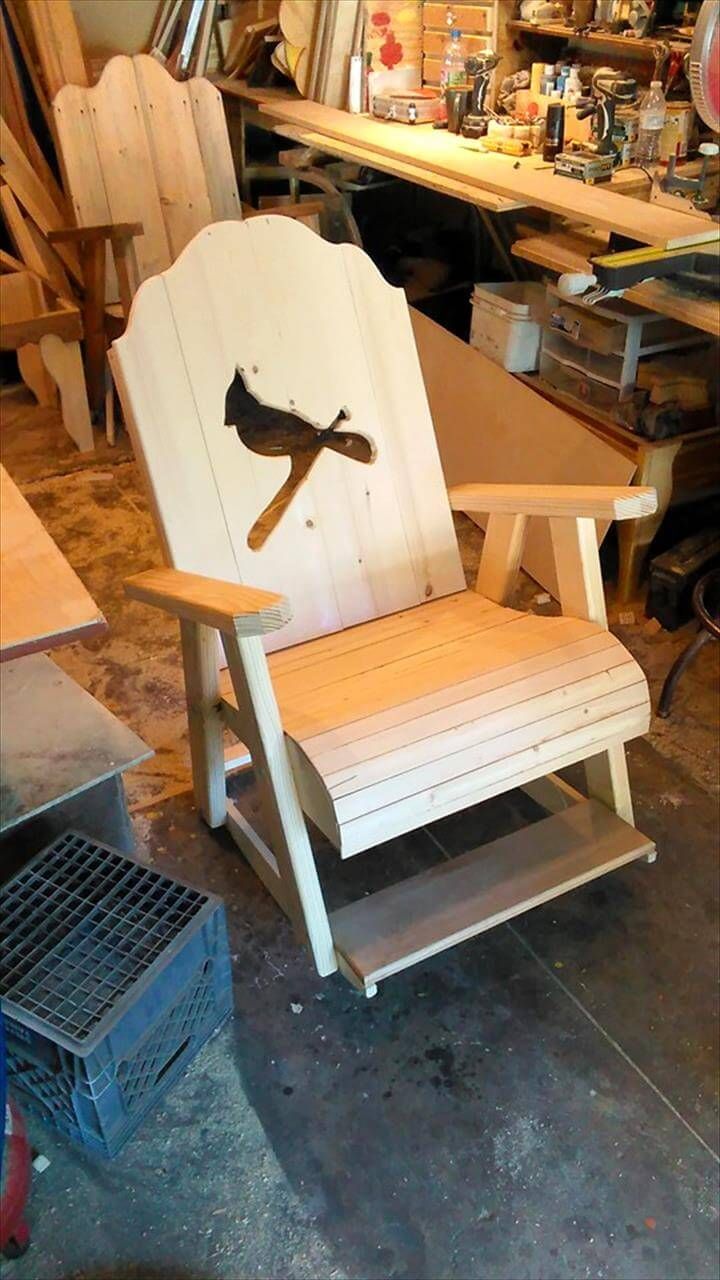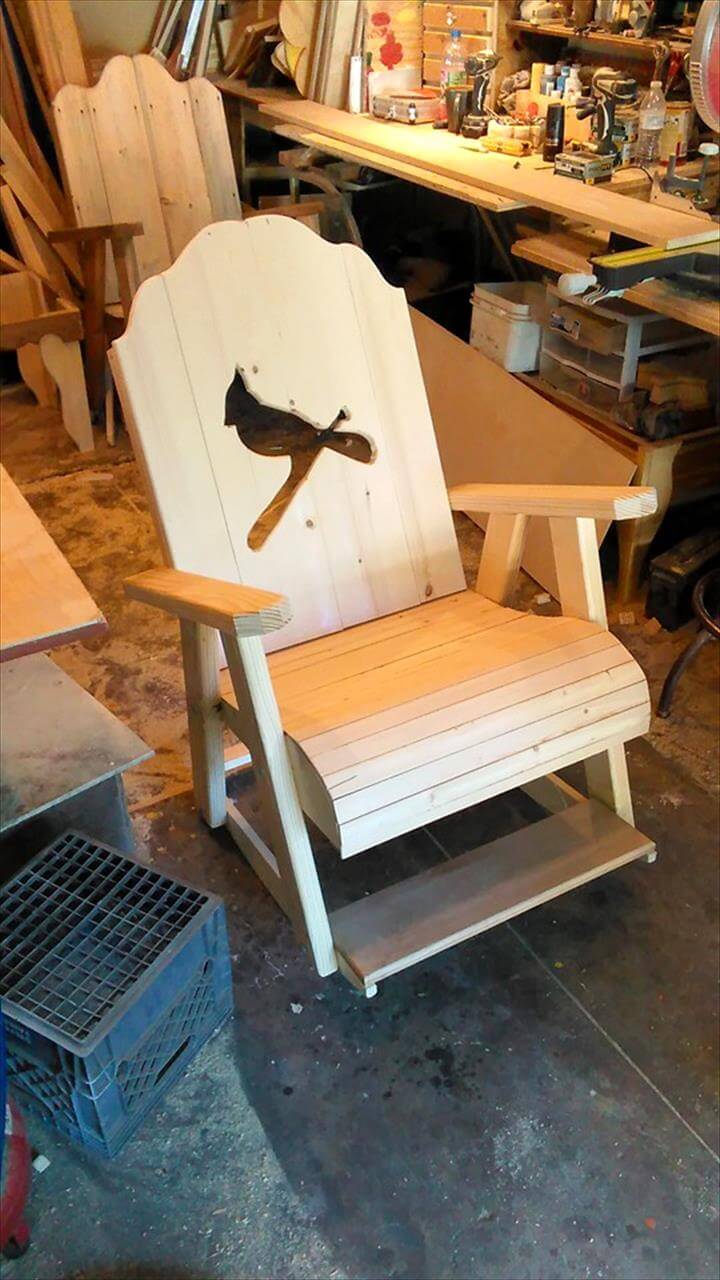 This style of chair has a little been inspired of Adirondack chairs but the lower rocking section makes it out of ordinary and all unique to look at!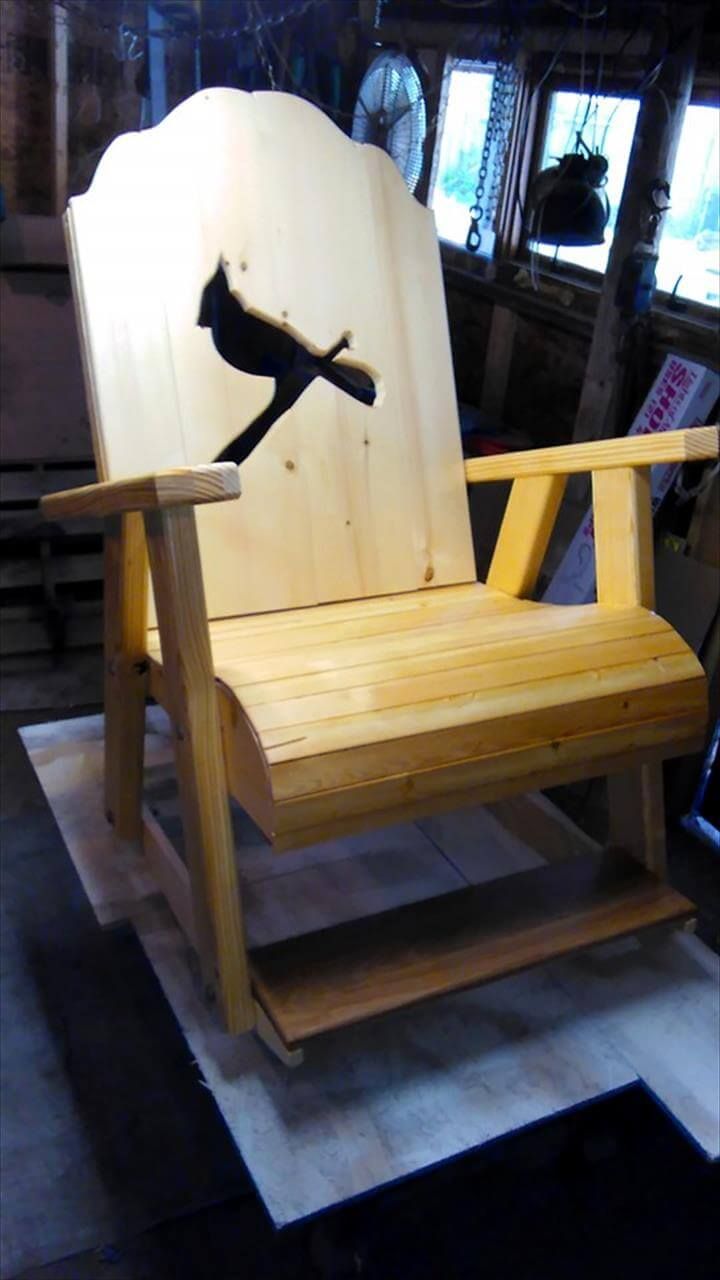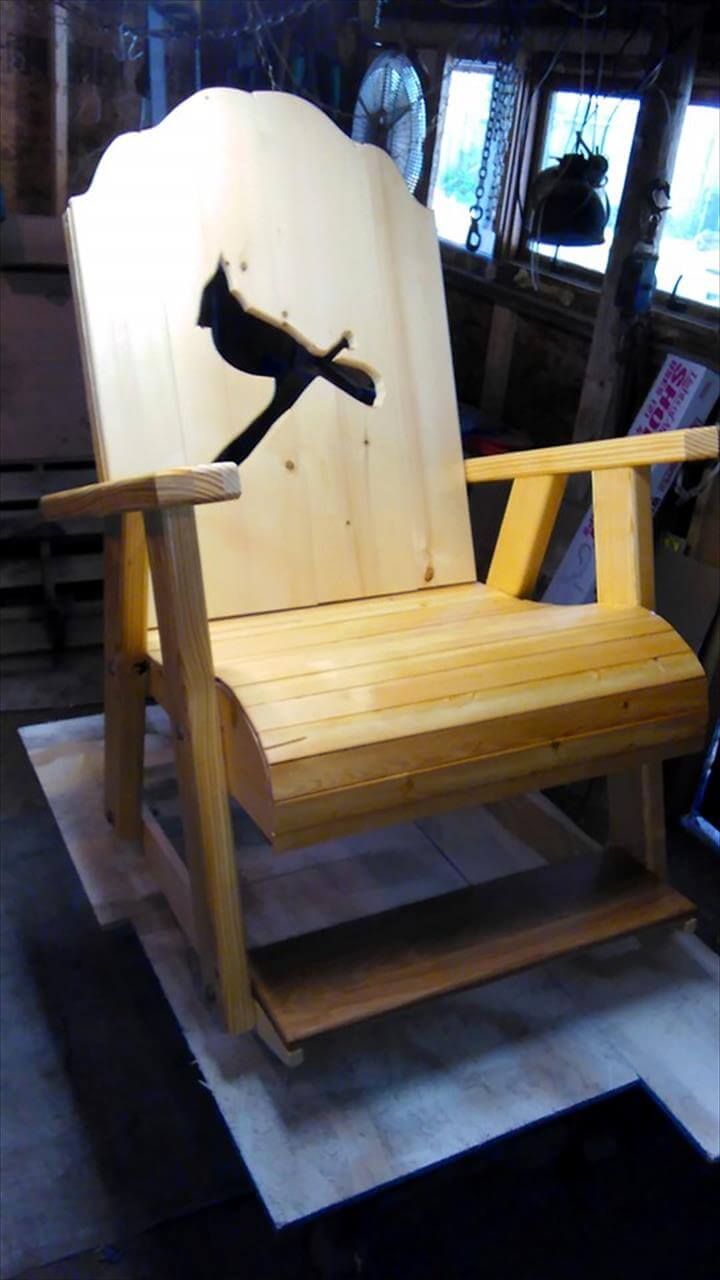 Backrest of chair is here an all fancy part of the chair, having fancy curves and a bird art cut out in the center for all pleasing views of chair!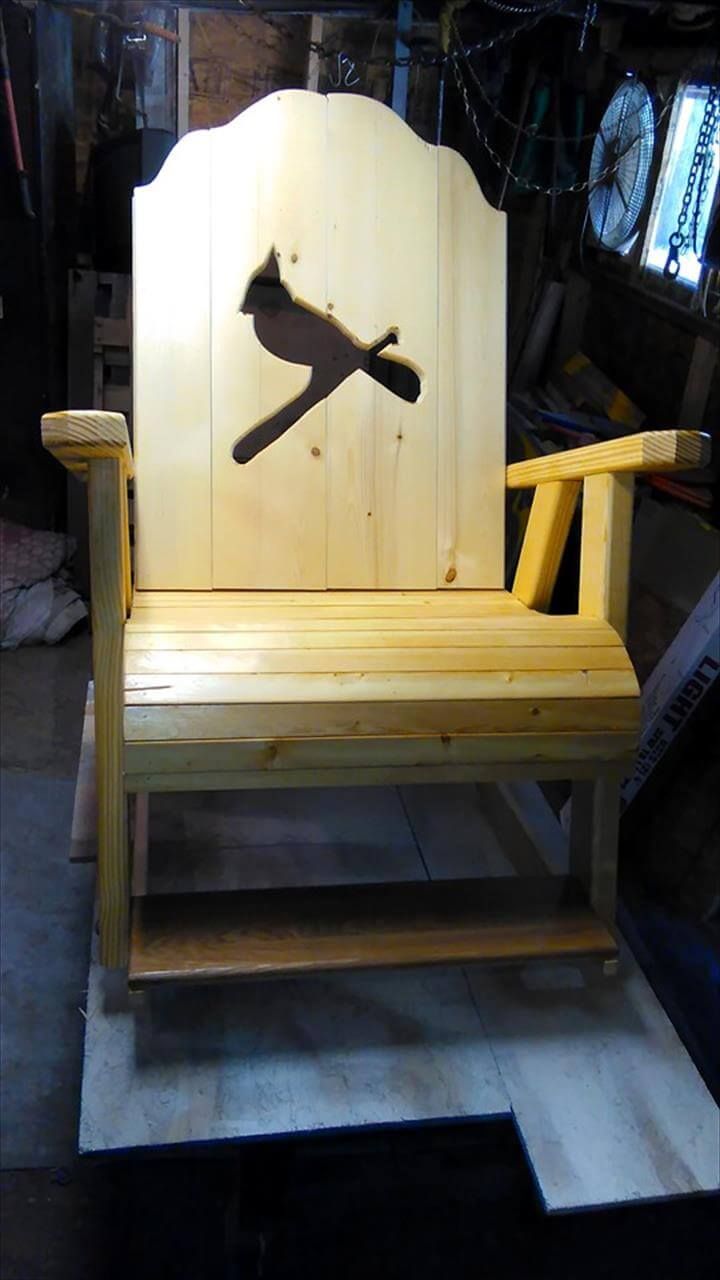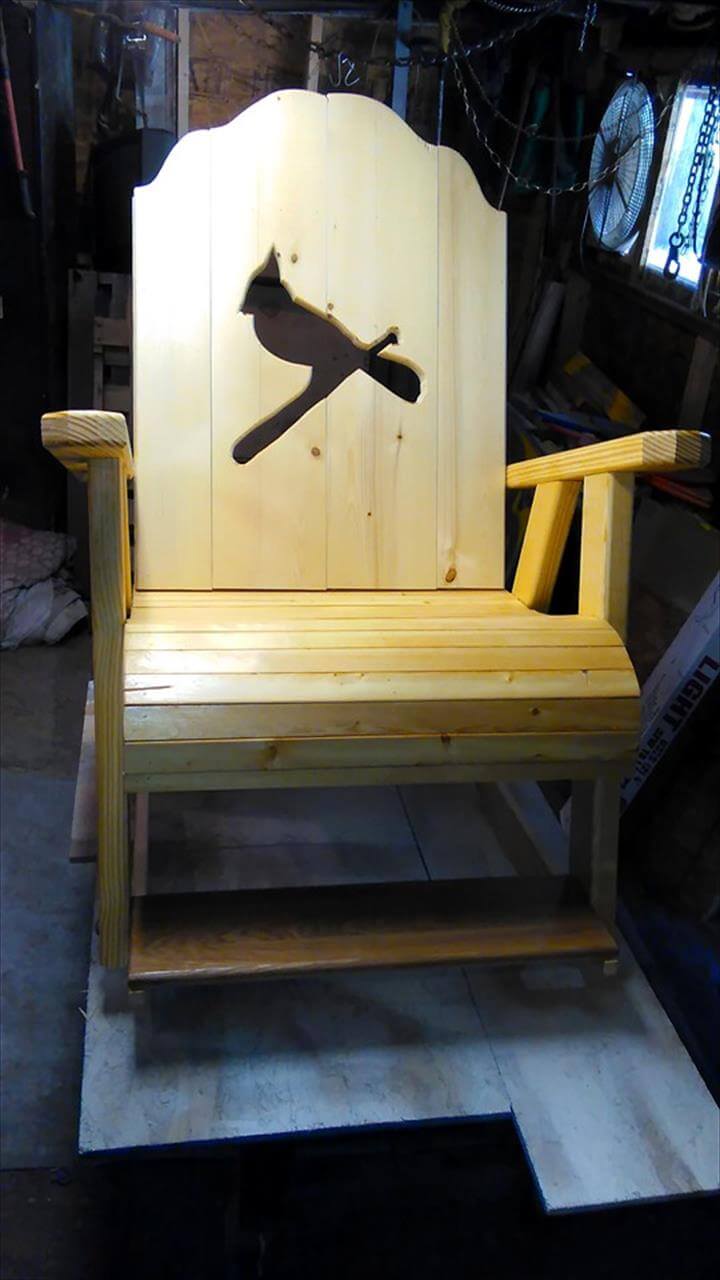 Go accurate while installing the footrest and bottom rocking supports, curved and round filling of berth also makes the design a bit more comfortable to sit in!
Made by: Hoars custom builds