The Lounge chaise chairs are really versatile in their functioning as they provide you a a lot of seating positions to relax in the most suitable way you like. You can just sit on it and watch TV or lay down with spread legs when you favorite movie is playing on the TV. Or you can decline you're a head a little down at the backrest and curl your legs to enjoy you favorite novel reading. So you have such a super cool chaise lounge chair in your home and if you want it at cost free rates than bring home pallets.
With some feasible structure patterns of stacking and yoking you can build this DIY awesome pallet chaise lounge chair for to get yourself relaxed in any of the spaces like living, bedroom or lounge and porch being on wheels it would easily moved from one section to the other. To surprise you more with its smart features it boasts some small storage cubbies to hold your favorite books and magazines.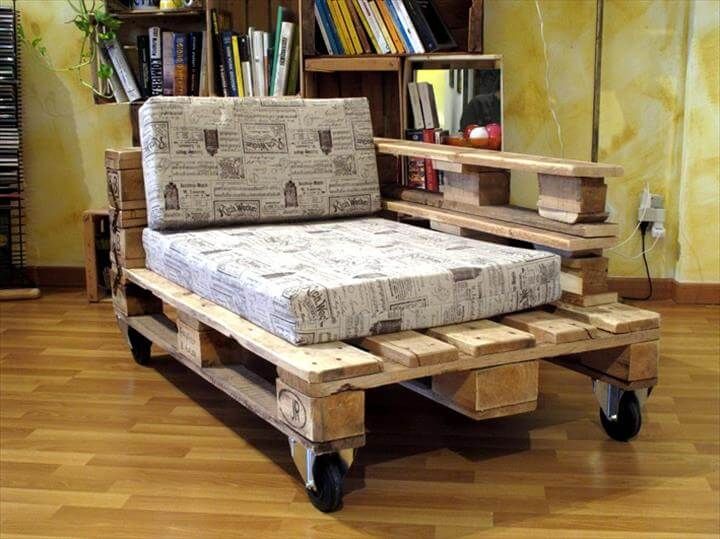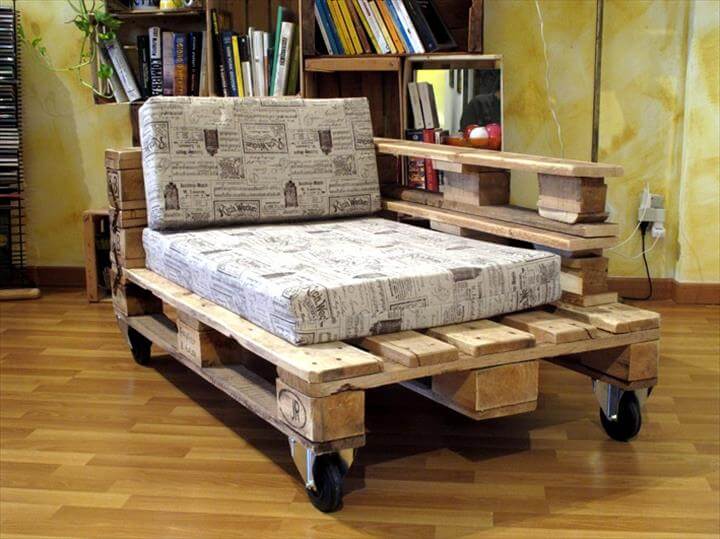 The loungers are designed especially to let you have the most comfortable seating position for relaxing, enjoying or reading your favorite books as you can sit with feet touching the ground, even curl your legs on or just lay down sliding your head a little down.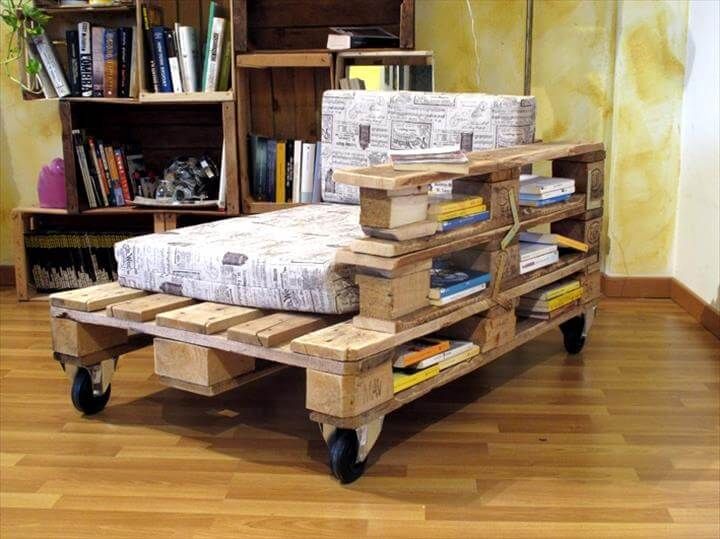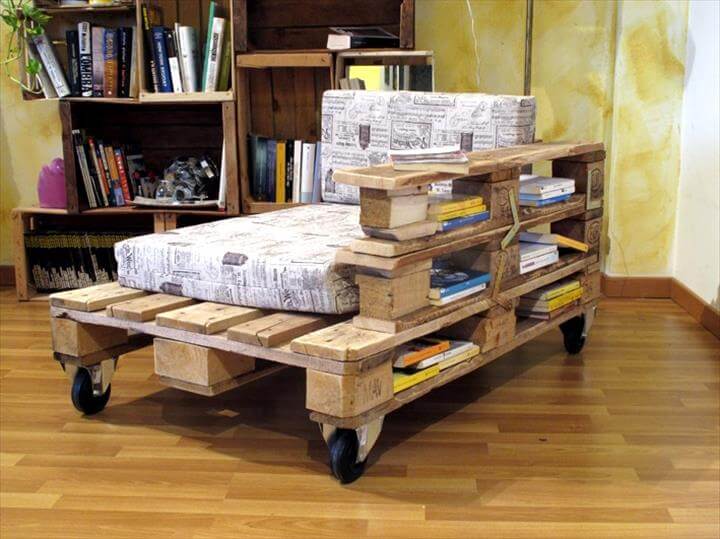 This pallet made lounger has been cost freely made from the pallets and that too with a few structure methods of stacking the pallets skids, slats and the chopped pieces to get various features done.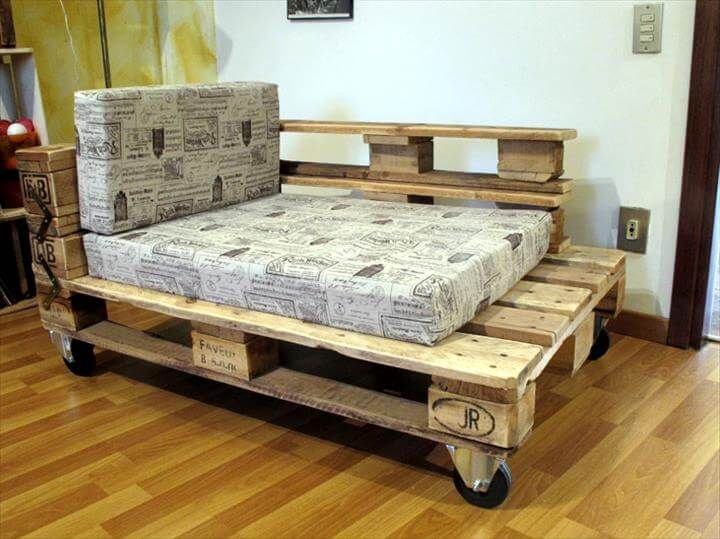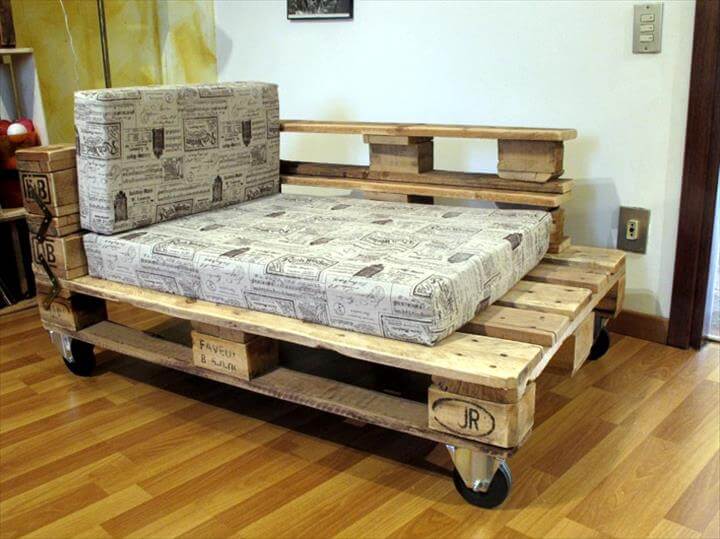 A full pallet skid has been turned into the lounger seat and the slats with build in pallet blocks form the armrest and the backrest of this stylish and functional seat to have fun in the living or lounge room.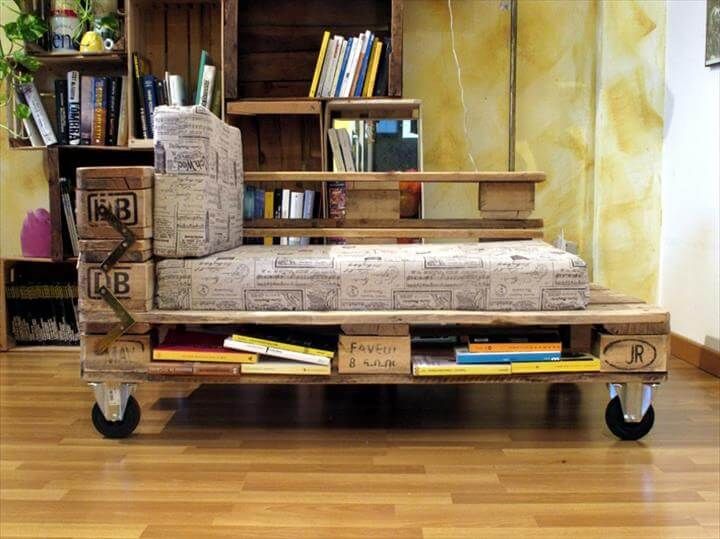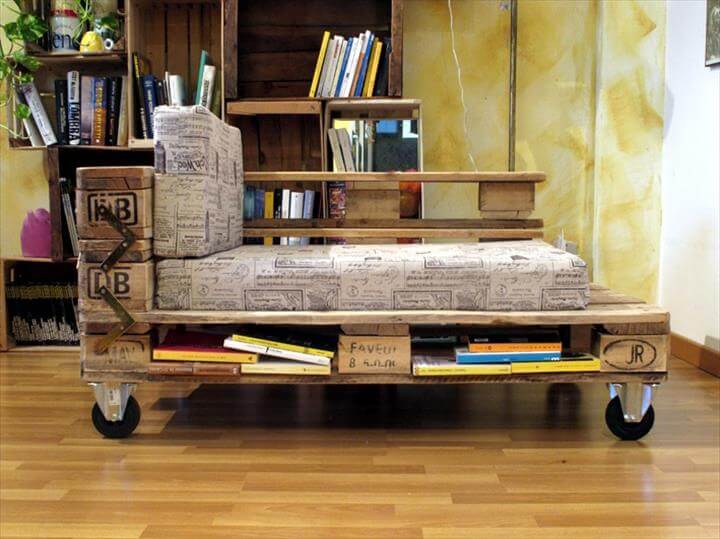 The adjustments of the pallets to shape up this amazing lounger gives to small storage cubes to hold your favorite books and magazines there so that you double the fun of relaxing with the reading.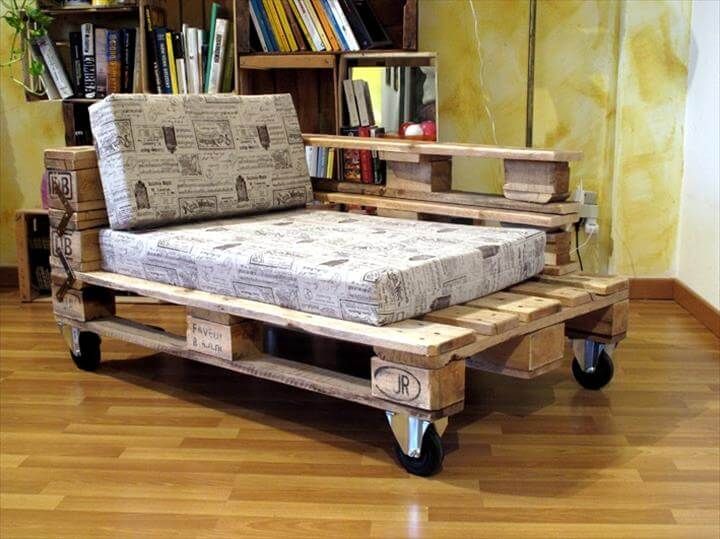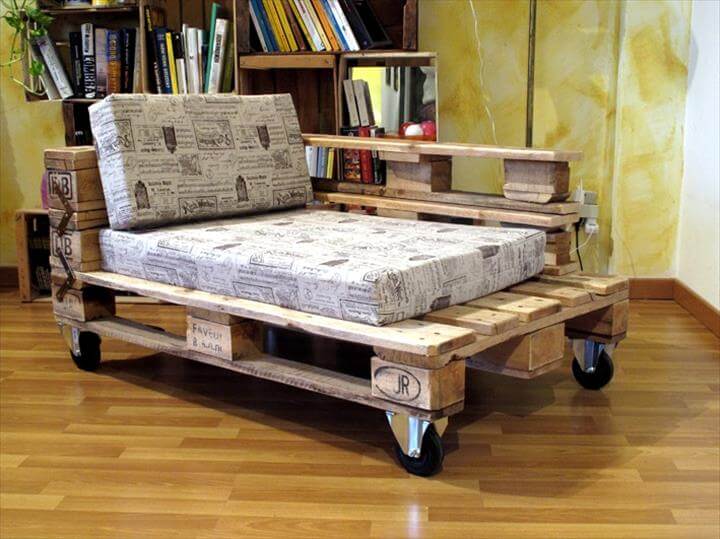 The printed mattress and the cushions and the caster wheels at the end make this lounge chair look really a stand out piece to boast in any of your spaces adding chic style statements to those areas as well.