A person who is sitting in the chair can wish to do many more things to please himself like he can like to drink something, can intend to read something and can even wish to release his hands totally for a super relaxed way of sitting! All you need is to put a mini table in sides of your chair or outdoor chaise lounge to handle well all these kinds of affairs!
While having pallets in hands, then getting some custom tables is not a major issue, take a look at this DIY pallet end or side table, a perfect model of table to hold your beverage mugs, the decorative pots, you mobile phones and also the books and journals! Dual tone wooden appearance raise the overall appeal of the table, paint would also be an awesome choice if are willing to have an all modern and distinctive colorful appearance of it!
Do clone this handmade pallet table and go for a more exciting sitting experience!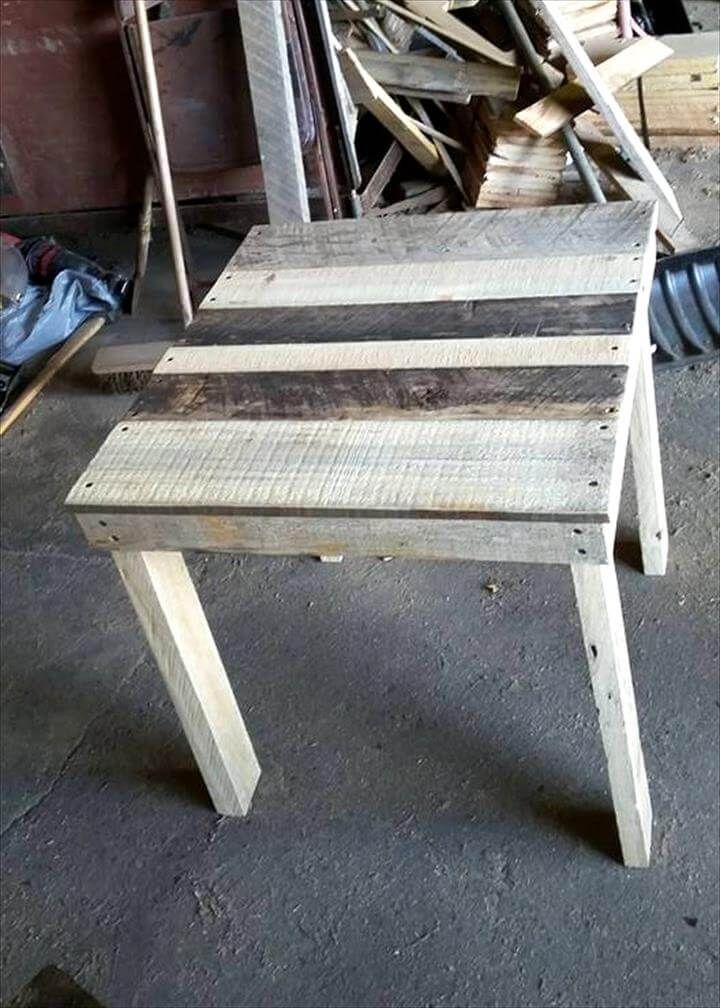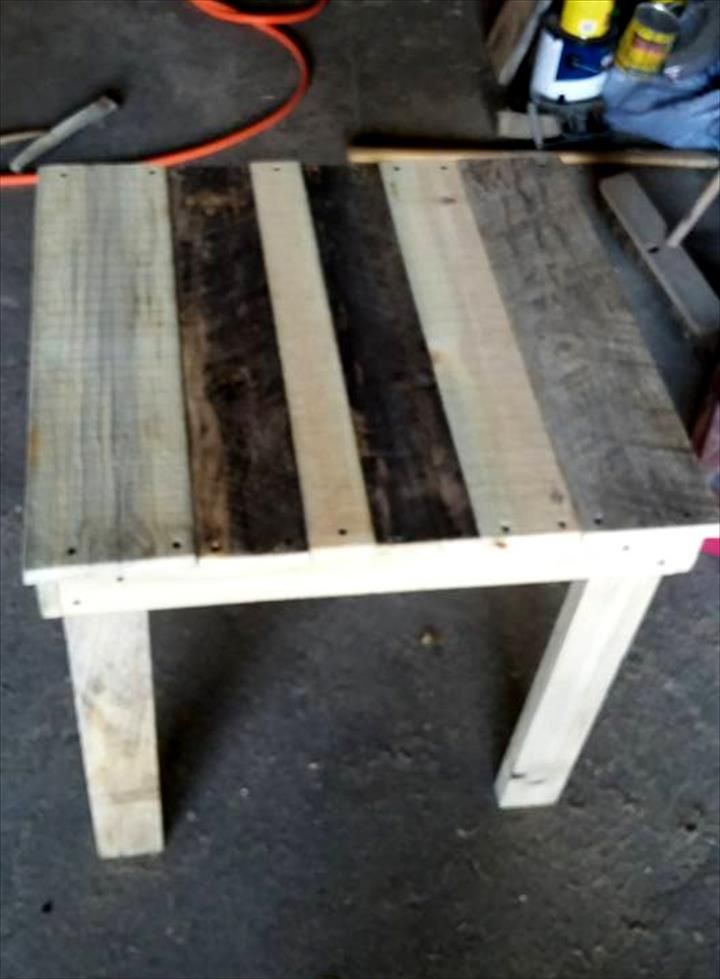 Made by Brittany Dahlvang