Outdoor summer fun and parties are mostly planned at outdoor garden, rooftops, terraces, and at poolside as these are the best ever venues to take pleasure in outdoor fun and gatherings! To handle a great gathering of people also demands for a grand sitting plans that can cause a heavy load on your wallet if your go with that of inflated market furniture prices! The best solution for it is to use the pallets in our opinion as they are super sturdy skids have only been build to handle a lot of weight!
If you not having a whole lot inspiration about how to turn the pallet into amusing sitting plans then you can get a lot of inspirations from this showcased collection of 104 DIY Unique pallet sofa ideas to organize your ground or higher level patios and even the rooftops and balconies for most comfortable sitting ever! No higher skill of carpentry or complicated joinery techniques are required here simple load the whole pallet up to get amazing L-shape, sectional, U-shape and multi-seater pallet sofas in no time!
These inspirations will also help you when you need some urgent occasional sitting space in last 30 minutes!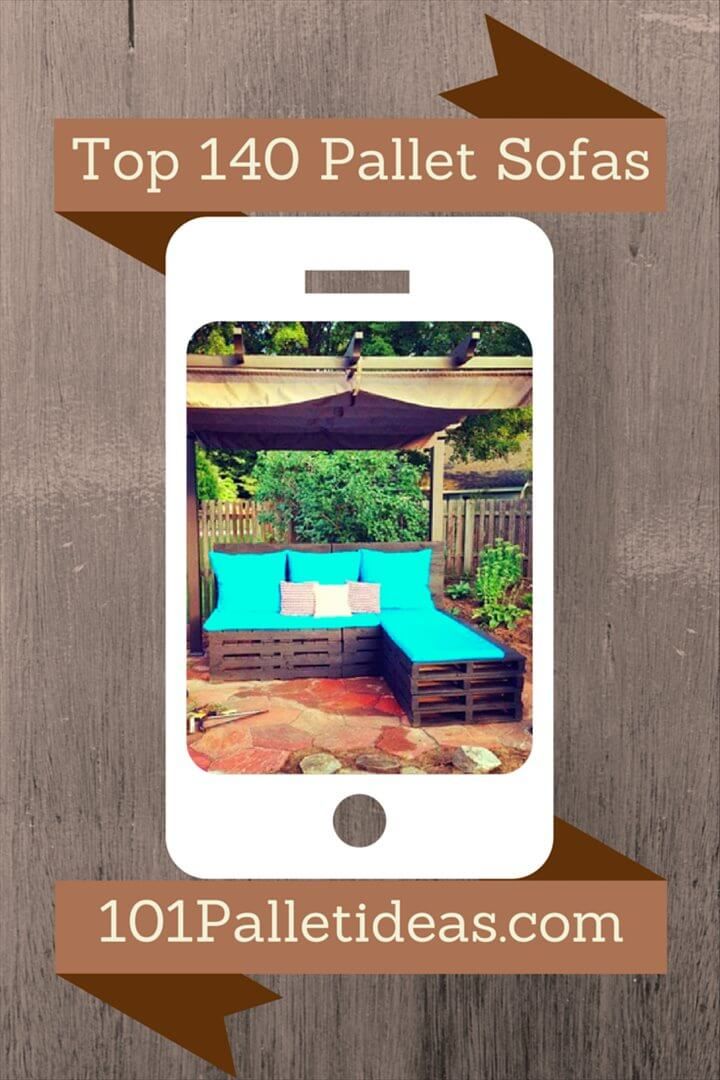 Source: