If you are worry about the picture pile of your memorable events and lovely ones in life, then get them out from that ugly location and give them an eye-catching and charming focus with this DIY pallet picture shelf. You can handle and control the whole manufacturing with your hands at home. To do more for better and electrifying impacts, get it varnished with some heavy duty solution like polyurethane.
Otherwise sand and stain it with hand for continuous smoothness and splinters free surface. The all you will do to attain this will be free of charge through home scrap and leftover material which is no longer in home use. This handcrafted and unique wooden delight has 26" inches of measured length and is about 12"inches in width and 4" inches in depth.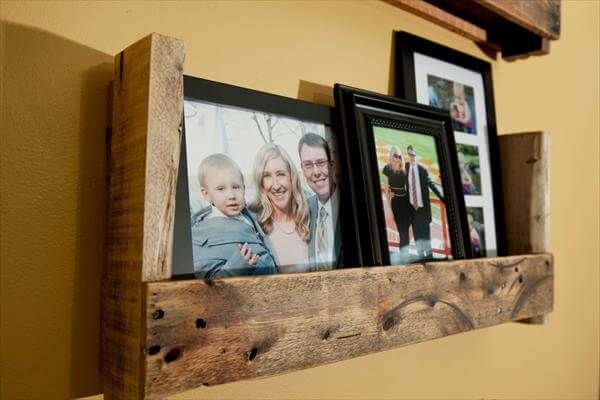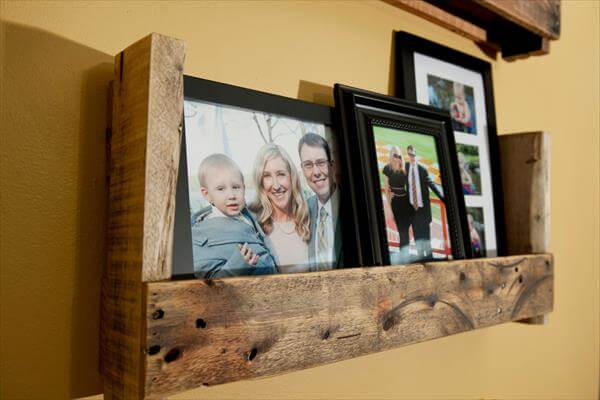 Get refreshed by looking your sweet memories at every morning on living room wall have prehistoric and aged wooden theme.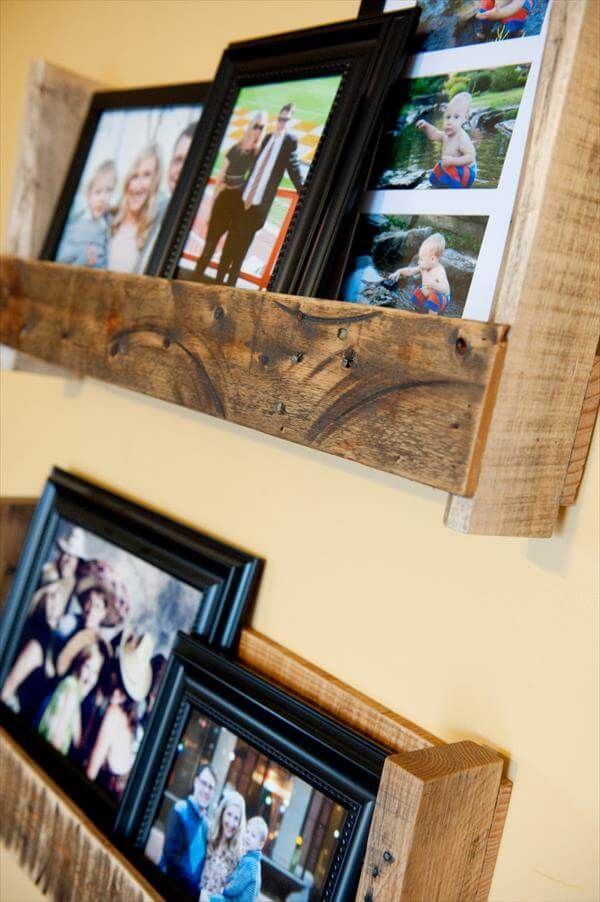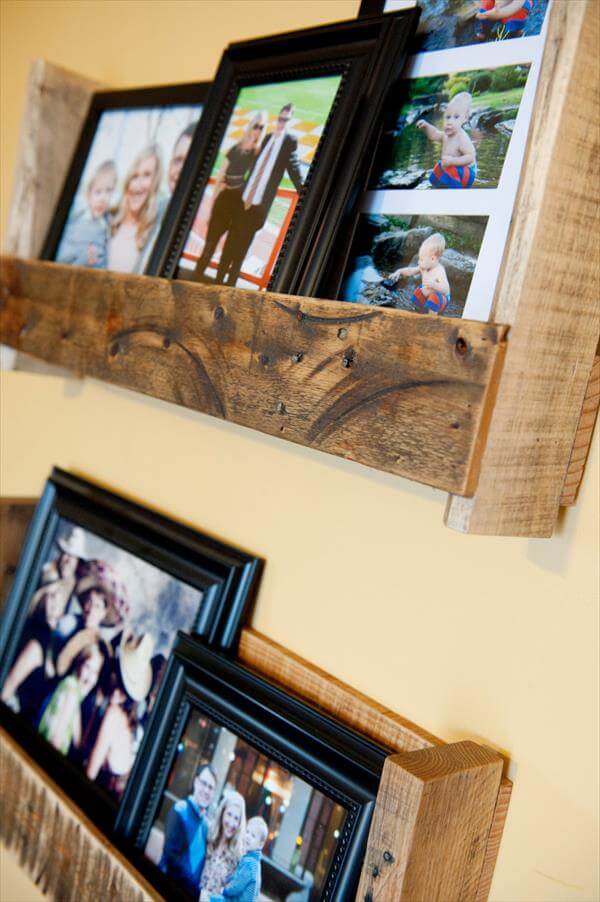 Idea is also on a budget for big impact and impressive wall art looks. The rustic nature can be transformed into colorful fashioned manner and layout with desired and personal choice of paint on it.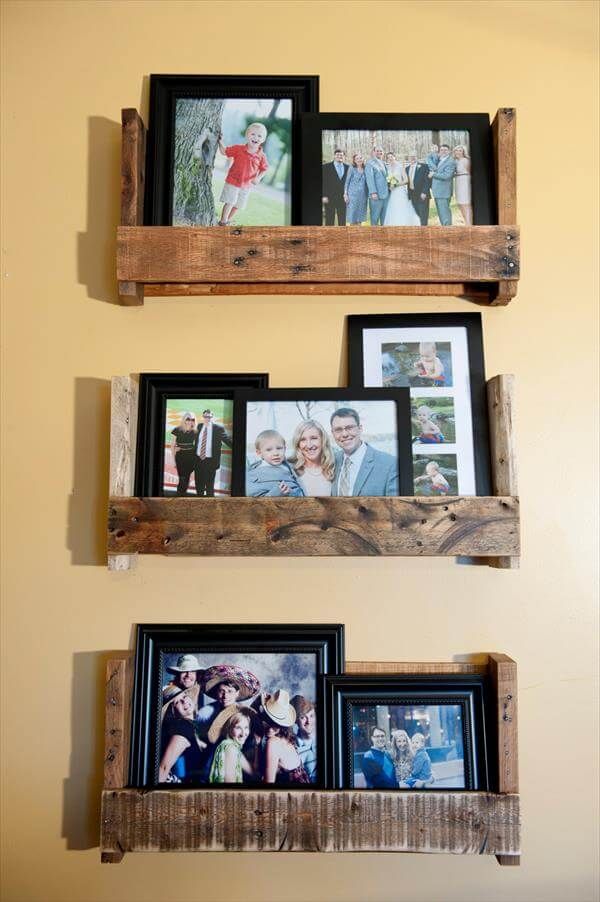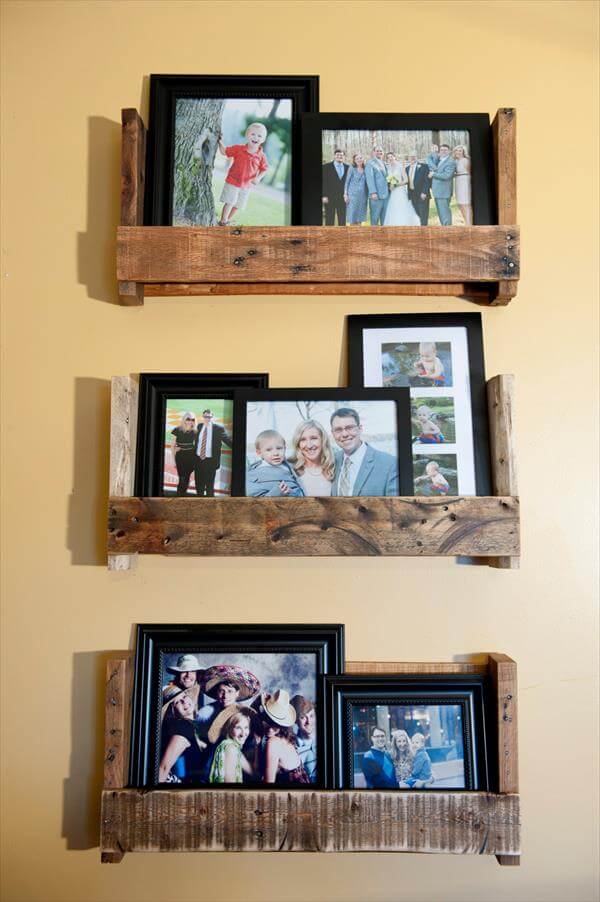 Submitted By: Dalton Owens