There are a lot of people who are obsessed with dogs. Many people in western countries consider keeping a dog as their pet because they believe dogs brings them luck. They take care of dogs as if it is a family member of their house and provide the proper food and stuff necessary for the dogs. As dogs need proper food to survive, they need a dog house as well and that can be given to them by having a pallet dog house for them. The pallet dog house is easy to make and they prevent the dogs from staying under the cold weather. If you're interested in making a dog house with other material then we've also published these dog house plans that can help to build a beautiful dog house.
If you don't want the dog to sleep beside you or you fear that it would disturb your sleep you should consider making or getting a pallet dog house. Pallet dog house is safe for the dogs because pallets are simply slabs of woods. It can be decorated with paint and different designs, but it should be wide from inside so that the dog doesn't feel suffocated in it.
Think of it as making your own wooden pallet house. You would want something big and wide where the air could go through and sunshine can come during the day, same goes for the dog house. Pallet dog houses are best for dogs because you don't have to spend a lot on it but get the clean pallets from somewhere and start working on it.
A pallet dog house saves the dog from the winter weather especially. They can reside in it the whole night and feel safe within your house. It is portable which can be moved anywhere. If you want you can keep the pallet dog house inside your house too and take care of the dog as well, but giving a dog its own house would be the best thing an owner can do for its dog.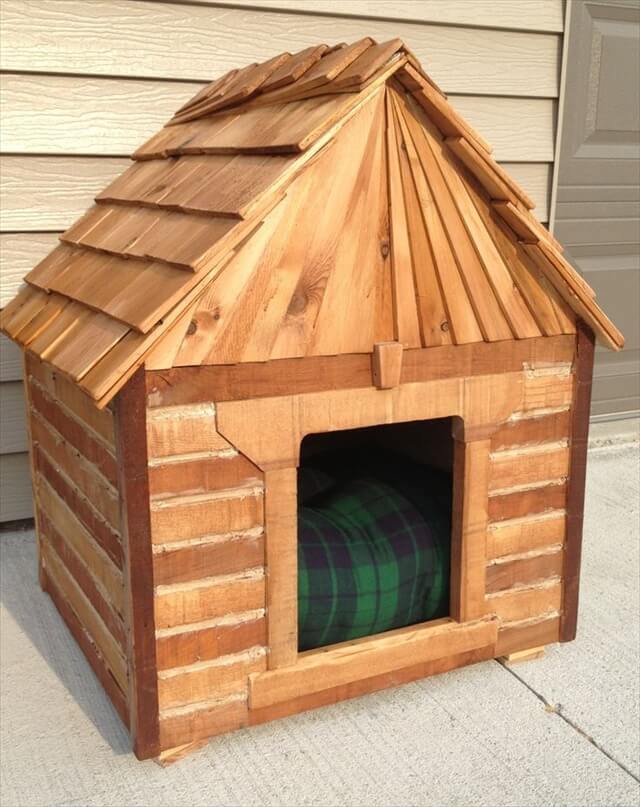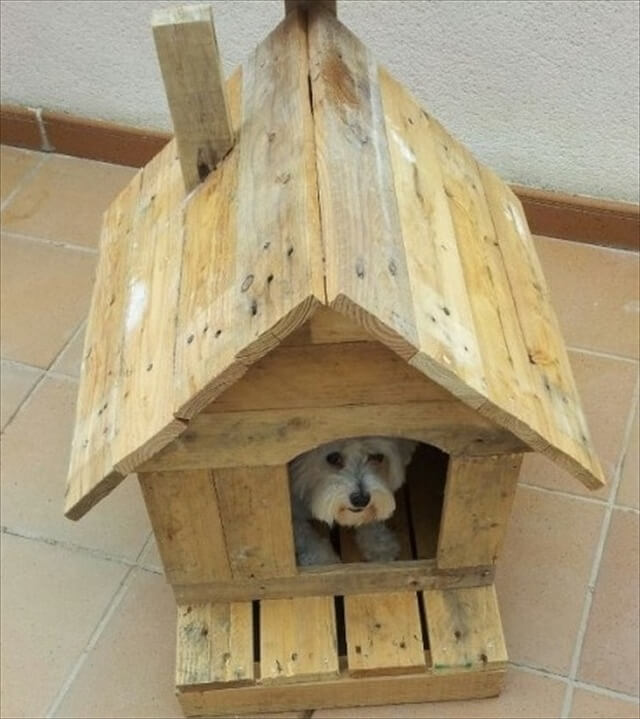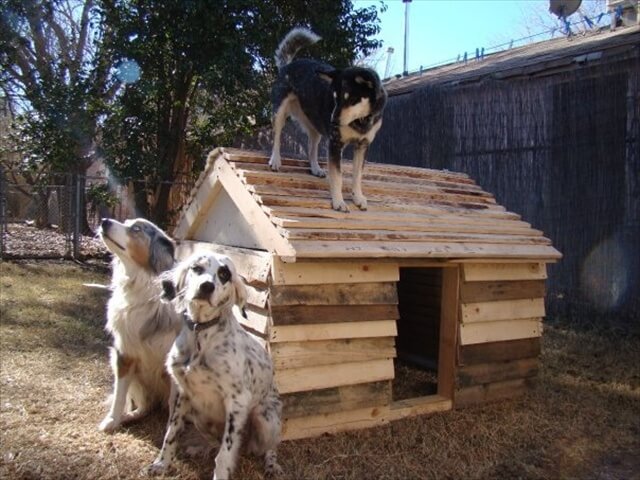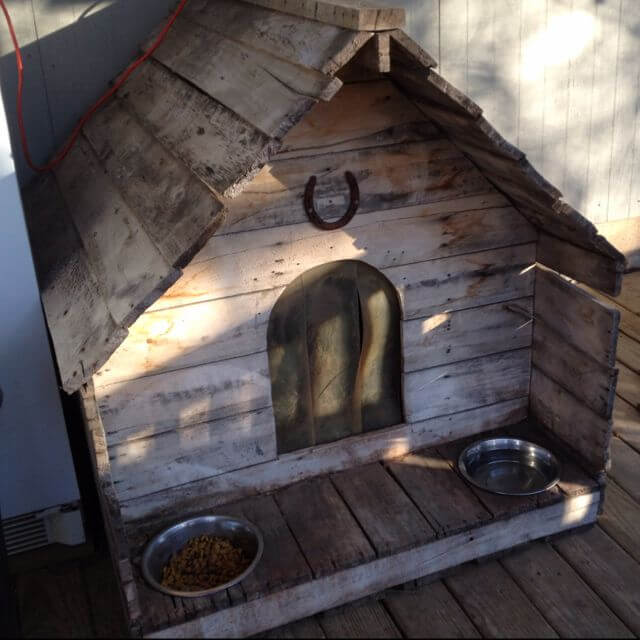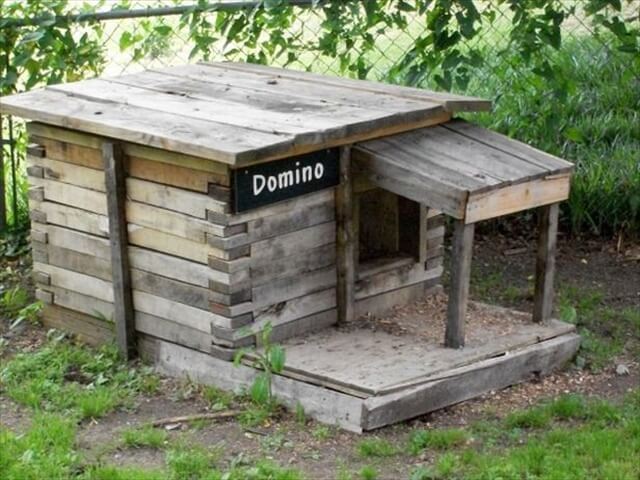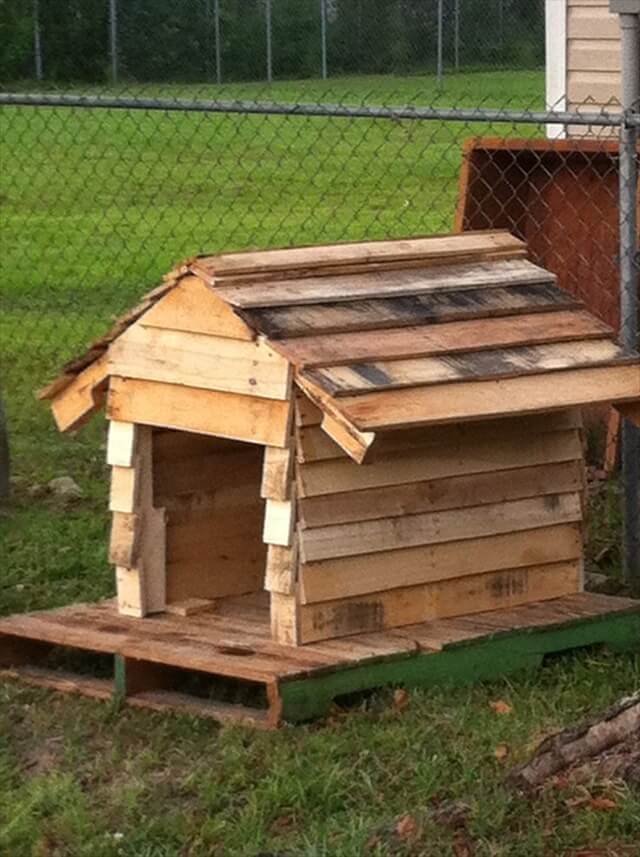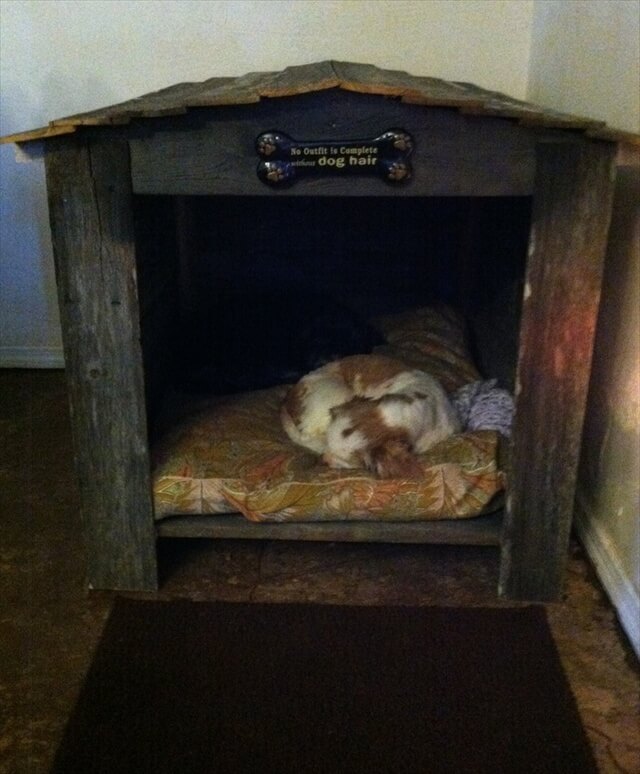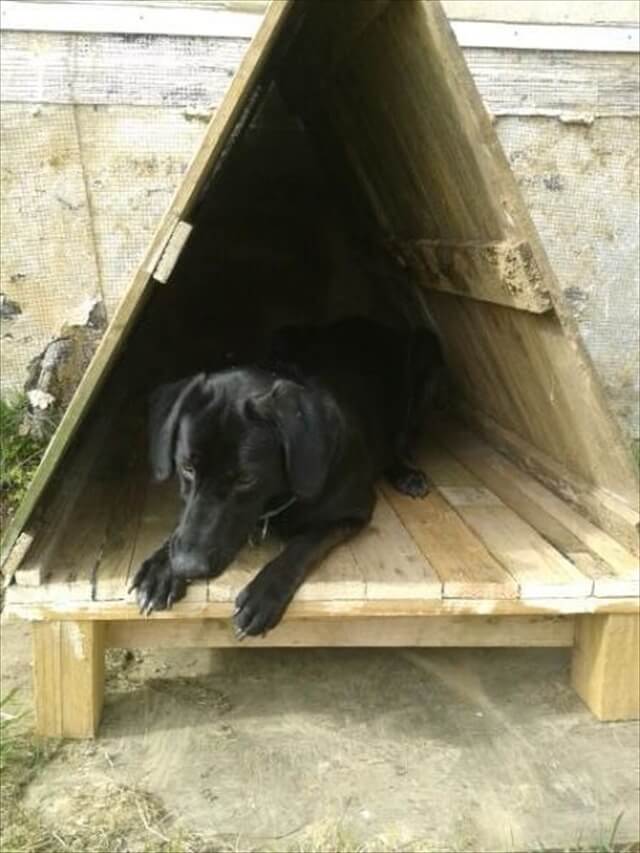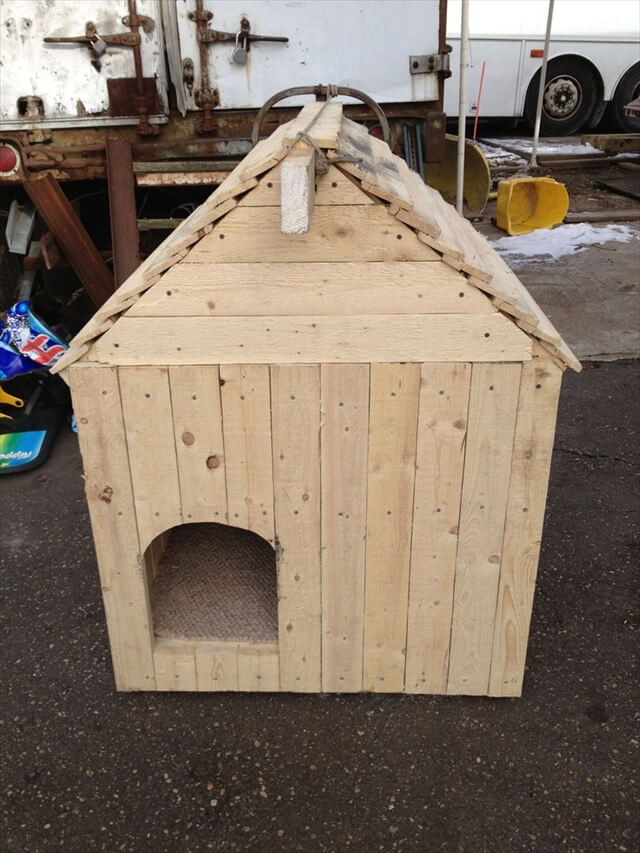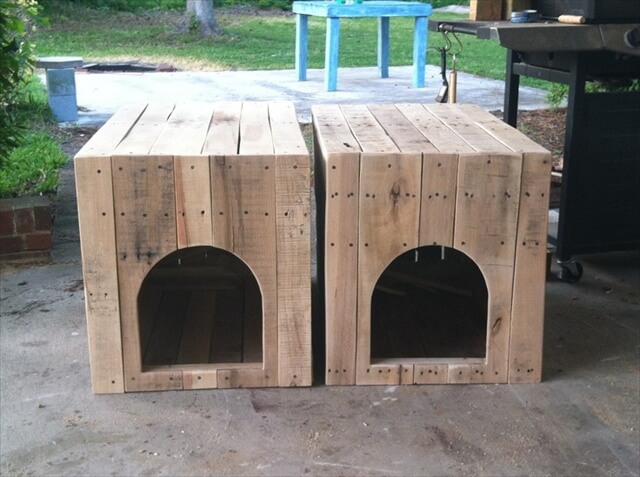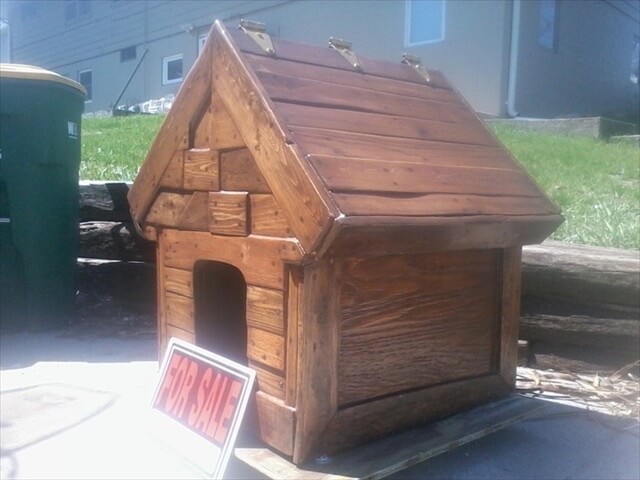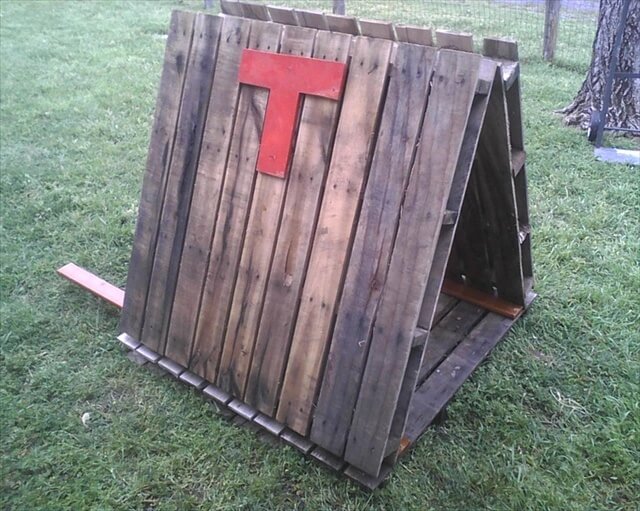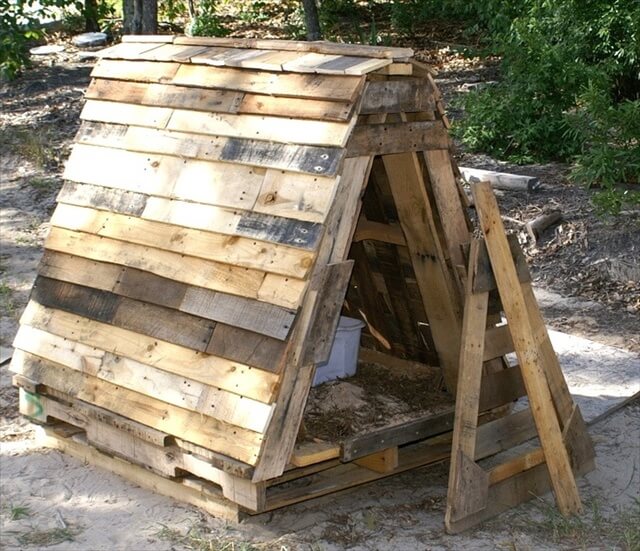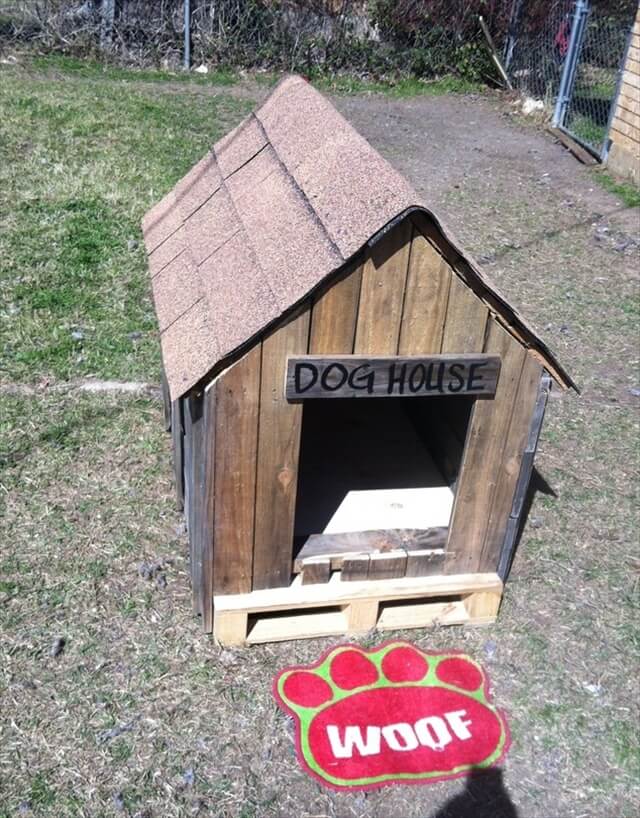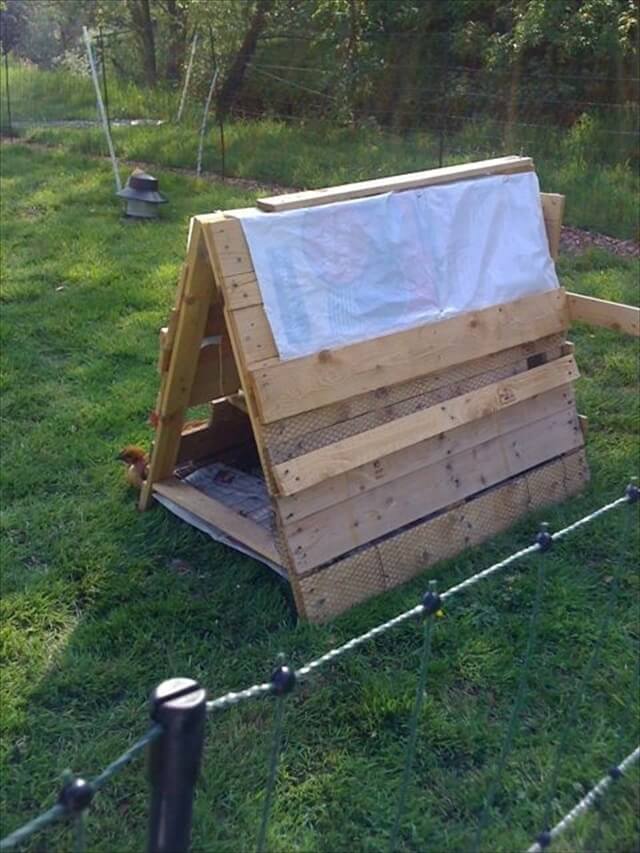 images source: pinterest