The outdoors of the house in most of today's house is usually small and compact as the problem of short space is universal for the growth of population. So you better think wisely and act smartly to furnish such outdoors so that you can make the most out of them when making it furnished with the seating items. And the recycled pallets can really help you in this purpose for being easy to work with, sturdy and cost free too.
And to give you some visual suggestions we have with us this DIY pallet patio seating furniture set boasting a sectional sofa in L shape and a coffee table in the center. The sofa reveals a very unique style and design with a hollow base and the coffee table flaunts many stacked layers of the pallet pieces to get the exact height. The white stain adds icing on the cake to make this sofa set look truly dazzling.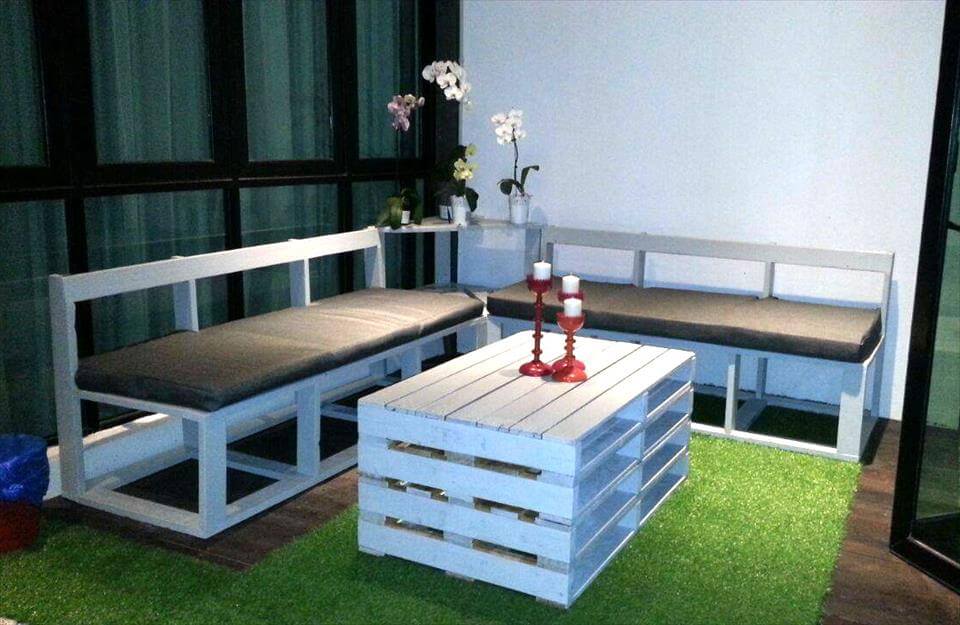 The outdoors are sometime tiny and compact but still you can make the most out them by spending some fun time there and this pallet patio furniture set with a sectional sofa and a coffee table would let you have comfort and stylish seat to enjoy the outdoors.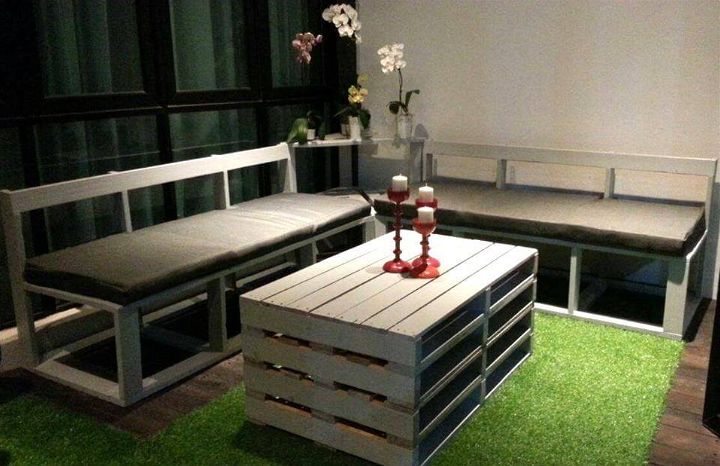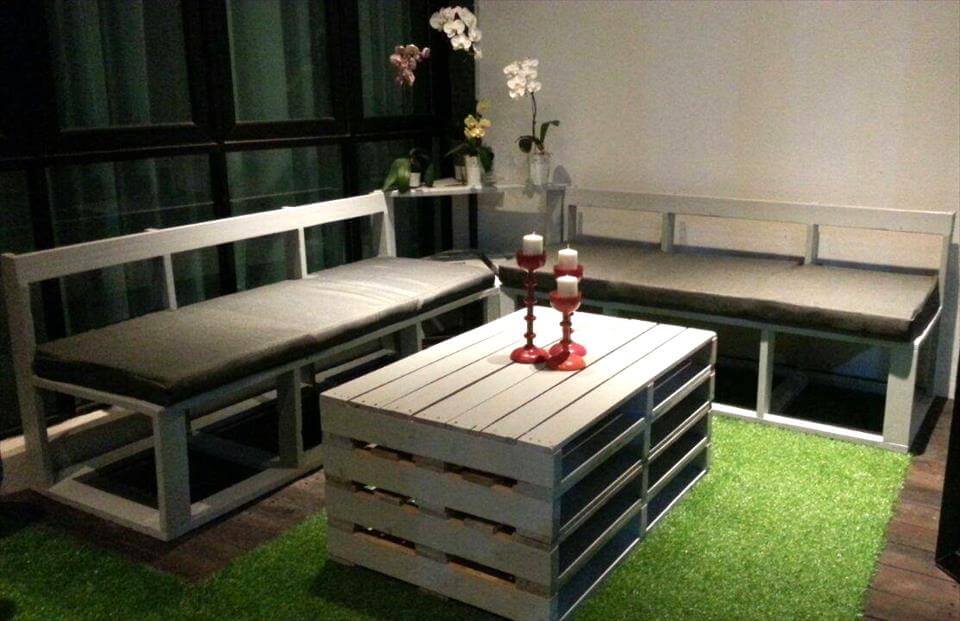 The pallets have been cut into the planks and slats which have been stacked together to form the stylish sofa while the single face skids have been layered to form a coffee table with adequate height.
Made by: Creative furniture site