The old of new pallet available from the woodwork companies can often be transformed into any furniture item for household with little planning and hard work. Not only the pallets are cost effective but can be easily cut into any shape and size of required length. Using the pallets to create a chair is not very daunting task and can be used for both indoor and outdoor sitting requirement.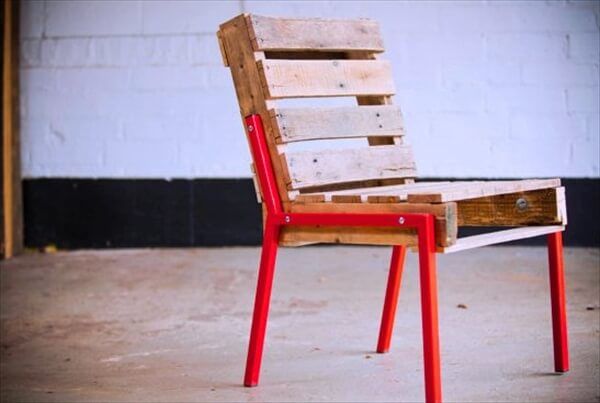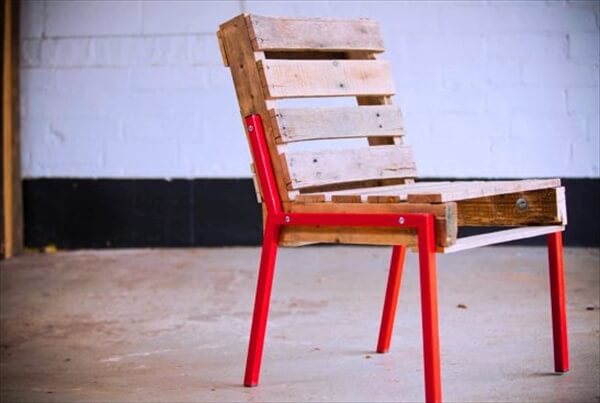 10 Steps to make a beautiful pallet chair from pallet furniture for your home.
Instructions are given below:
1 – After selecting the appropriate pallet for the chair project from a hard wood and ideal size of 48 by 40 inches, it is required to check them for large or loose knot or holes.
2 – The pallets are disassembled with hammer carefully avoiding maximum damage. The nails and fixture holes can be filled with the wood filler before giving the wood plank a new shape.
3 – The pallet boards are cut to the desired size to form the legs, sides and the backrest of chair.
4 – The boards are them made plane with power planer to smooth the surface.
5 – The cut pallets are then assembled together into a chair frame with applying the wooden glue liberally and fitted tightly with a rubber mallet.
6 – The clamps and nails are used to draw all the pieces together.
7 – The chair is then nailed where required for more durability and effective support.
8 – The slats can be placed in any shape according to the design and shape preferences.
9 – The entire pallet chair is again sanded for smooth and soft finish.
10 – The desired paint, stain or clear finish will give the chair an entirely new look.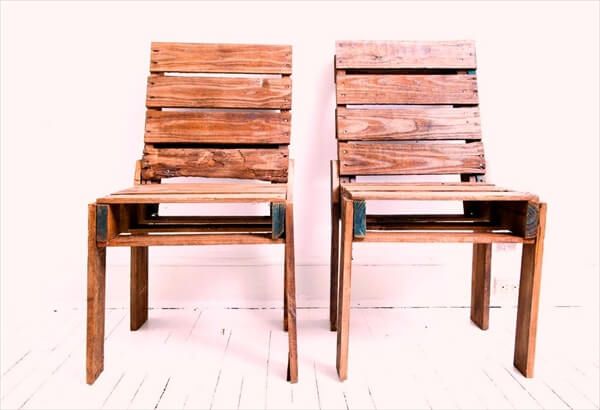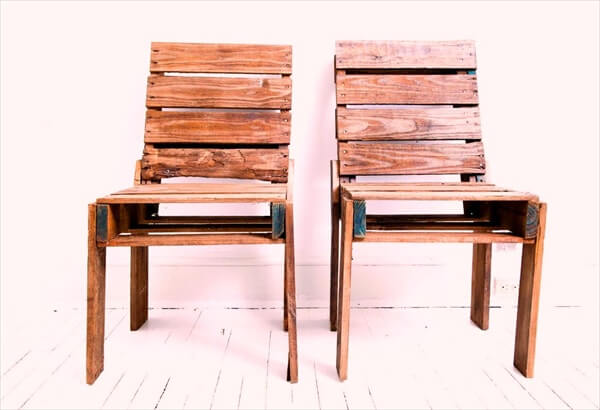 How to Build Pallet Chairs. DIY – Pallet Chair Plans.