There is a huge variety of labels to choose from when it comes to plumbing brands. Because of this, you want to narrow down your search so you can concentrate on the best ones. Choosing products from a top brand ensures good quality and usually means more bang for your buck. Plumbing can be expensive so you want to ensure the parts and fixtures used will last you a long time so you don't need repairs carried out anytime soon. Good parts and fixtures will give you peace of mind and give your home more functionality and a higher quality build.
Many will recommend US and Canada based brands as their manufacturers know the local plumbing codes and fixtures are made in accordance with this. This makes it easier to use in your home and prevents having to deal with any returns.

1. Moen
Moen fixtures can be found at most improvement stores. They are a big reason for the high standards that have been set in the plumbing world. They have over 25 years of experience in the market and are recommended by most professional plumbers due to their products that last a lifetime.
Moen creates a lot of their fixtures using special technology. This technology is used on kitchen faucets which prevent stains and scratches and anti-microbial protection, resulting in a very unlikely chance that you will need to replace it and a brand new look as well that will last a lifetime. The technology even prevents fingerprints and water marks. Most of their faucets are also available with hands-free tech. Their touchless sensors are quick and precise which makes it a lot more convenient and easier to use.
Moen are focused on design and aesthetics and their marketing efforts are concentrated on their faucets. This makes them a fairly niche brand. They do offer other products however, it's their faucet line that makes them shine. They provide three different types of sprays for their faucets; these are power clean which provides a great cleaning, boosted stream and boosted spray.
Some of Moen's faucets will contain handmade elements and they are constantly innovating and re-designing to ensure they are up to date with cutting edge technology.
2. Delta
Delta also offers its own technology for their faucets. This technology ensures that the finish remains perfect for years. Their technology is able to prevent scratching, tarnishing and discoloration, and they are even able to prevent odors and stains.
Delta's technologies also make them capable of saving water. This happens as many of their faucets are triggered when the user is facing the sink, leading to less water wastage. Delta is a leading innovator as well when it comes to fixtures and accessories. They offer great warranties and use high-quality materials. If you need to know more about how to choose tankless water heater, you will need to search up the different options available. Your needs and requirements should be your focus when it comes to choosing plumbing fixtures so find a suitable brand that fits your criteria. Even if a brand is well known don't be too hasty, do your research as you always have more than one option.
3. Kohler
Kohler is one of the oldest and largest companies in the plumbing industry, founded in 1873. Known for their high-quality products, they aren't the cheapest on the market. Most would agree that the investment is worth it due to the longevity and durability of Kohler's products. Most of the manufacturing happens in the United States although some occur overseas like in China, Mexico, and India. The increase of manufacturing outside the US has yet to have an impact on the quality of their products but this remains to be seen. Kohler offers a one year warranty on all of its products.
Kohler offers a wide range of products with their most popular item being faucets. There are various designs available including those with touchless features. The style of their products ranges from traditional to contemporary and even a combination of the two should you choose.
Kohler concentrates on creating durable and functional faucets as opposed to the aesthetic, although they do still offer a variety of finishes and designs. Their faucets are fairly sturdy and prevent common issues like discoloration or tarnishing.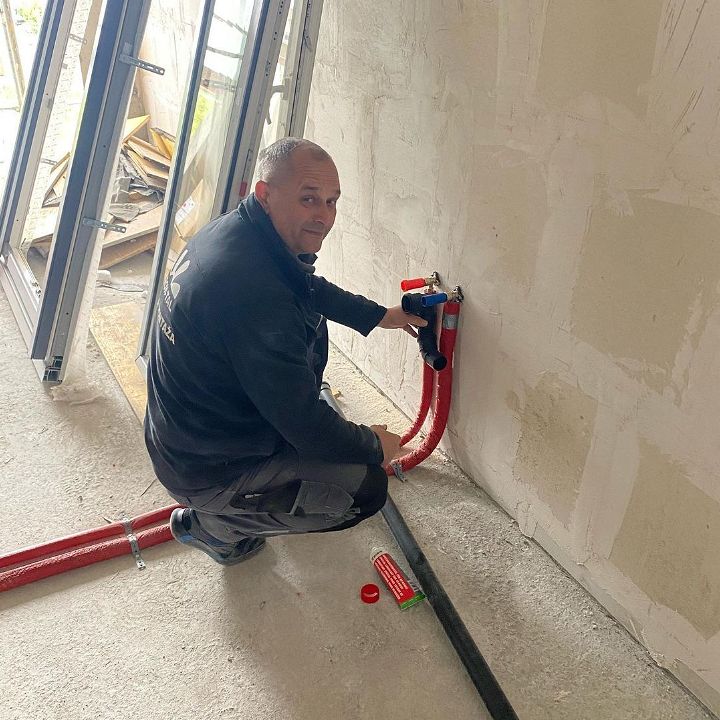 4. American Standard
American Standard was formed in 2008 when American Standard Americas, Crane Plumbing and Eljer formed together to become one brand. Its history does actually date back to around 1875 so they have been around for a pretty long time and are known as a well-established and respected company.
American Standard contrary to its name does not actually manufacture its products in the US. The products are however designed in the States which should give you peace of mind regarding their fixtures and accessories fitting local plumbing codes and regulations.
It seems that there is a general consensus that American Standard products that are installed by a professional are much more favored than DIY jobs. This is something to keep in mind if you are planning on going down the DIY route. They offer good warranties; for example, cartridges have lifetime warranties as do finishes and mechanical parts.
American Standard offers a diverse range of products. They even offer self-cleaning toilets. Their toilet line offers a flushing system that is fairly quiet and will also clean waste in one wash. The toilets as a whole are pretty easy to maintain too. They offer an ever clean surface which is great to help prevent the growth of bacteria and germs. Their toilets are configured to fit best in your bathroom and prevent the annoying space between the bowl and tank which usually collects dust and dirt.
American Standard's products are on the cheaper side in comparison to the brands mentioned above. The price of their products does sometimes mean that the quality is a little lower, although they are a beloved brand by many.
When it comes to your plumbing necessities, take into account your budget, needs, and requirements. There are a variety of different factors to take into consideration. Do your research thoroughly to ensure you receive the best bang for your buck.