There are thousands of incredible ideas on the internet when it comes to build a pallet coffee table of your own at your home. On this DIY department we show you some really inspirational pallet work to let you achieve not only your desired coffee table piece in unique style but on cost free rates too as the pallets come totally free as a furniture material from your surroundings.
And to have a stand out kind of coffee table sample we have this DIY pallet coffee table with flag top which us having much to reveal to you with its impressive features. First of all the coffee table boasts a low build design with the short legs , then a gorgeously fag painted top and last but not the least the lift able top to let you store some of your knick knack there. The remaining section of the coffee table has been stained in brown shade which really compliments the overall stylish attire.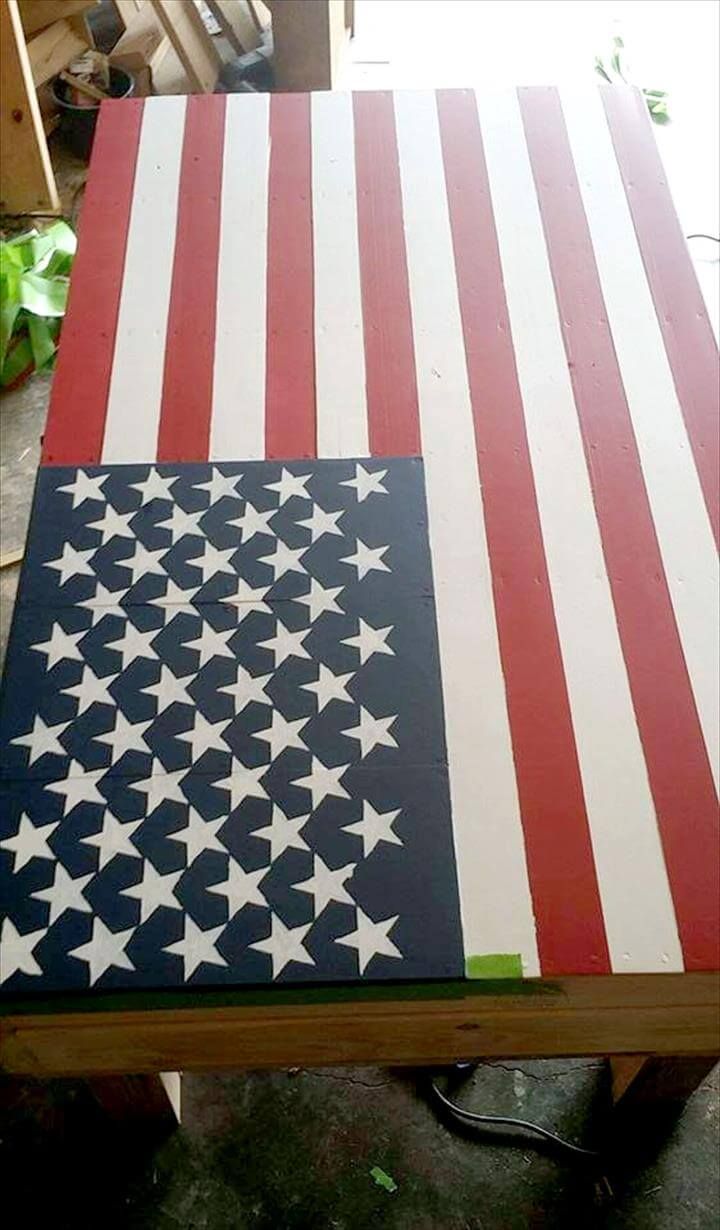 There is like an unending variety of the coffee tables in the shape and design and this one is a new addition as it comes with a flag painted top making it look really a stand out piece for the living room decor.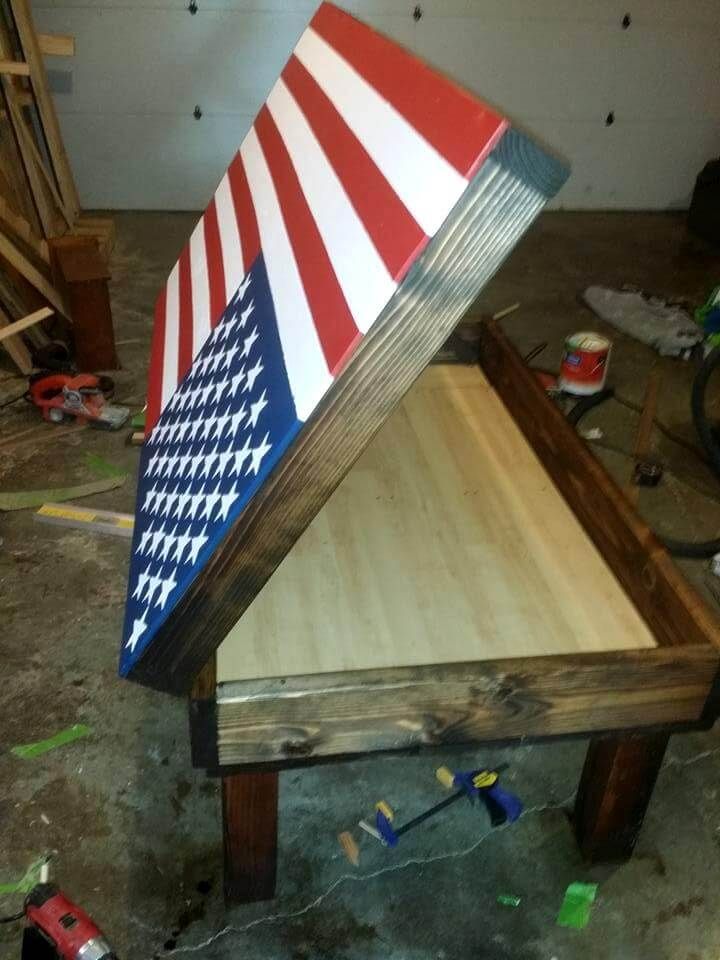 The table top is not only unique for being painted with a flag image but can also be lifted up and thus adding more wonder and smartness to the coffee table structure as you can store many things in it.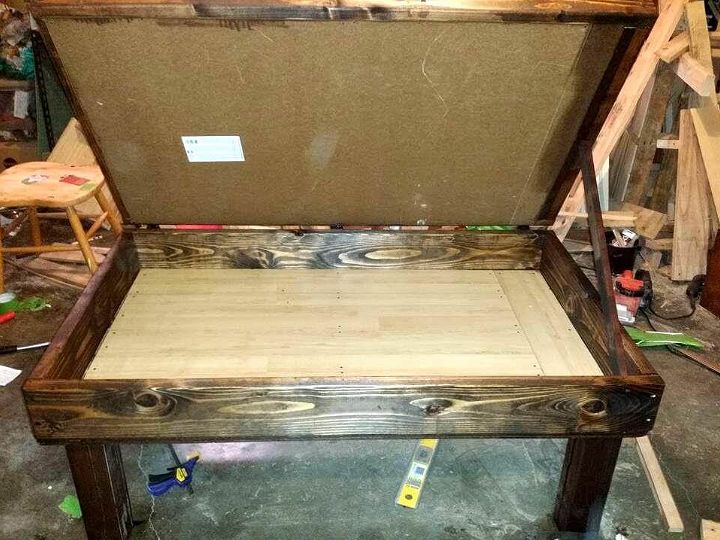 The top has been supported with a wooden piece of slat which would let the to suspend when it is opened for the purpose of storing something in it or taking out from it and the light brown stain at the legs make it look more an alluring piece.
Made by: Tim Thompson