In living room, there are always different types of table that play significant role for all amazingly functional behavior of living room! We use tables in living room for both personal and decorative purposes and end tables can do both types of jobs! If you are willing to gain some stylish wooden end tables to boost up the performance and appeal of your living room ambiance then this DIY round top pallet end tables would be a most wise and cautious choice here!
This sleek pair of wooden mini tables is handcrafted and here only single pallet lengths have been integrated to install these art style pieces of mini tables! Precise wood cutting tools have been hired to gain the perfect round tops and round lower shelves, build the random boards with pallet slats and then cut the round shapes out of them!
Install 3 legs each on a 120 degree angle from each other and install the lower shelves to get these tables ready for services! Plan a nice finish to protect the wooden grains more and also for crystal clear enchanting tone of wood!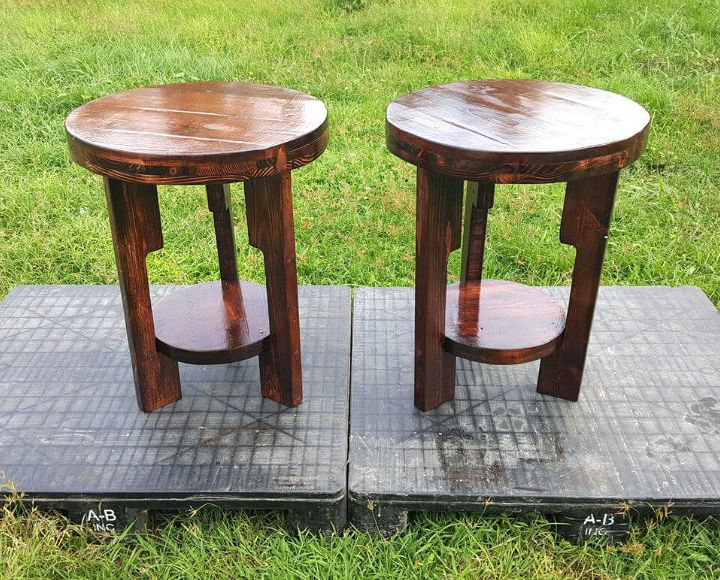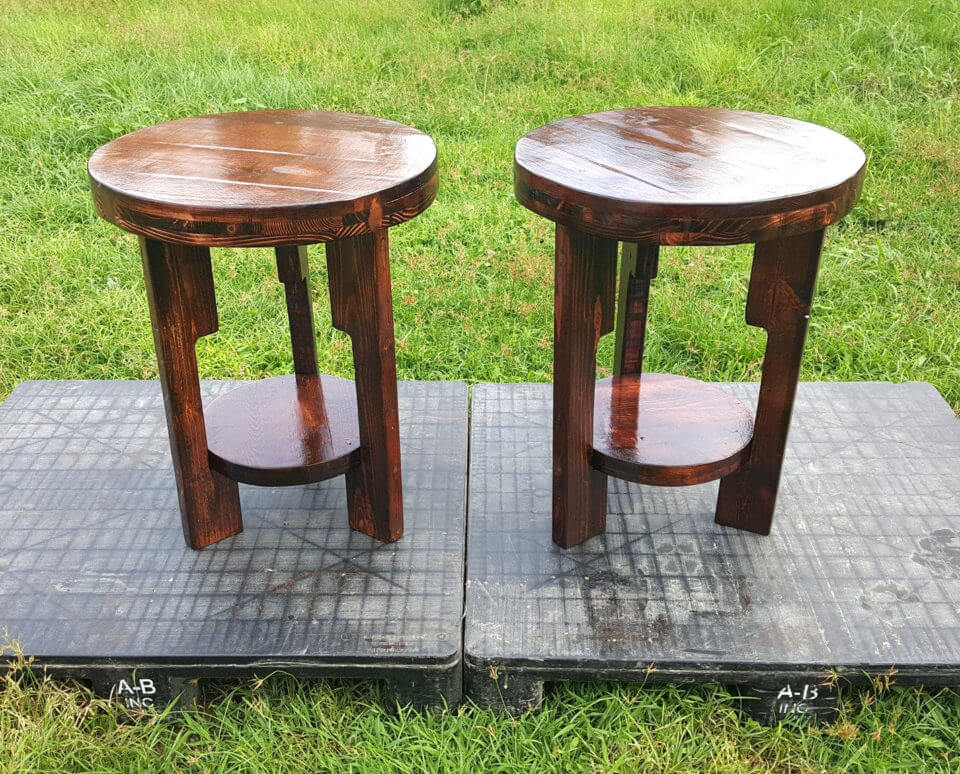 Distinguished spark on the wooden surfaces have been brought by using custom final coats depending on the nature of pallet wood! Semi gloss poly treatment and finishing with epoxy resins would be recommended options for crystal clear nature of wood pallet!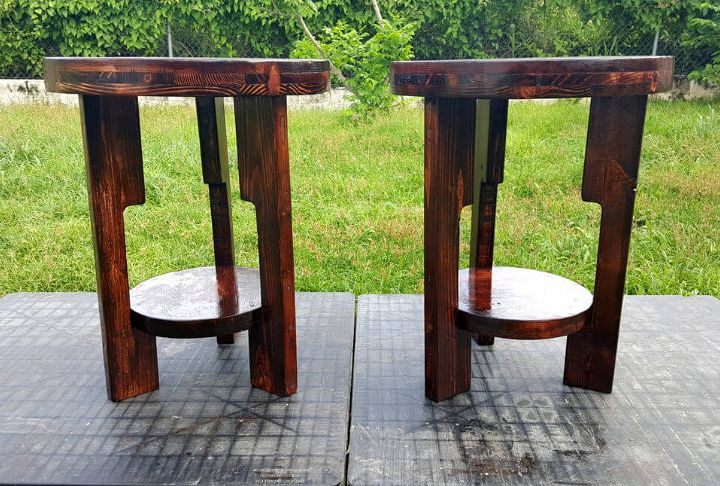 Just like the round top, same round shelf has been installed to very bottom part so these end tables would be all amazing to store extra of your items!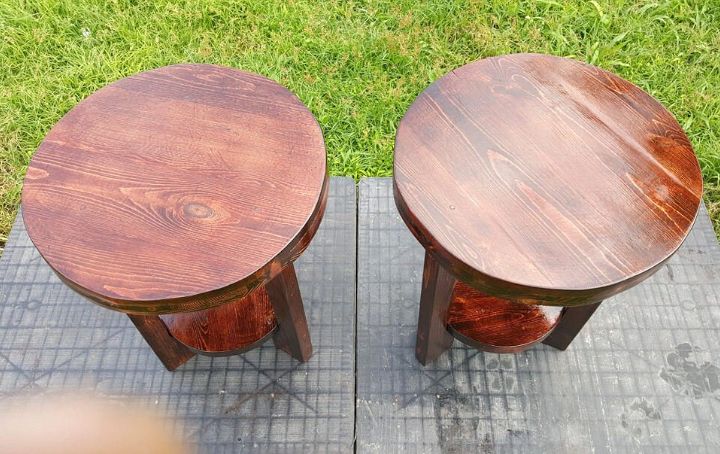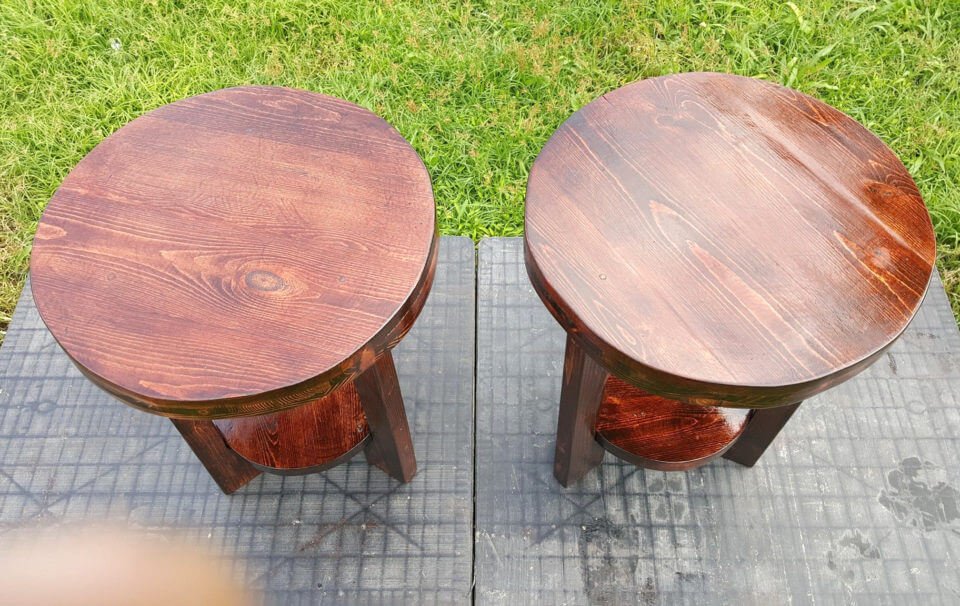 Round top and tree sturdy legs make this pair of end tables rare and one-of-a-kind and a glass top finish can provide the modern furniture elegance to these hand-built wooden end tables!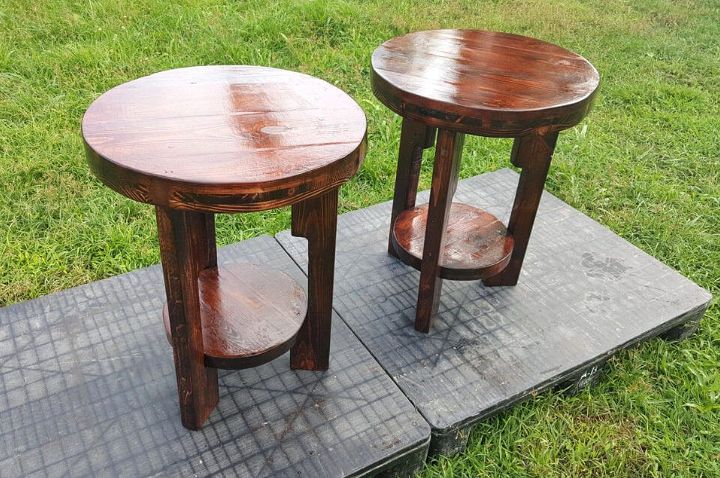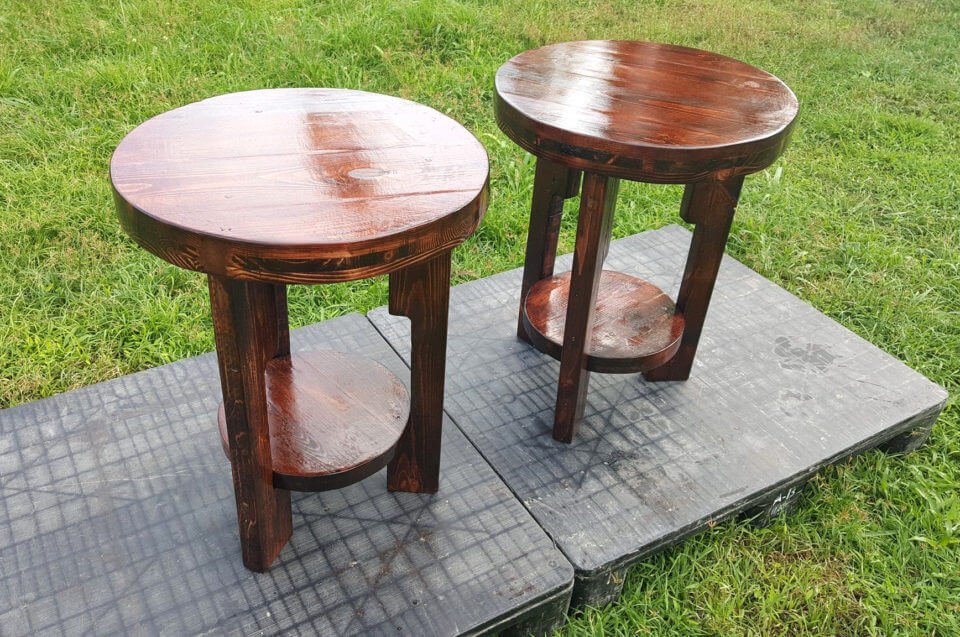 Each of these round end tables can be set as an accent table to each side of a living room couch or sofa and can even serve better for your outdoor sitting plans!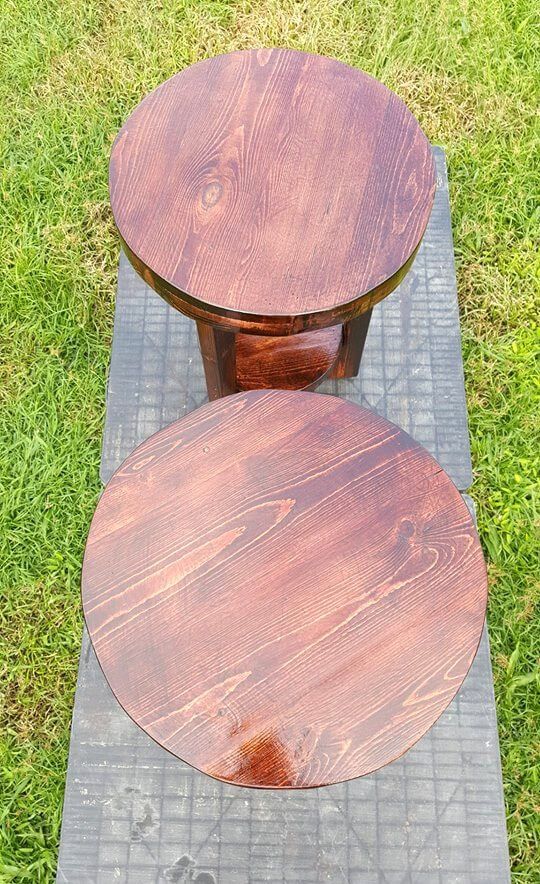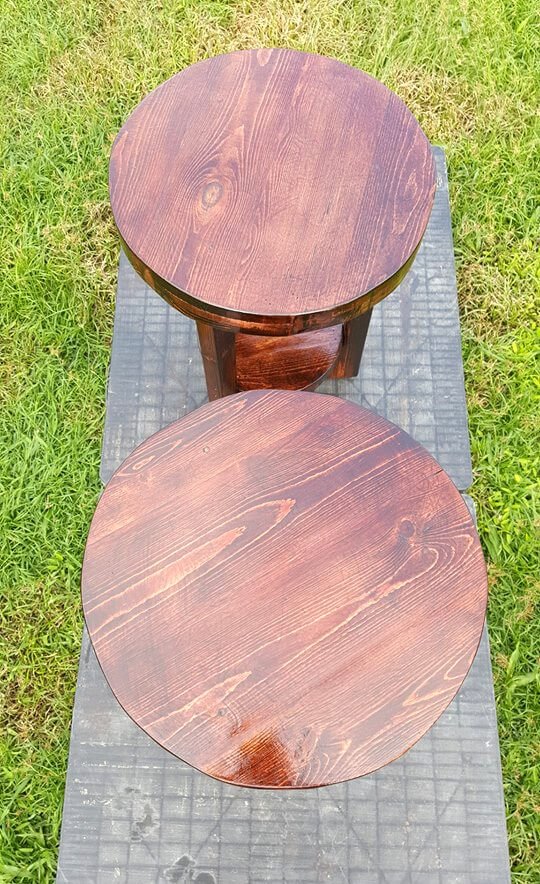 Use the perfect apparatus and tools to cut the wood in round shape as it is only difficult step here in the entire construction work!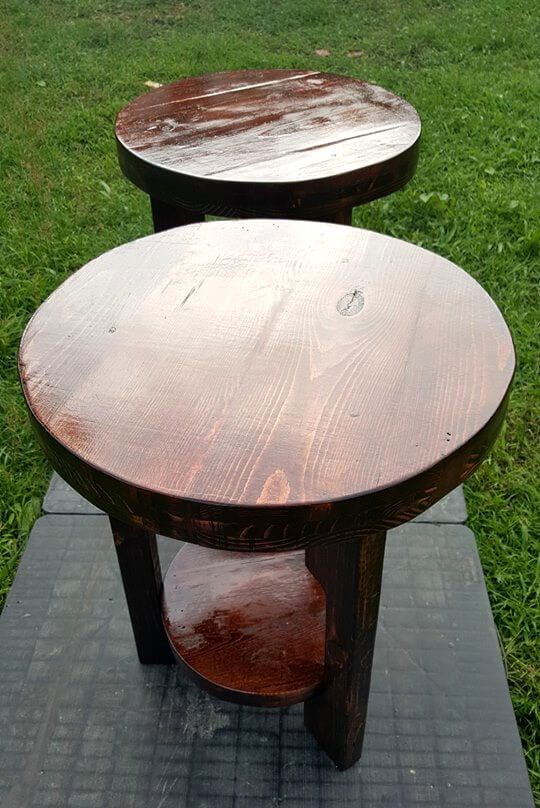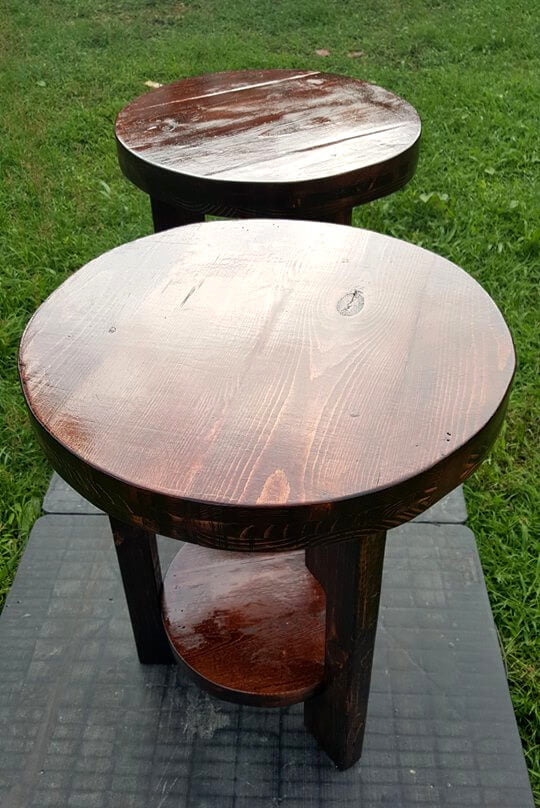 Using as side table and as mini coffee table would also be two recommended functional roles of these hand-built wooden tables so you have the free hand to decide them for either purpose!
Made by: Guam's Pallet Gal & Guy