Some of the people will think that it could be a pallet island table for picnic and kitchen free time space to enjoy. But it does not mean a place, it is really a table to fill the empty space in your kitchen and help you handle different types of materials on its different shelves.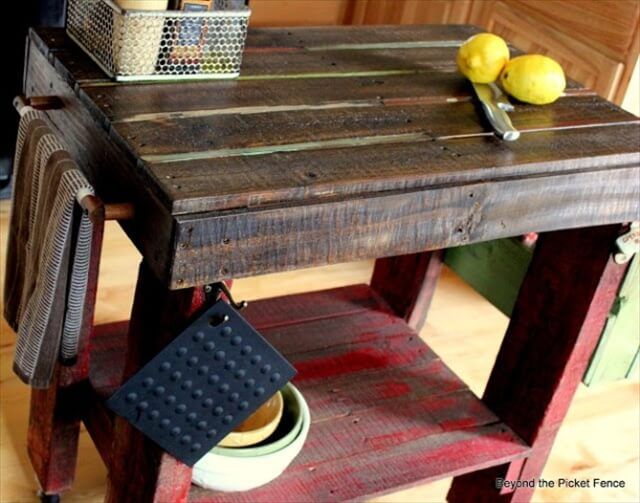 If there are some pallet woods in your home, then you can also make this pallet island table in the shape of table. This pallet table can be placed in the kitchen or any other place which you feel suitable.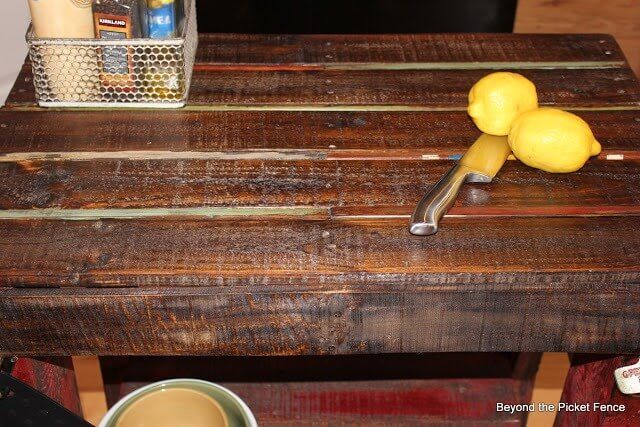 On the surface of the pallet table, you can place different kinds of objects and can add two other portions under it. In the middle portion of the pallet table, you can place less important objects like bowls or other things like this. In the lowest portion, you can place such objects, which are used rarely.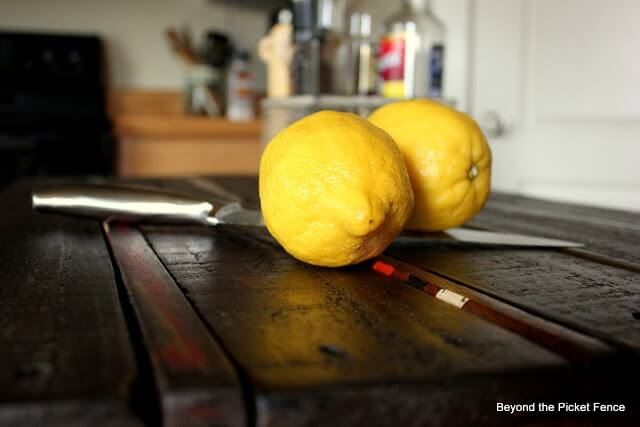 The pallet table or island can be painted in any bright color or use different colors on different portions of the table. If you like, then you can fix hooks on the front side to hang some little things like spoons so that these objects cannot be rolled here and there.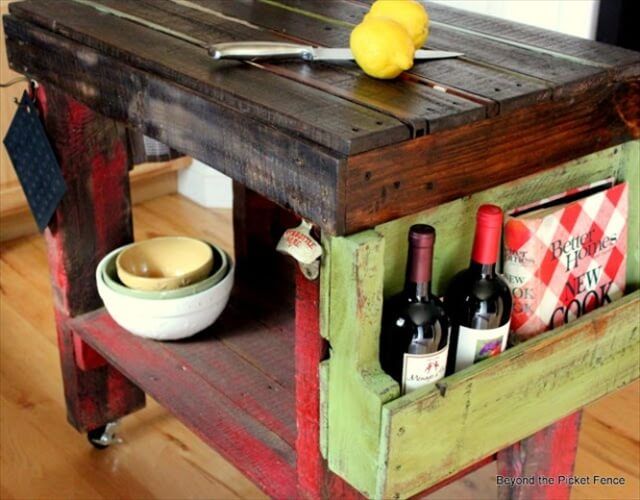 On the one side of the table, you can add other pallet shelves to place the wine bottles or same objects, which you feel necessary and want protection for them. You can also place books in the pallet wine bottle shelves.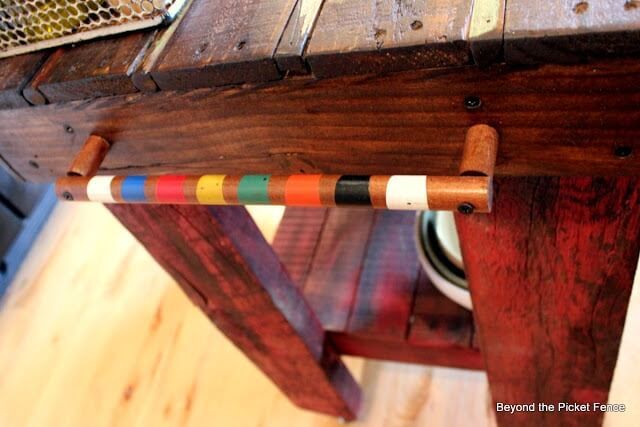 On the other side, you can make hanger to hang the towels over there, which is necessary for washing and wiping hands during kitchen work. You can also add metal wheels under all four legs, which enable them to move where you want. This pallet island has multipurpose use in the house by handling a lot of things, which were rolling in your homes.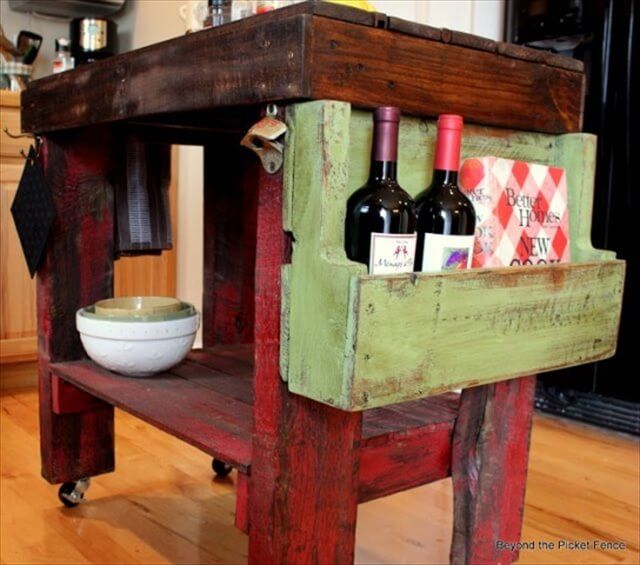 Images source