We all love to go somewhere peaceful in our vacations and the best place could be a farmhouse. If you have a farmhouse, then you should visit their at least once in six months because you would really feel peaceful and joyful. Every time I visit my farmhouse, I redecorate it so that I can enjoy a different view of it. This time I decided to make something out of pallets and the first thing which struck my mind was a breakfast table in the deck of my kitchen. Outdoor breakfast is the perfect thing to do when you are on your farmhouse.
I decided to make a table and stools out of pallets which won't consume much space but I will have a perfect size table for breakfast. I took the pallet and attached four legs of pallets on the bottom by drilling them together. I painted the legs of rough green color so that it looks natural and edgy. The table looks awesome with two little stools. I am going to make stools out of pallets because it does not consume much time. I love my new table for the breakfast and the next time I come to my farmhouse I would be building something else for my farmhouse.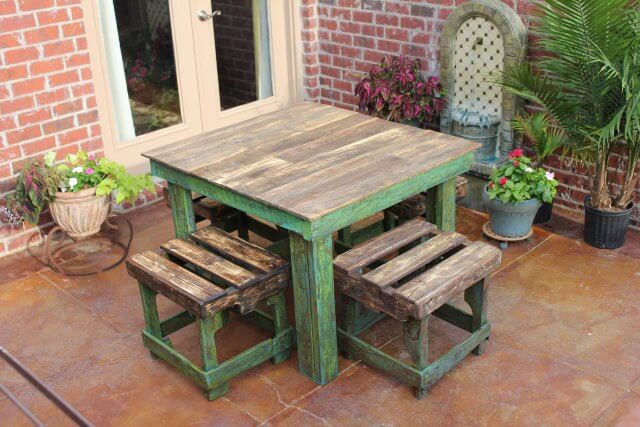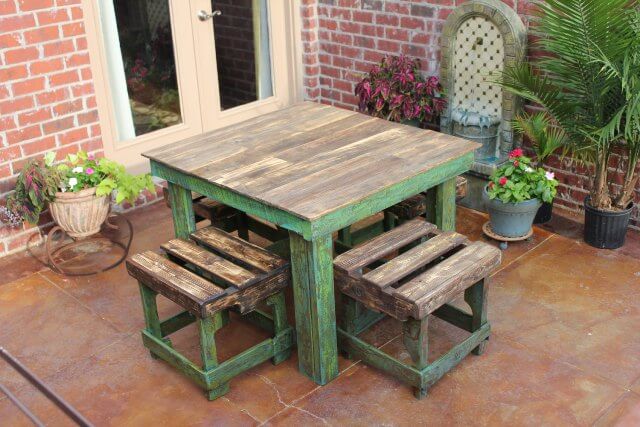 DIY Table Made From Pallets.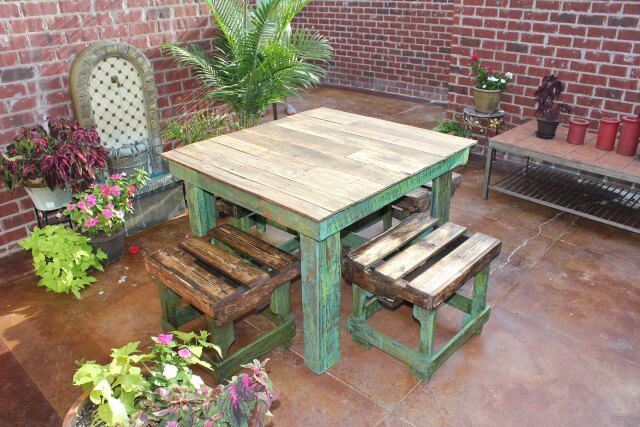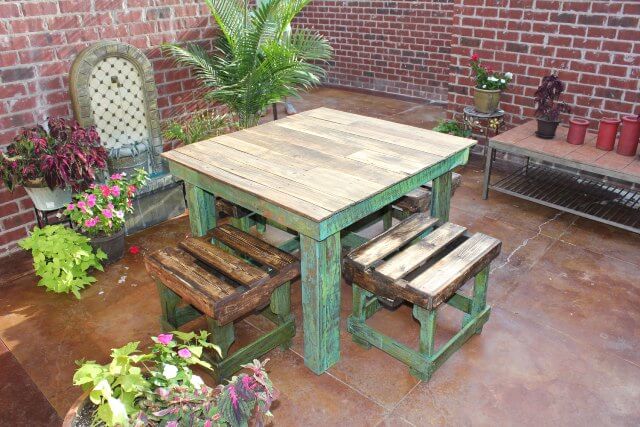 Idea sent by Sehrish Nida!