There are various other designs and styles to make the modern pallet coffee table. If you are skilled persons or you have technical mind, then you can prepare the modern coffee table with the use of pallet woods. You can cut all the pallet woods in the same length to make the structure of the pallet coffee table.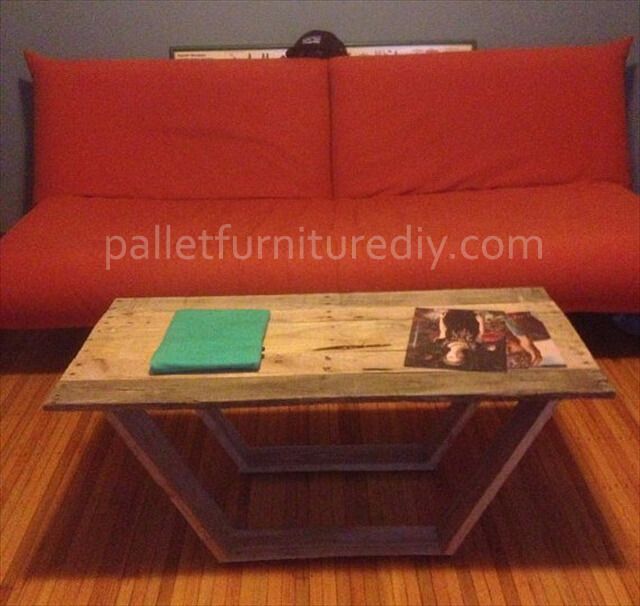 To make the modern and unique coffee table, you can choose different style of the legs and can provide support to the pallet coffee table instead of legs. Take small pieces of planks and join them in 'V' shape but there will be another plank between the two planks. Prepare two pair of supports and join them under the flat surface of the pallet coffee table at equal lengths. Use the pair of supports prepared with the same sizes of the pallet woods to create balance of the coffee table.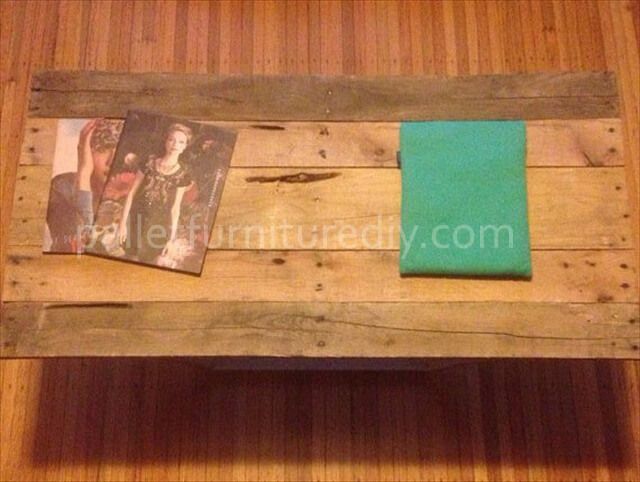 If you make it beautiful and antique piece, then you can polish this modern pallet coffee table and the black spots or holes of nails and screws will look great and beautiful. If you understand its drawing then you can make this pallet coffee table easily. As pallet woods are normally available in the house or you can buy them at reasonable rates, so it will cost less and can prepare the master piece of carpentry.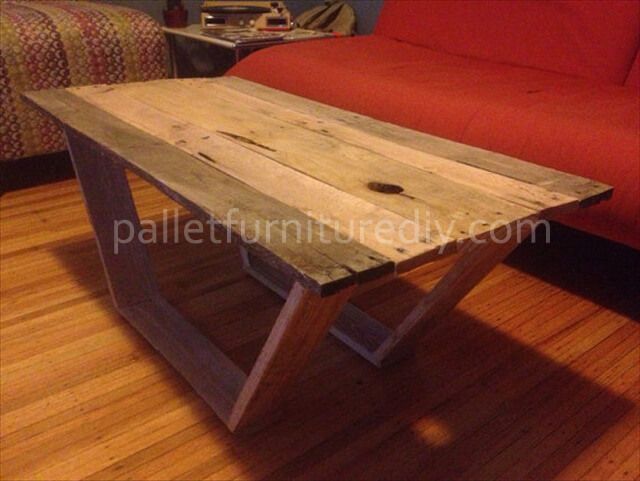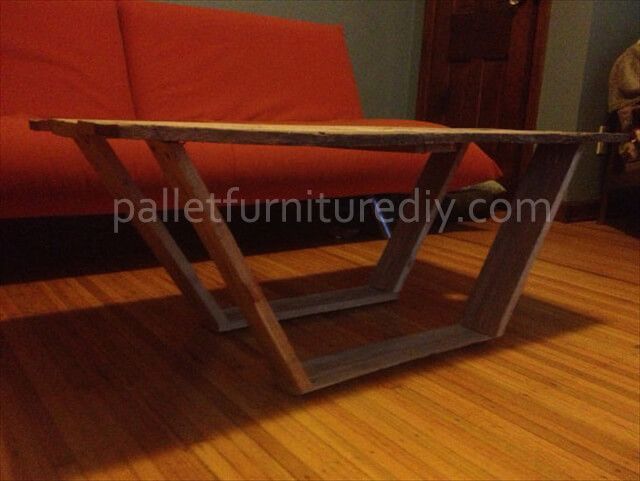 The use of fresh paints in light and bright colors can enhance the beauty and excellence of the pallet coffee table. This coffee table has much space to place pots and flower vase over it. If you place the piece of glass over its surface, then its upper surface will become smooth and you can place every thing over it easily. It is another good project, which can be finished with the use of pallet woods and also become very economical.