There is a huge variety of the coffee tables found in the market with gorgeous designs and stylish shapes that are too adorable to resist. But still the one piece of coffee table you make yourself would be far better than the bought ones as it would be the stand out piece boasting a personalized touch in it and would give an immense feel of satisfaction and proud for making it of your own. The icing on the cake is that you can also save a lot of your money too by using the recycled wood like the pallets.
And one of such unique and creative looking pallet coffee table is right here with us revealing many delightful features like the skinny shape, sleek design, a traditional crafting touch to the design by using that peculiar legs and the double layers of shelves enhancing its practical applications. Only the pallet cut small custom size plank and slat piece have been used to form the shelves with two plywood squares being insert on the top for a more advanced look over the gorgeous reddish brown stain finish.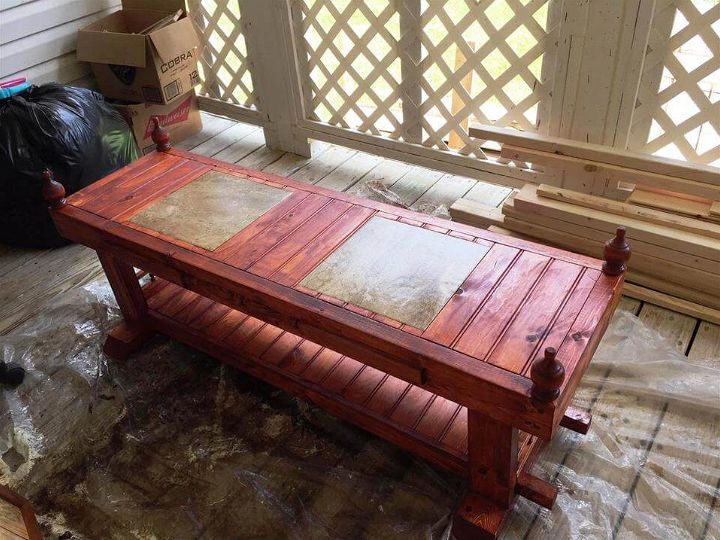 This pallet table piece have been build out of the pallets but with a very unusual design than the common coffee table pieces so that you enjoy a stand out piece as the center piece of your living room.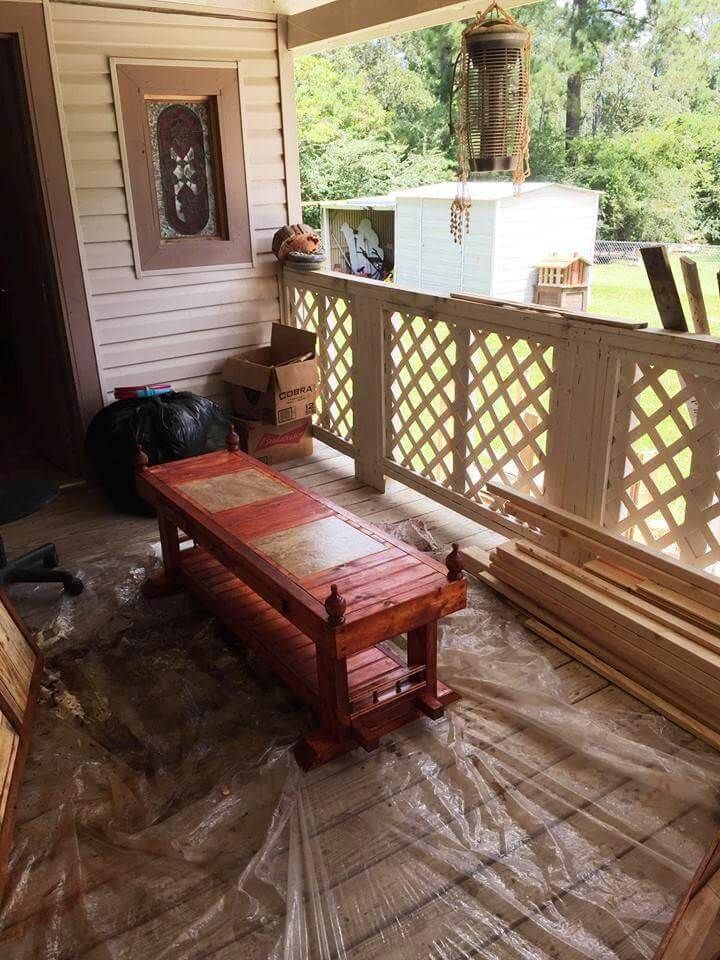 The coffee table flaunts a very slim and sleek design with double layers of shelves and a traditional crafting touch visible through the gorgeous pedestals for the coffee table support.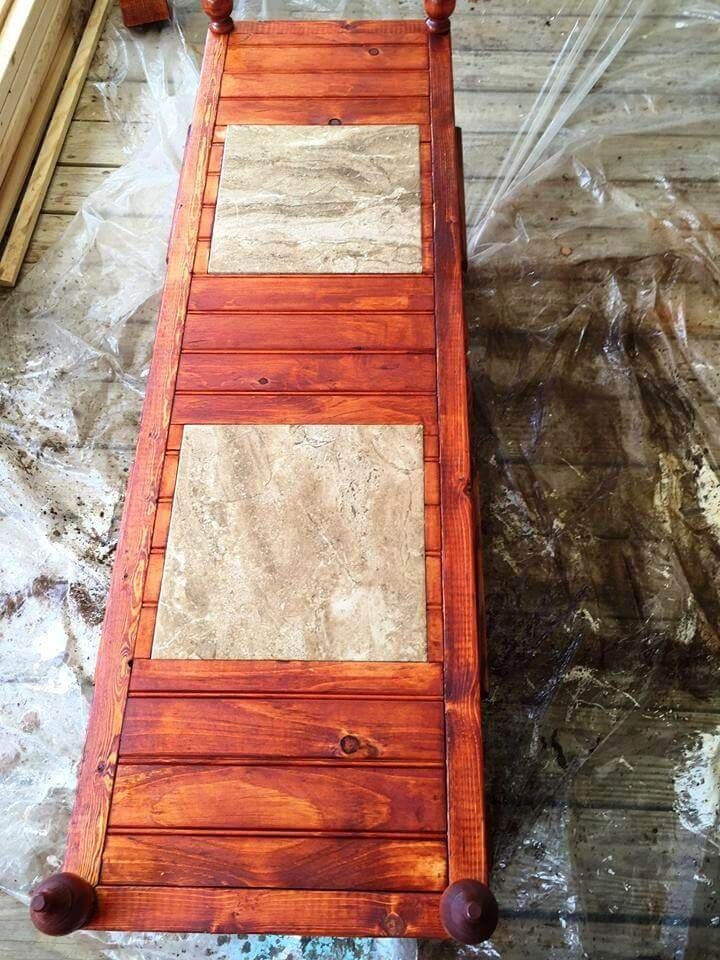 More beauty and style touch has been added to the coffee table by getting it stained in the shades of reddish brown which blends with the plywood squares in the top at both ends.
Made by: David