There would surely be many among you running a shop, store or an office and would be so much aware of the storage needs at such spaces. Console tables, wall mounted shelves cannot help at such industrial spaces you have think bigger as there are loads of things to store there. But you don't have to trouble your brain as we the DIY projects do it on your behalf and bring you all the furniture solutions of even severe problems. And for the larger storage demand then Pallet Y a La Bolsa offer you this DIY pallet XL size shelf unit boasting seven tiers of the broad shelves and thus assuring maximum storage and organization.
Pallets have been cut into larger planks and big size slats to shape up the side support and the shelves. It can also be used at home like in the kitchen to house your kitchen apparatus, cooking tools and the spices at a same space. Getting it Stained in the light brown shade the shelf unit has been made to look more jazzed up in its rustic attire so that it flaunts itself gorgeously in your spaces.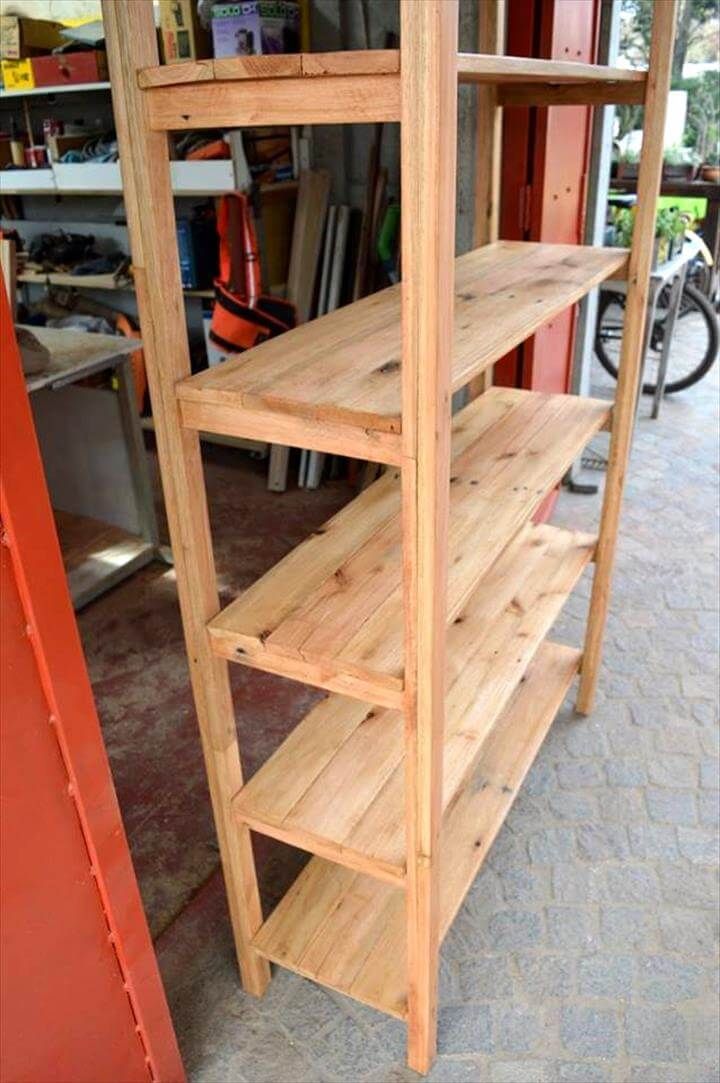 This large and XL size shelf unit has been build using the recycled pallets so that you can store and house a bunch of  a variety of the items on it and enjoy a clutter free and fully organized space.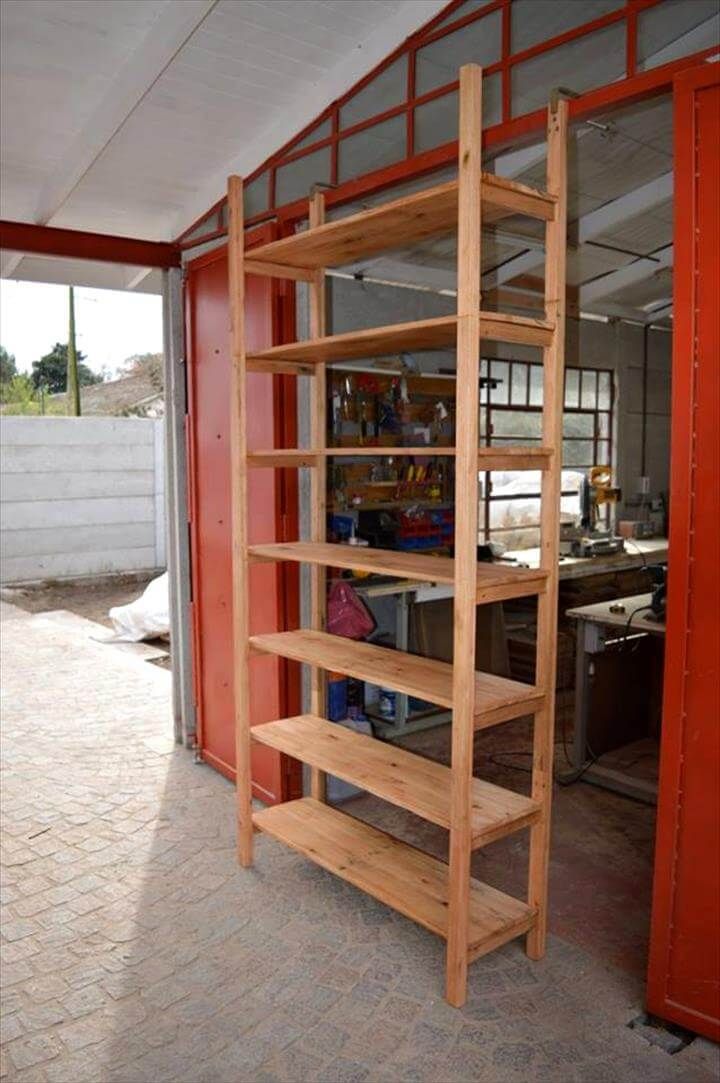 The shelves are the best solution for the storage of almost all types of the things and using pallets you can make a shelf unit of your own choice like this XL size has been made for bigger storage needs.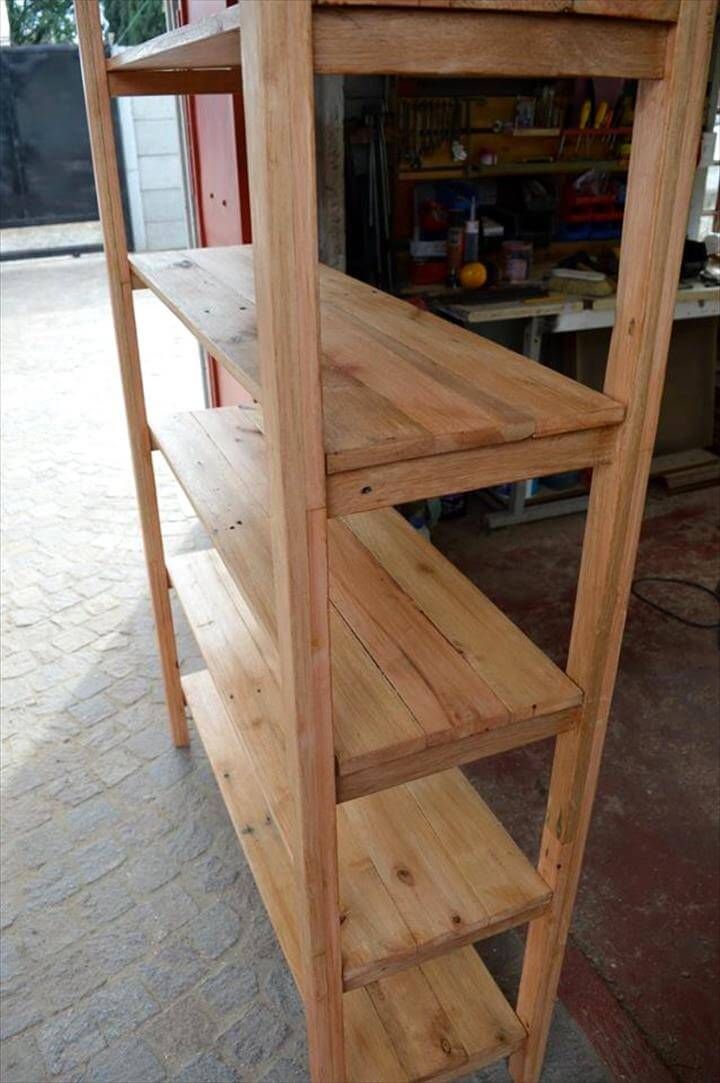 This pallet large size shelf unit would suit best a store, shop and the office to house and display the selling accessories and the files respectively and that too in apple pie order.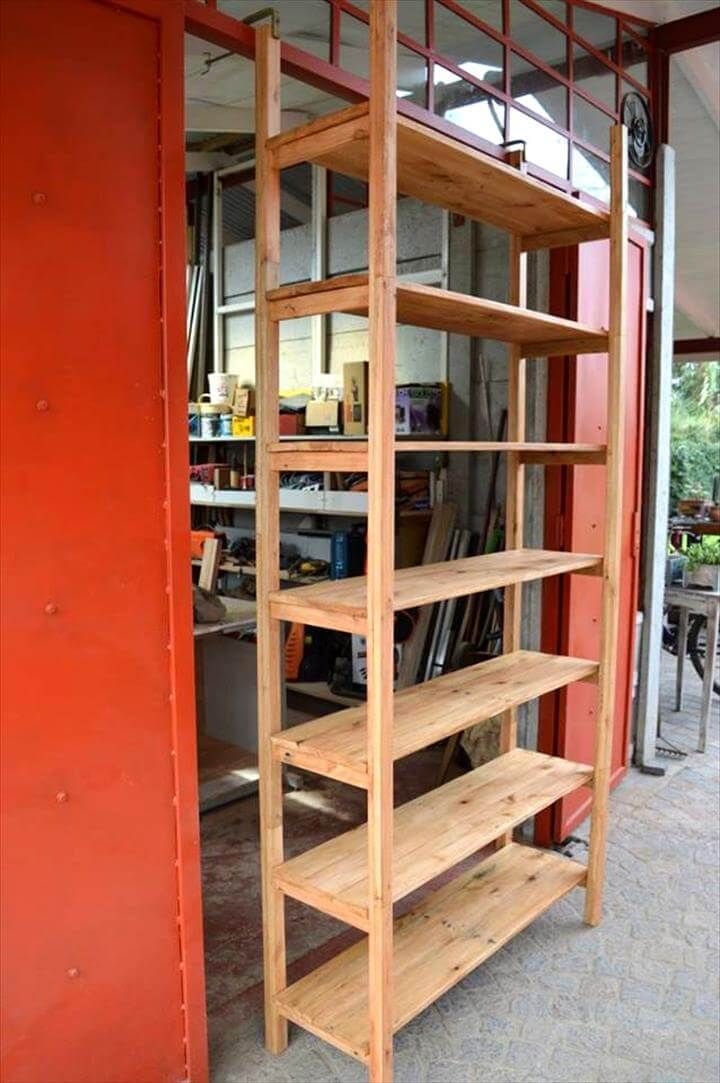 The shelf unit comes with seven tiers of the the holding racks all made from the stacking and yoking of the long and thick pallet slats together very compactly and nicely.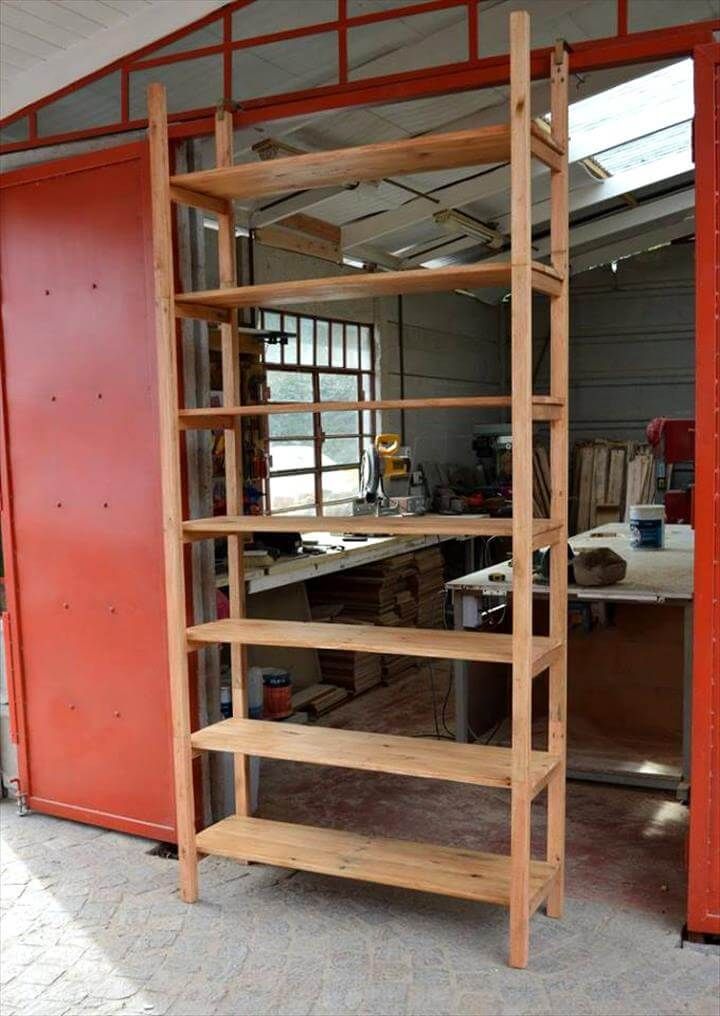 A little thin and slim in size long pallet planks have used at the side four pivotal support of the shelf unit and making it move on the end feet wheels you can make it more conevenit and fun to use.
Made by: Pallet Y a La Bolsa