Pallets make you build things which can be productive and creative. I love pallets because they are free of cost and easy to deal with. I wanted to make wine rack so that all the liquor bottles can be placed at one place instead of lying around the kitchen. I found different designs online which helped me design the rustic pallet wine rack. At the bottom of the rack, I did not put the plain pallet but instead I had the pallet slabs design so that I can hang glasses with it.
It has small dimensions so that it does not consume much time. I hanged it on the wall easily by drilling it into the wall. All the wine bottles are placed in it perfect with the hanged glasses. I sandpapered it and did not consider painting it because the rustic look suits the wine bottle rack. Pallets can help you make any kind of furniture for your house, indoor or outdoor but they look unique and different than the ones you buy on market. Instead of spending a lot of money in the market, spend some time on the weekend by making something productive for your house.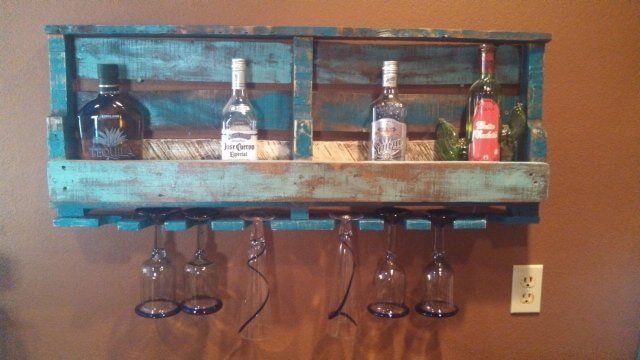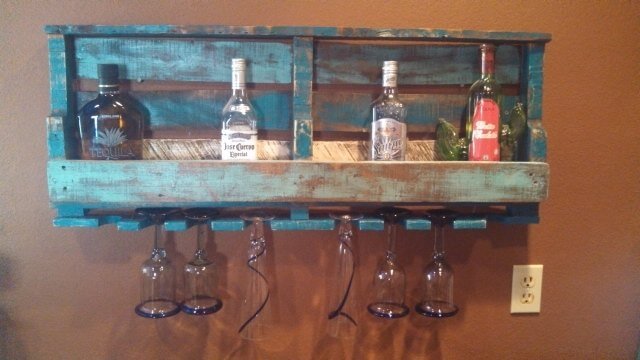 pallet wine rack diy.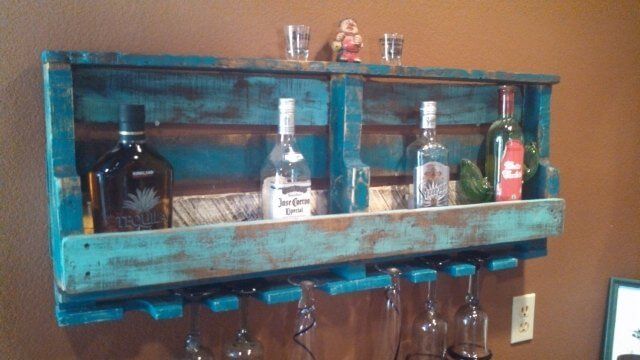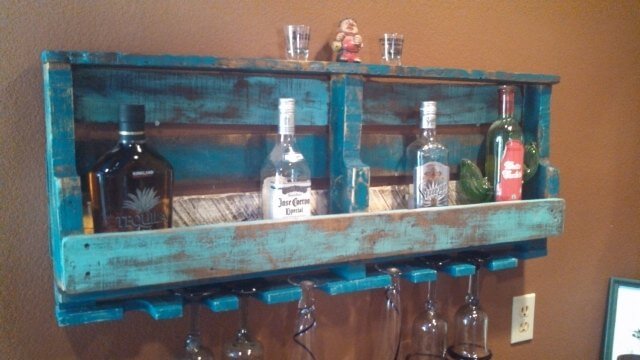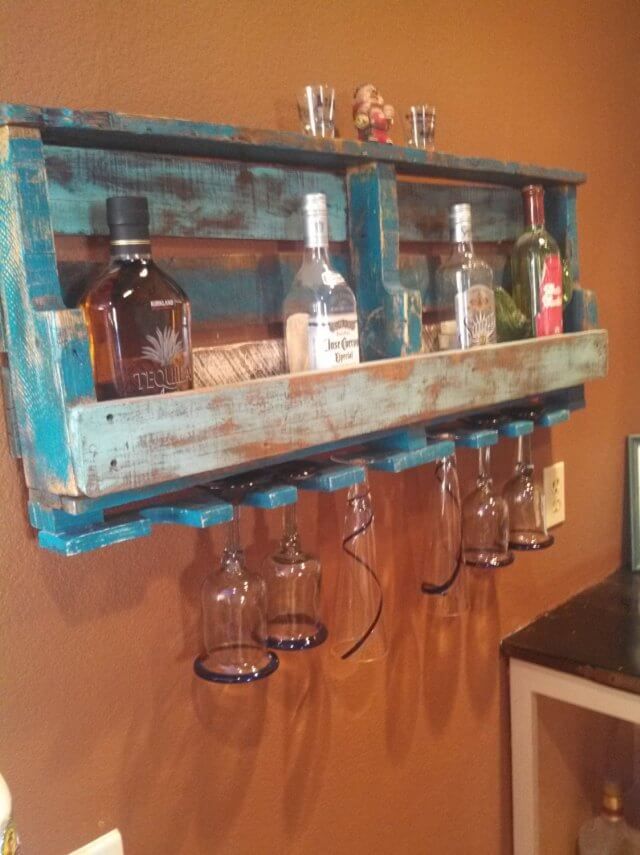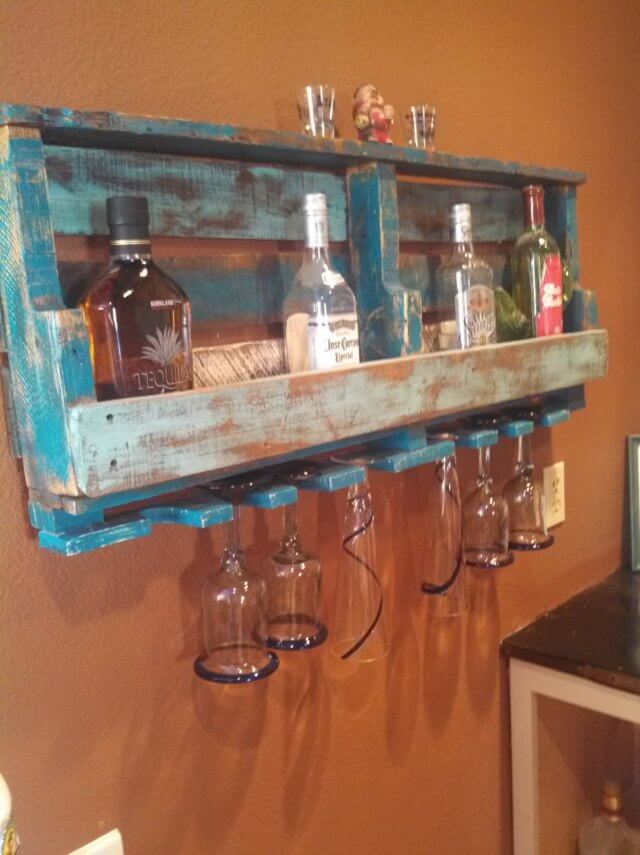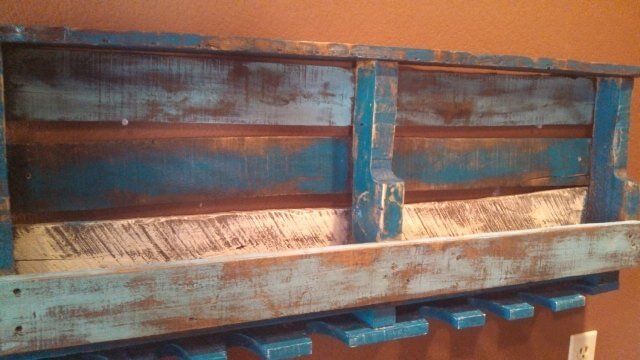 wine rack made from pallets.