If you are all style conscious then here you are to find here pallet-made furniture set that is having artful look and has specially been made for kids! See the genius combination of pallets that results into this DIY pallet kids sectional desk and chair, will them the toddlers to study well and also to their assignments! Two art style wooden panels have been fabricated with a genius cluster of pallet slats that are serving as sides of the desk, a thicker wooden triangle has been made hanged between the sides for a beautiful output of sectional desk, will live for years if your kids handle it with care!
Pack the remaining slats also for matching chair having artistic backrest and you can really build a little robust wooden stool or ottoman like shape first! Paint this entire sitting set for a custom theme and also for a personal visual the gift it to your kids! A perfect pallet project for loving parents to please their kids!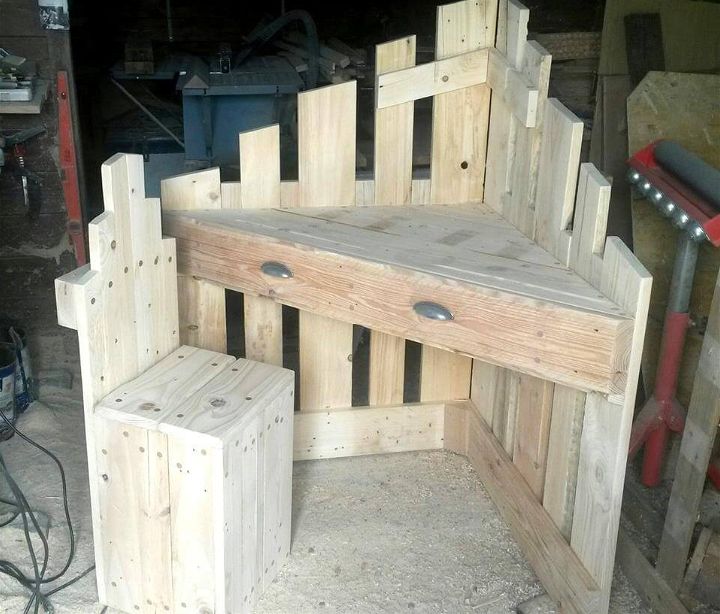 This pallet made desk and stool set is an exceptional working spot for the kids to perform their home work and assignment tasks quite feasibly and conveniently.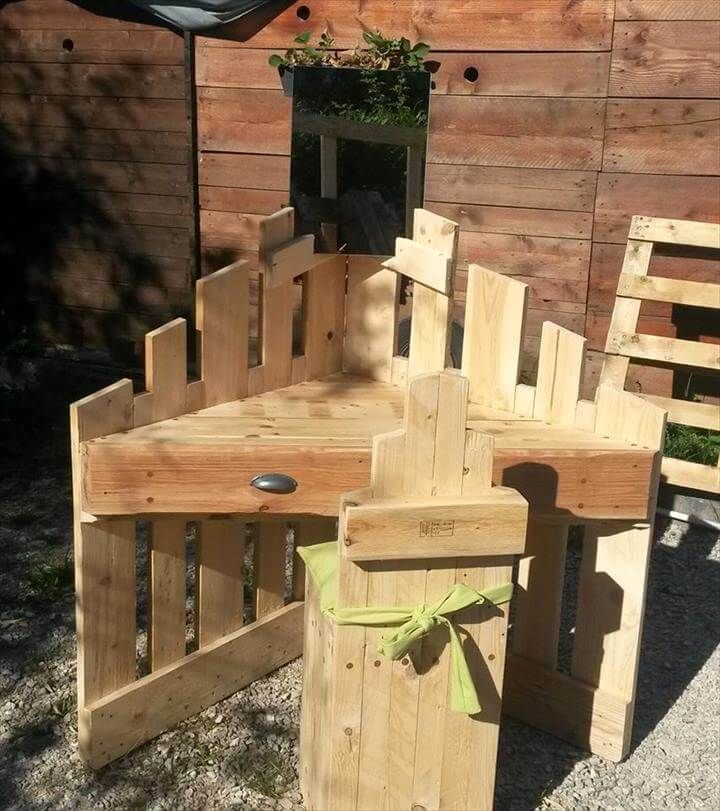 The desk has a very interesting triangle shape with a large size drawer to hold loads of work related items in it and a little raised stool with a back would let you have a comfort seat on it.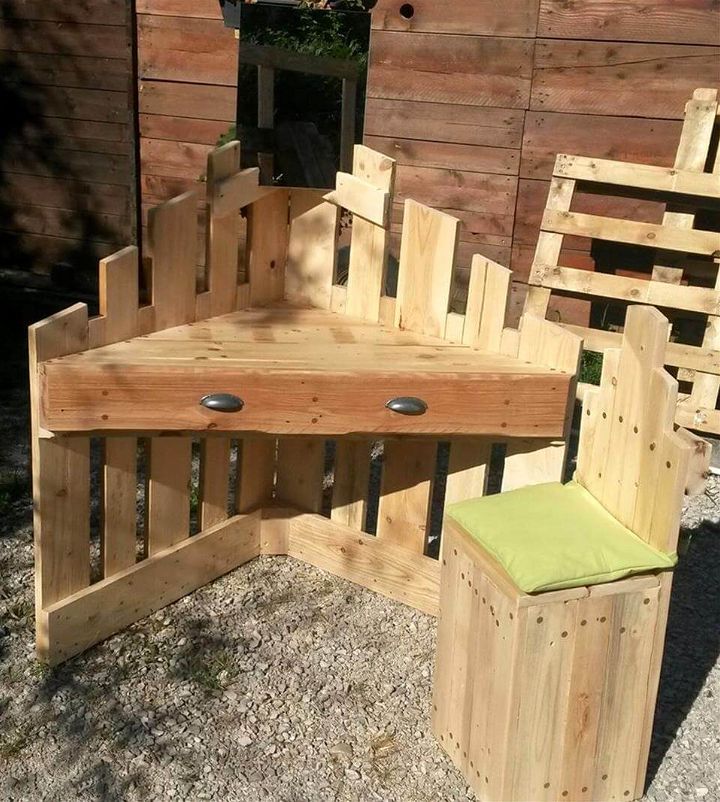 Only the pallet slats of custom size have been cut and packed together to install this pallet desk and the stool and a gorgeous staining session would give it a very promising look.
Made by: EDPalettes