We continue to store our things without having the basic storage plans, sometime our custom storage needs creates a demand for custom organizers or storage furniture items which can be fulfilled cautiously by making creative use of pallets! Here is a big surprise, the DIY pallet chest of drawers or organizer, elevated on hardware caster wheels for fast and stylish movements over the interior floors! Dimensions of it have totally been built with pallets, taken into pieces first through a dismantling process!
Custom set of drawers has been added to lower storage compartment to get highly secure storage options and this also bring a modern furniture vibe to entire design! The upper storage cubby has been left open and will come in handy for direct storage of things like the files and completed assignments! Custom wood finishes have been planned to give a longer life to entire pallet organizer or chest of drawers!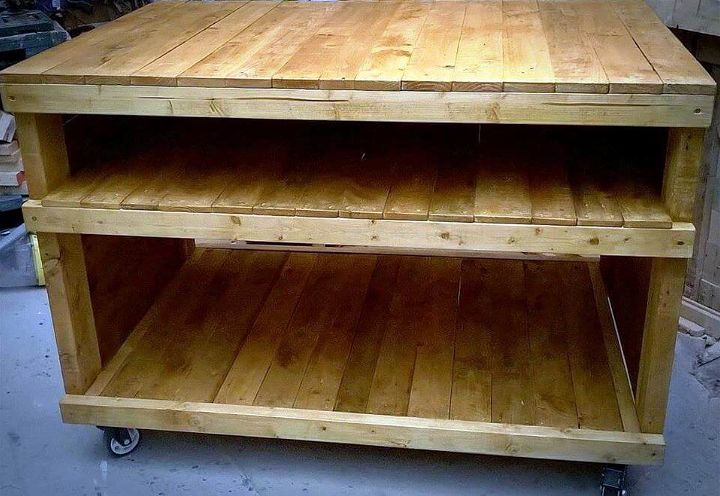 Pry a few pallets and just select the single pallet lengths to prep the primary frame of organizer first, is going to be large crate shaped!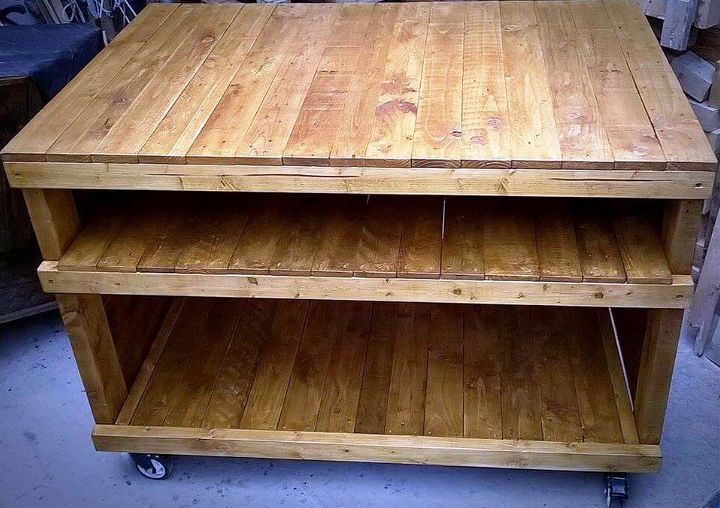 Add a desired number of shelves inside that hand-build wooden box, so you can get it friendly to your storage needs smartly!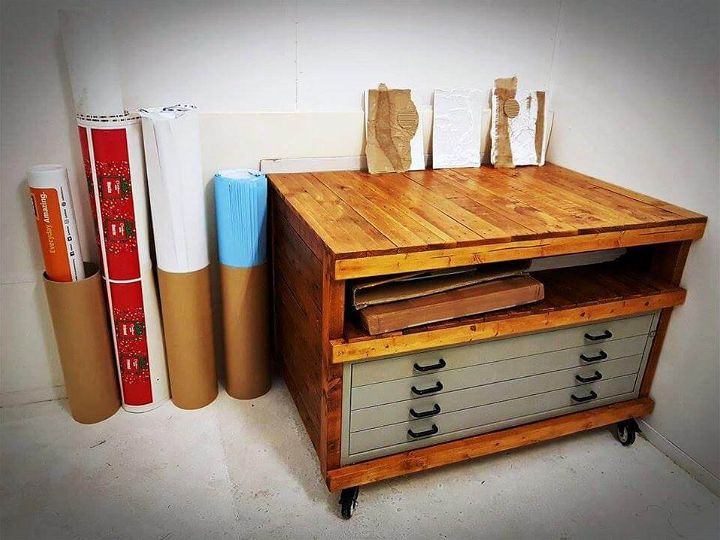 Here top shelf or storage cubby has been planned to store the files and finished assignments while lower sections have been added with set of drawers!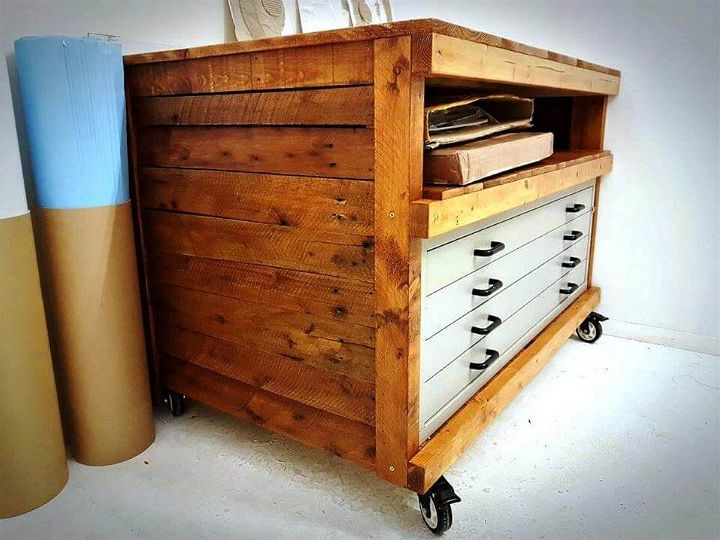 Precisely installed caster wheels make the entire storage unit roll smoothly over floor and also bring industrial elegance to entire design!

Final wood finish gives the ultimate weather protection to wooden surfaces and also brings elegance shine on wood grains!
Made by: PalletBrighton