Art has its own ways to be displayed, it attracts nature automatically. People having good imagination and creativity can recycle things in very beautiful manner. Pallet wall clock can be crafted by using old wooden pallets. This unique clock displays your taste and creativity. You can create a masterpiece of art and craft by a little effort for minimal charges. You may find many pallet clock plans on internet and can establish your own new design by modifying or mixing of available templates. Pallet clock can be displayed in almost all places of home but it can collect lots of admiration for you if exhibits in living room or lounge where you treat your friends and guests. As wood has different shades wooden pallet clock may have natural beautiful designs but you may add designs of your choice using paint brush.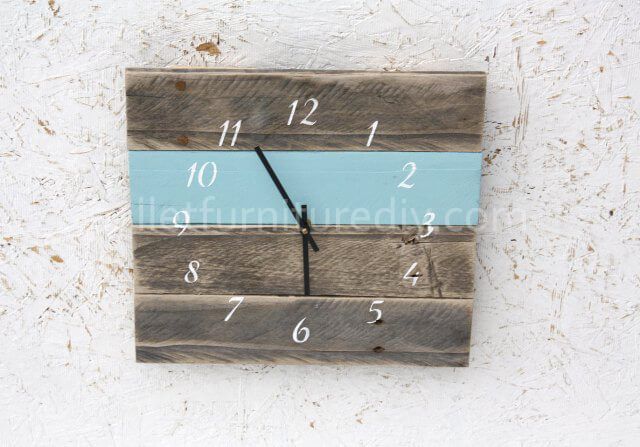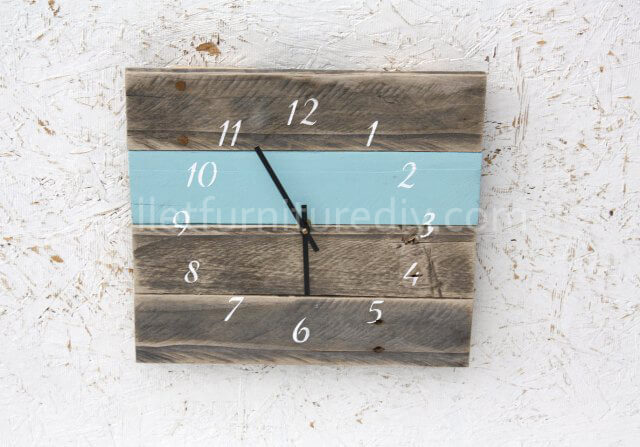 For building a pallet clock diy you need some basic tools, wooden pallets having different self designs and shades, paint, brush, some beads and a clock machine.
First of all make pallets of same size as you decided for your clock.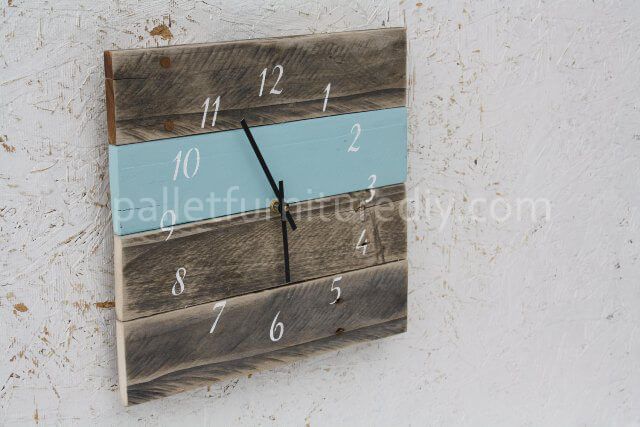 Sand them and join using glue and nails and create s square or rectangle platform as per your design.
Apply paint coat and varnish to the platform. Point out the digits by sticking beads on suitable places.
Mark up the center and make a hole for fixing the clock machine and fix it.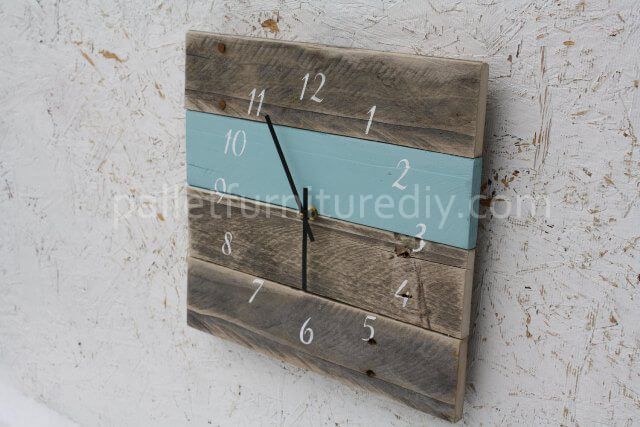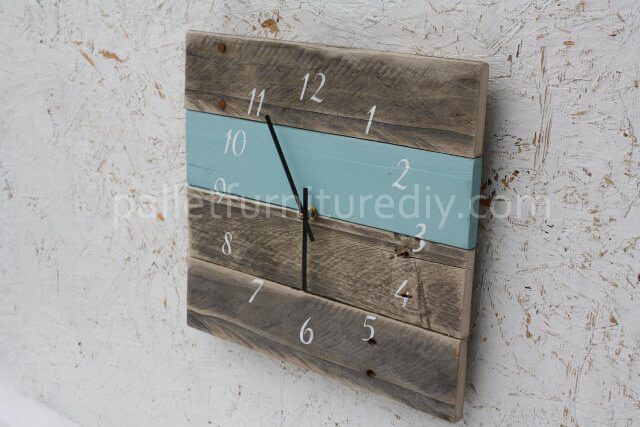 Design tips
You may create basic platform in square, rectangle, parallelogram, and triangle. For decor you can use beads, broken mirror, old jewelry items and stickers etc. abstract art designs can be painted to show different themes. Numbers can be displayed in different formats such as decimal digits and roman digits or just can point them with some ornamental object.