I decided to share my work done with pallets with all of you. I have been involved in making many things with the recycled material. It was a great sense of pleasure and satisfaction this time to complete this massive project.
It was not any easy task for me so I requested one of my old bodies to help me out in this project. We completed this project in a week's time approximately but it ended up being a success. As you can see in the pictures the walls are being made with the pallet wood and have been turned grey by painting it. We also displayed some curtains to make sure the privacy which is occasionally required during a private meeting. We made the roof with the thin sheet to avoid rain and sun shine. It gave an apparent look of temporary cottage. We also placed some very nice chairs and table inside the covered terrace.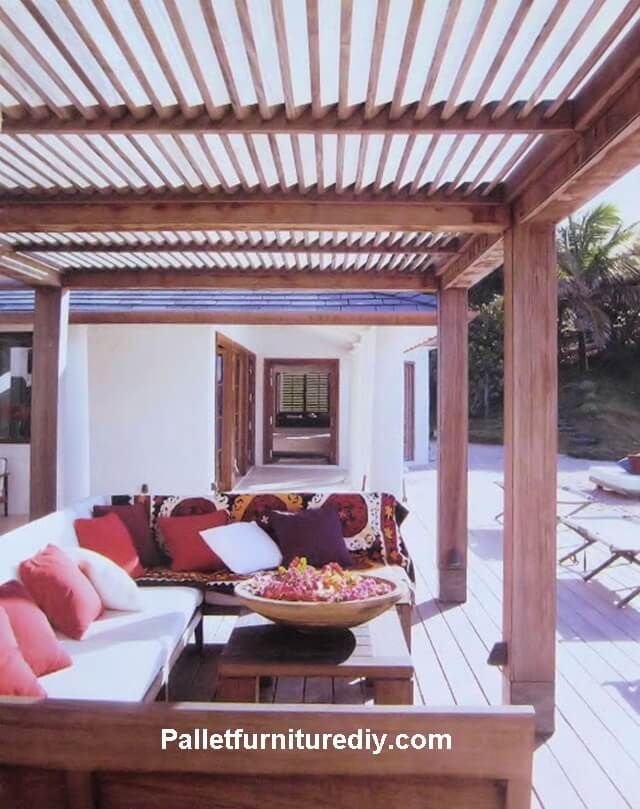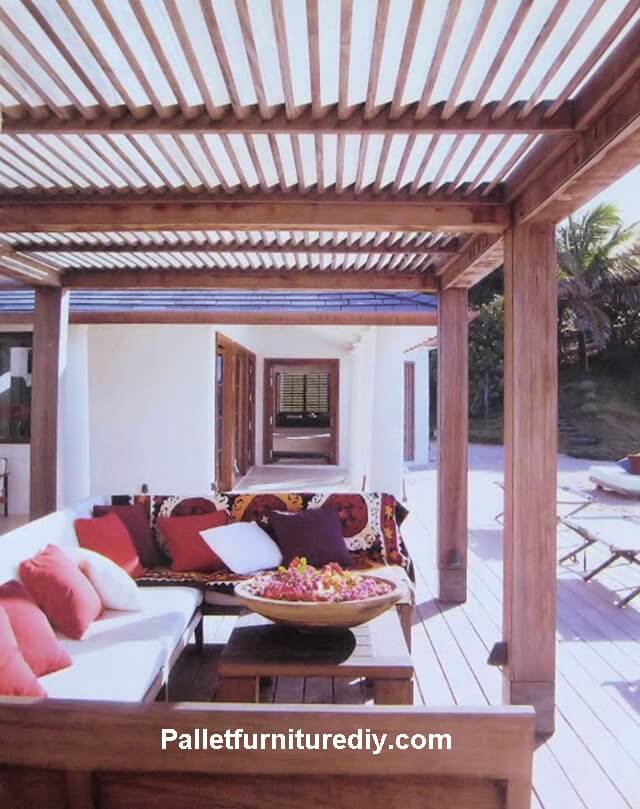 Idea sent by Solana James…!!!