The wooden pallet projects offer a very elegant and functional option for creating the furniture items as per your choice which requires very little investment and time. The pallets can be re purposed into any shape and size depending on the customer requirement. Being incredibly trendy and ubiquitous, DIY are putting their skills and effort to create stylish sofas, beds, cupboards, shelves and walls for unique home decor. They can be further dyed in unique colors and painted to avoid any bacteria growth and change the look of used wood. Despite of all the advantages they are offering at present their toxic nature should not be ignored. The old pallets are open to bacterial and insect growth due to humidity in them and can cause toxic effects to health for the chemicals which are applied to them. But these risks can be reduced to zero if the pallets are properly recycled and sanitized before use. They can be used for indoor projects but are ideal for outdoor projects as creating garden, fences and planters. They will provide more natural and earthy look which will go best with your lawn or landscape.
Pallet Garden:
Why not go for a super cheap pallet garden with your little creativity and cool thoughts in vertical or horizontal shape. All you need is few old pallets, staples, soil, hammer, scissor, fabric and spray paints. It can be constructed with style and design after cleaning and surfacing it properly. You can plant the herbs, shrubs, seeds and plants in different colors and sizes after setting the soil in spaces over which sheet must be wrapped. The pallet garden is perfect for outdoors where you have limited space to grow the plants and want to decorate with huge variety of plants and herbs.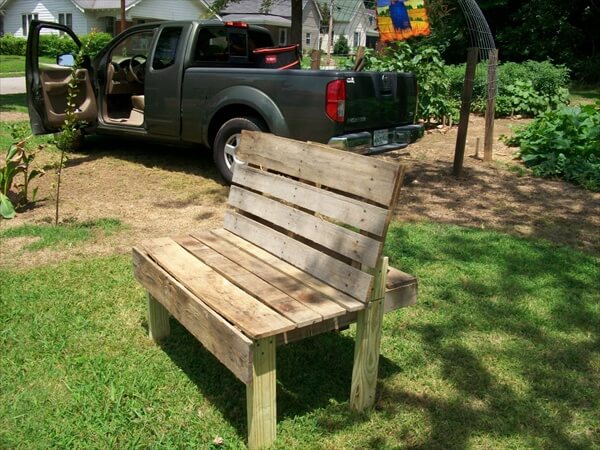 Pallet Fence:
You can enhance the outlook of your backyard or landscape with beautiful wooden fence made from pallets and painted in fresh color. The fence can serve the purpose of living for your little cute chickens where they can be provided with food and water at same space. The design and structure may vary as per demand but they must be sanitized before using for any purpose. They are exposed to chemicals which your animals can absorb and get affected. So try to consider the wood which has been chemically treated for safe and secure use.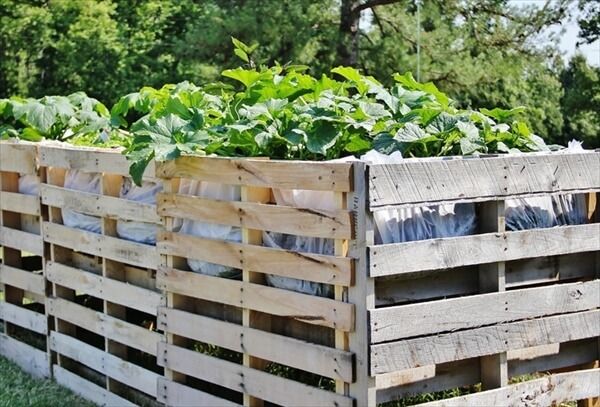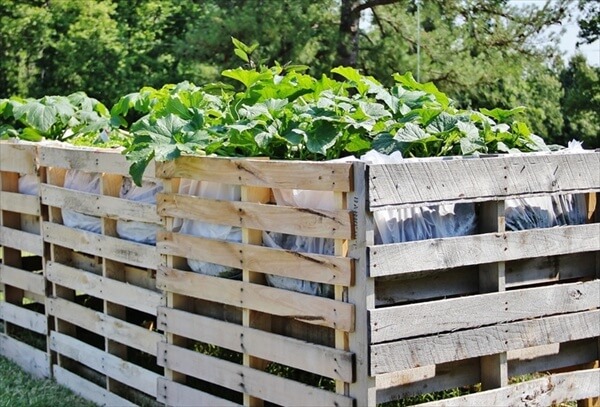 Pallet Planter Box:
Like many other projects a perfect pallet planter box can be constructed from DIY wood. You should consider the required measurements regarding the width and length of the box and cut the pallets accordingly. They can be fixed together by nails and staples in step by step procedure. When a rustic and earthy box is prepared, the ends and surfaces can be sanded to avoid any injury. You can cover the inside with a hard fabric so that soil cannot come out of the gaps. Get your perfection with a lovely spray paint and grow the flower of your own choice.